"There is another 'Pushing Daisies' project that is not a comic and that is not a miniseries that we're working on," "Daisies" mastermind Bryan Fuller told a Comic Con audience this weekend.
So a Broadway musical?
Or a theme-park ride?
He hopes to make a announcement soon.
Fuller, for those just joining us, is the fellow who wrote for "Star Trek: Deep Space Nine" and "Star Trek: Voyager" before he went on to create "Dead Like Me," "Wonderfalls," and "Pushing Daisies" -- and script all the best episodes of "Heroes."
Fuller was at Comic Con to promote "Hannibal," the new NBC series he's writing and producing that follows the pre-incarceration crime-fighting career of Dr. Hannibal Lecter, the fictional serial killer made famous via the novels-turned-movies "Red Dragon" and "The Silence of the Lambs." "Season 1 is the bromance [between FBI special agent Will Graham and Lecter], and Season 2 is the horrible breakup," said Fuller. The events of Thomas Harris' 1981 Lecter novel "Red Dragon" (originally filmed as the 1986 William Peterson thriller "Manhunter") would form the basis of season four.
Fuller was also plugging his "Munsters" reboot pilot "Mockingbird Lane," which looks more likely to go to series now that NBC has ordered additional scripts for the project. "It is a darker version of Pushing Daisies," Fuller told the crowd. He also said the original "Phantom of the Opera" set on the Universal backlot was repurposed as Grandpa's dungeon lair.
Find all of TVLine's story on the event here.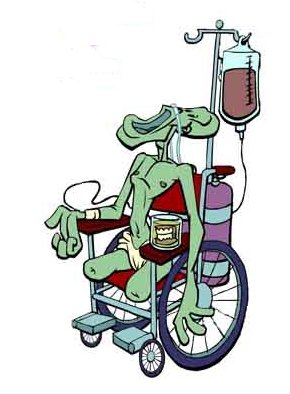 Blu At Last In Nine Days!!