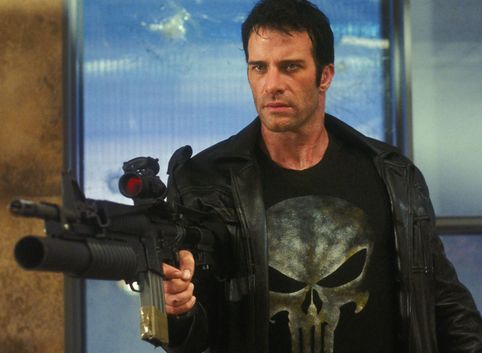 John Ary here with a look at Thomas Jane's reprisal of The Punisher. I love it when an actor puts his money where his mouth is and that's exactly what happened this weekend in San Diego where he premiered his own fan film based on the character of Frank Castle. Back in 2007, Jane wrote Quint the following:
Punisher fans are already fighting an uphill battle as it is. And I've always felt a responsibility to fight that fight for them and with them so that Frank Castle gets the treatment he deserves.
With that, Jane enlisted the help of Ron Pearlman and made his own short. Let's hope the folks over a Marvel see something they like.
For more video reviews, features, and exclusive content, check out our Youtube channel and you can also follow me on Twitter.