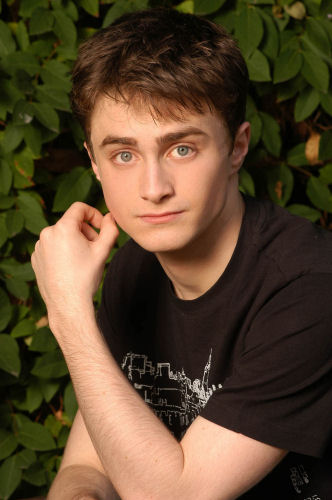 Nordling here.
Looks like Daniel Radcliffe can't escape the headgear - first his Harry Potter scar, and now Radcliffe will be donning devil horns for Alexandre Aja's adaptation of the Joe Hill novel.
HORNS is about a young man who wakes up one morning with devil horns protruding from his forehead and the ability to influence people to do bad things. He uses his powers to try and figure out who raped and murdered his girlfriend. It'll be a much darker turn for Daniel Radcliffe than we've seen before, even with THE WOMAN IN BLACK, and I'm happy that Radcliffe is sticking with genre filmmaking.
Joe Hill's book is a fantastic read and goes to some pretty dark places; Radcliffe isn't the first actor to come to mind to play Ig, but I think he'll do just fine with the part, and I'll be really curious to see Radcliffe in this kind of role. The way Ig's powers grow through the course of the book gets really scary at parts, and I'm glad to see Alexandre Aja, who isn't known for pulling punches in his horror films, will be the director to bring this to the screen.