Hey folks, Harry here. I was just smack dab in the middle of writing my review for U-571 tonight when lo and behold, ol Jonathan Mostow himself comes a popping in with an email and a whole buncha photos he's letting us show all of you good film followers. You'll be seeing my full review later tonight, but I will say this about the film. This isn't DAS BOOT. I've always felt that DAS BOOT was a drama first, with action second. U-571 is an action/suspense film, and does that exceptionally well. I took about 20 folks I know to a screening that was being put on by the University Filmmaker's Alliance here in Austin and with the exception of 3, everyone really enjoyed the hell out of it. Those 3 felt the script was left wanting in terms of dialogue. But... you'll read about that in my review, where I personally feel they got it right. Talk atcha soon about this one, now... Here's Mr Mostow and his purty pics....
Dear Harry:
As you know, U-571 hits theaters this week. On behalf of all of us who worked on the movie, thank you for posting the enthusiastic reviews from readers who've seen advance screenings.
One the of things I'm really proud of in this movie is the fact that we actually built a full-scale 600 ton diesel-powered submarine replica. For your readers who like behind-the-scenes materials, I'm attaching some of my personal photos from the set. These photos have never seen the light of day, so at least for the next week, they're exclusive to your site.
With appreciation,
Jonathan Mostow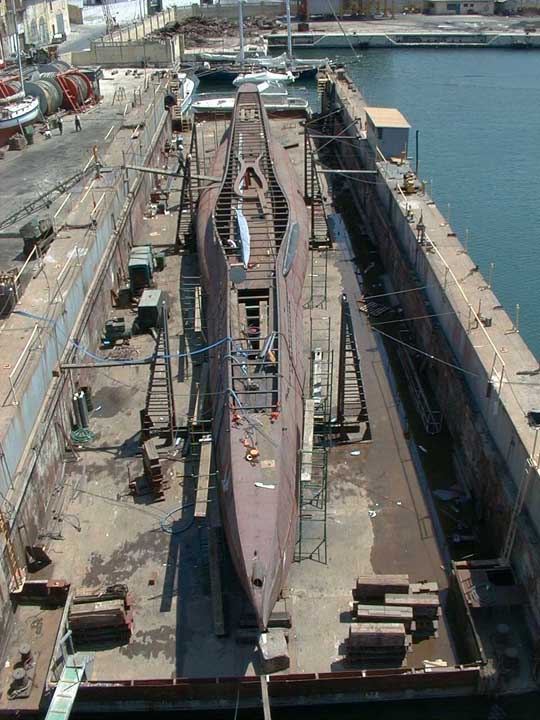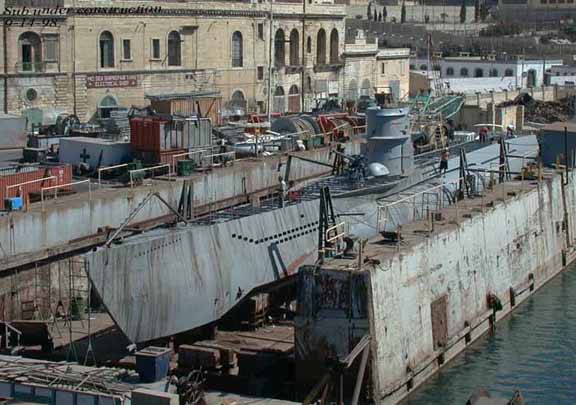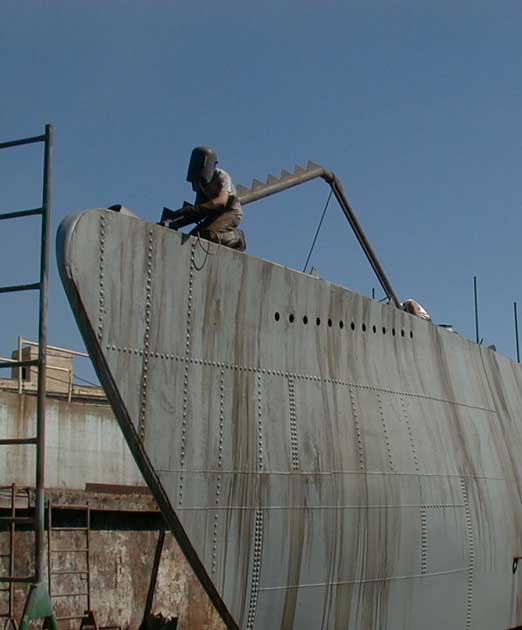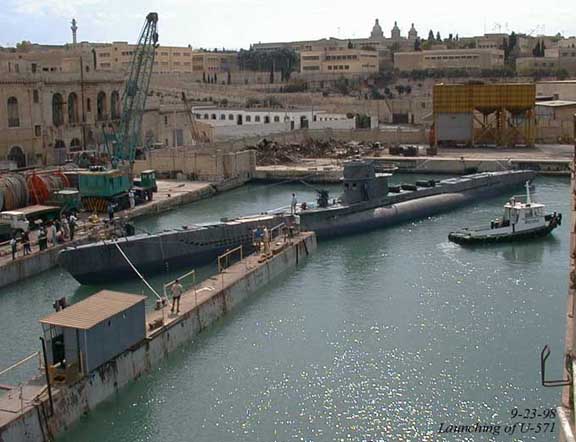 THESE FOUR SHOTS SHOW VARIOUS STAGES OF CONSTRUCTION OF THE 600 TON SEAWORTHY DIESEL-POWERED SUBMARINE WE BUILT FOR THE MOVIE. CONSTRUCTION TOOK A FULL YEAR.
<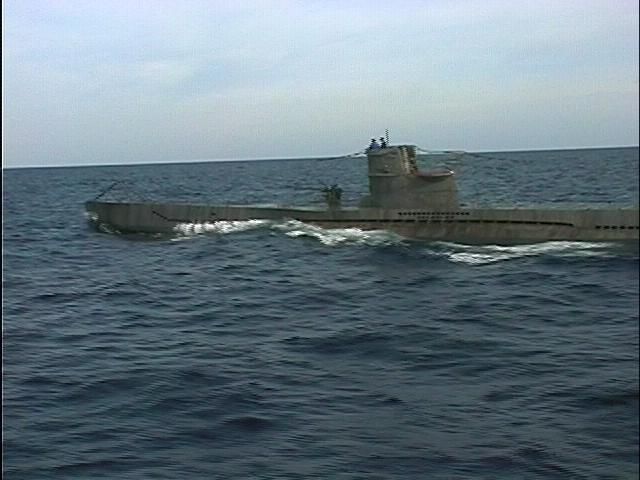 HERE'S THE SUBMARINE DURING SEA TRIALS.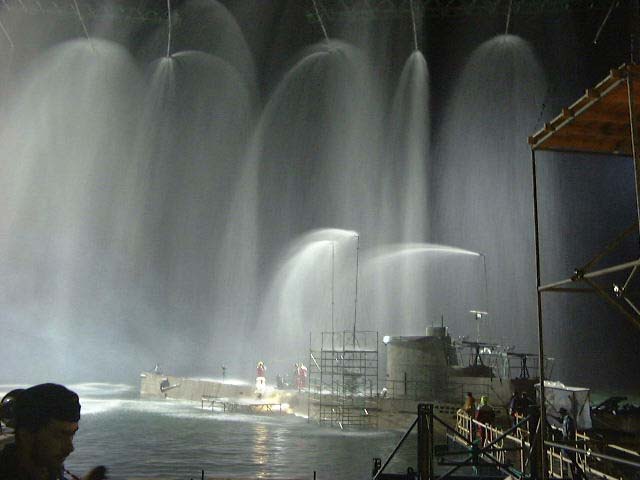 THIS SHOWS A PORTION OF THE LARGEST RAINSTORM EVER CREATED FOR A MOTION PICTURE. WE PUMPED OVER 15,000 GALLONS OF WATER PER MINUTE - SO MUCH, IN FACT, THAT WE HAD RUN ENORMOUS HOSES TO DRAW THE WATER FROM THE OCEAN.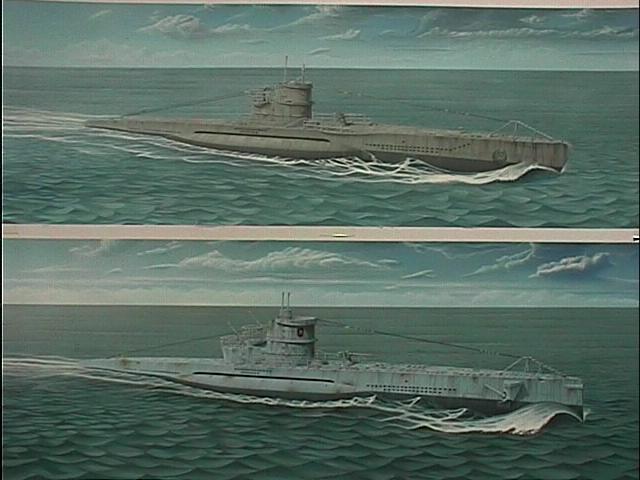 THIS ILLUSTRATION SHOWS A COMPARISON BETWEEN THE TWO SUBMARINES WE USE IN THE STORY - A GERMAN TYPE VII U-BOAT AND AN AMERICAN S-CLASS SUBMARINE DISGUISED TO RESEMBLE A U-BOAT.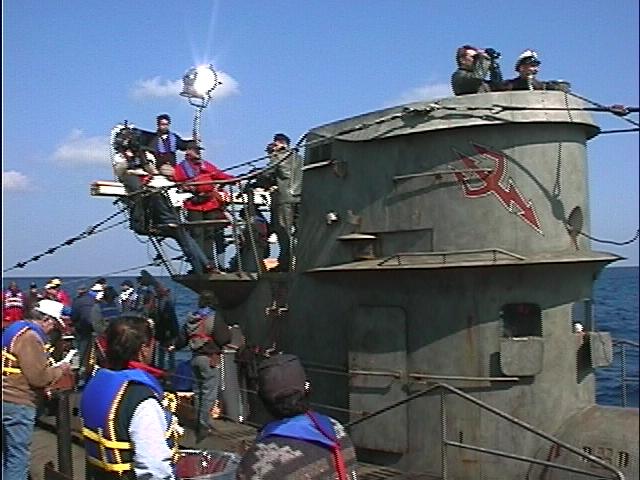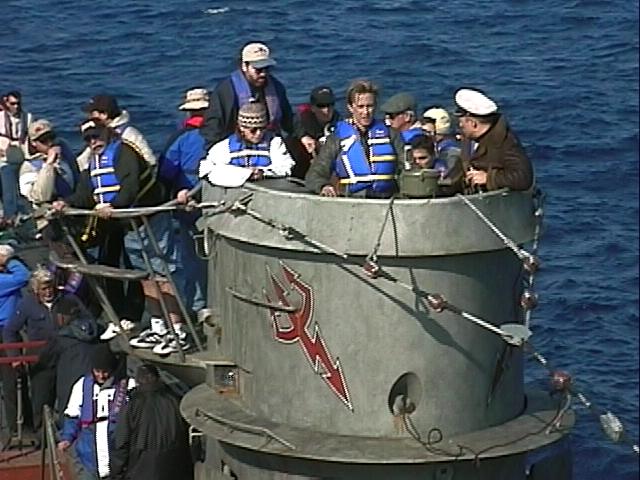 THESE TWO SHOTS SHOW SOME OF THE DIFFICULTY OF TAKING A MOVIE CREW TO SEA ABOARD A NARROW SUBMARINE.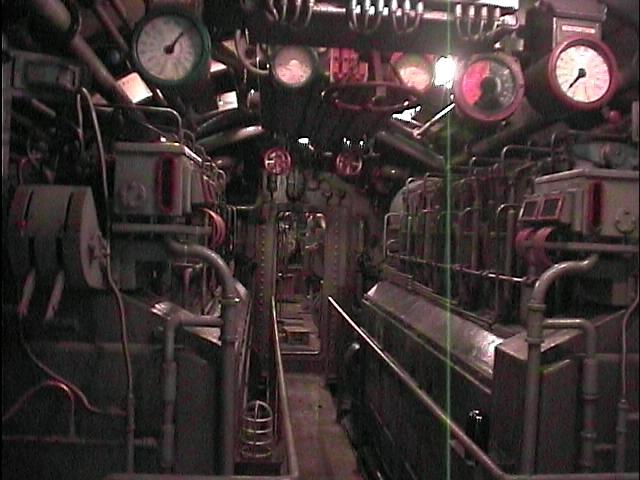 OUR INTERIOR SEQUENCES WERE SHOT ON SETS BUILT ON A SOUNDSTAGE. HERE'S A GLIMPSE AT THE U-BOAT ENGINE ROOM. THE SETS ARE EXTREMELY AUTHENTIC. OUR PRODUCTION DESIGNERS USED BLUEPRINTS FROM THE ACTUAL BOATS.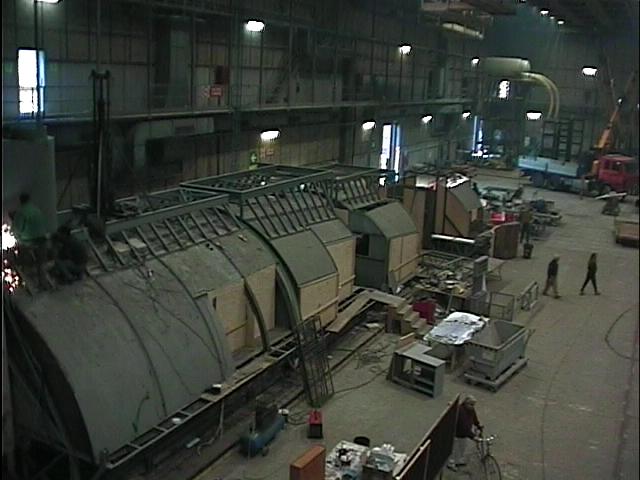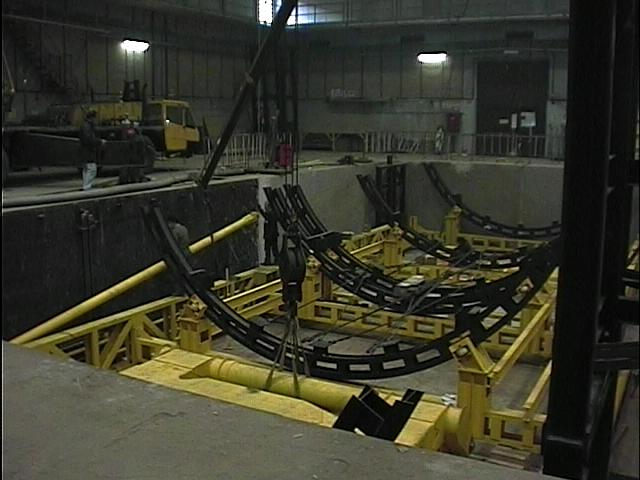 HERE'S WHAT THE SETS LOOK LIKE FROM THE OUTSIDE. EACH COMPARTMENT WAS BUILT AS A MODULAR UNIT THAT COULD BE LIFTED WITH A CRANE AND PLACED ON A MASSIVE HYDRAULIC GIMBAL (ALSO CONSTRUCTED FOR THE MOVIE) WHICH COULD SIMULATE DEPTH CHARGE ATTACKS WITH VIOLENT MOVEMENTS ALONG THE X, Y AND Z AXIS.