Ahoy, squirts! Quint here with today's Behind the Scenes Pic!
This is a neat one, today's pic. We have Steven Spielberg leading some of his Close Encounters of the Third Kind actors, including Francois Truffaut and the great Bob Balaban. I love most everything about the movie, but even as a kid I was taken by the Balaban/Truffaut relationship for some reason. The translator/scientist dynamic captivated me and I couldn't tell you why.
Perhaps much of the awe and majesty of the movie comes from either Balaban and Truffaut's reaction the fantastic… and because Richard Dreyfuss' family are kind of obnoxious dicks. Truffaut and Balaban's viewpoint were very relatable to me. They were geeks geeking out, just like me!
Anyway, hope you dig today's shot. Thanks to Pat Barnett for this one. Click to enlargen!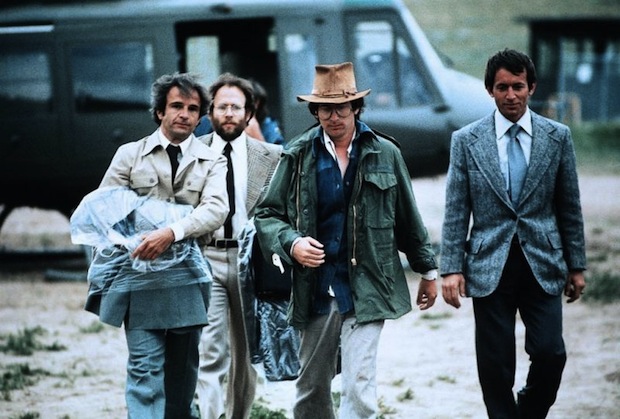 If you have a behind the scenes shot you'd like to submit to this column, you can email me at quint@aintitcool.com.
Tomorrow's pic is truly mad.
-Eric Vespe
"Quint"
quint@aintitcool.com
Follow Me On Twitter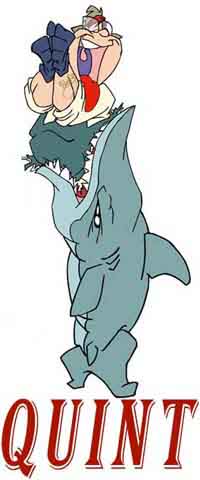 Click here to visit the complete compilation of previous Behind the Scenes images, Page One
(warning: there are some broken links that will be fixed as soon as I can get around to it)
Click here to visit the complete compilation of previous Behind the Scenes images, Page Two