Beaks here...
Set in a "functioning" dystopian civilization rife with violence and corruption, Tom Hanks's ELECTRIC CITY is an intriguing work of science fiction that seeks to involve viewers via a variety of platforms. Primarily, it's a ninety-minute animated web series presented in five-to-seven-minute chapters, but there will also be a more immersive experience available at the show's official site on Yahoo.
But it's all for naught if the story isn't up to snuff, and I'm certainly curious to see how a Tom Hanks-created sci-fi series plays. If you check out the trailer, you'll see that it's a somewhat grim and brutal depiction of a postapocalyptic future, which is something of a surprise coming from the director of the amiable THAT THING YOU DO and LARRY CROWNE. We've been given a couple of exclusive images, and they reinforce the show's unsentimental vision of a society struggling to hold itself together.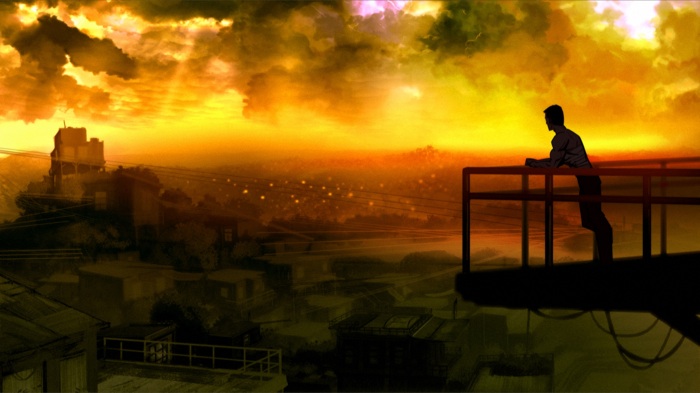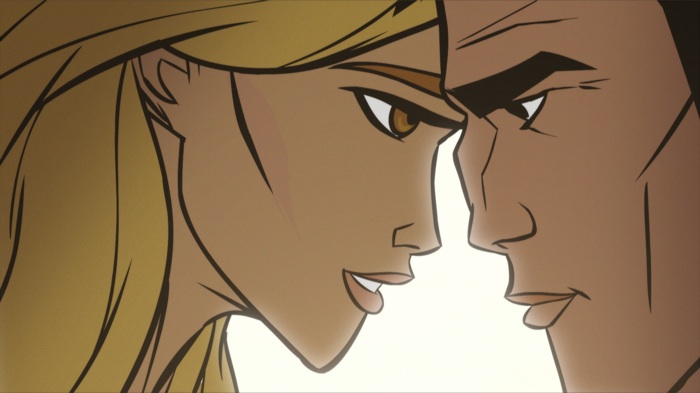 Pretty cool. The first ten episodes of ELECTRIC CITY will debut at Yahoo! on July 17th, while the remaining episodes will appear on the 18th and 19th. For all your ELECTRIC CITY needs, visit the show's official site!