Hey guys. Quint here with some words on the passing of Ernest Borgnine, one of our true acting legends and also a helluva sweet guy to boot.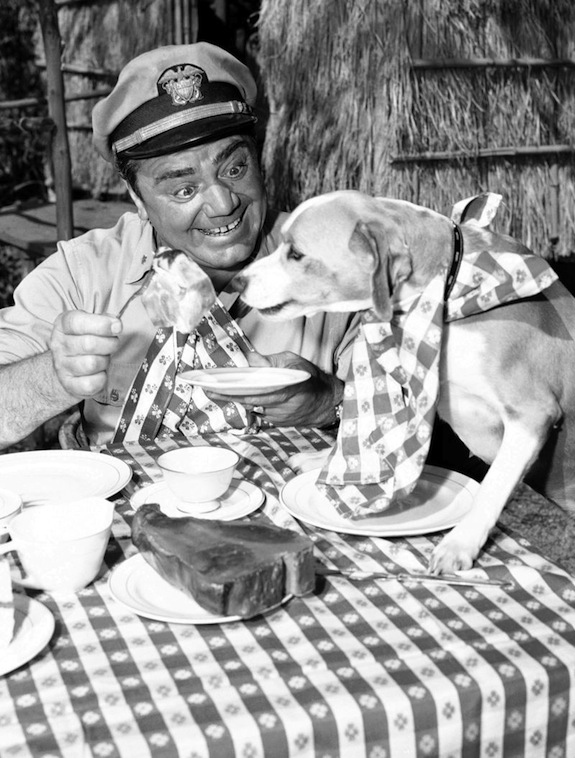 I think for a lot of movie fans they'll remember Ernest (who insisted on being called Ernie, so I'll honor the man's wishes and refer to him as such for the rest of this article) Borgnine for his late '70s and early '80s work in Disney's messed up sci-fi film The Black Hole, as the loveable Cabbie in John Carpenter's Escape From New York and as Dominic in the crazy helicopter adventure TV series Airwolf. That was certainly my first exposure to the man's onscreen presence, which was always the big teddy bear of a guy, the cool uncle type character.
But Ernie was a surprisingly versatile actor. While he was indeed one of those actors that brought a lot of himself to every role he played a wide range of people. Take for instance his Oscar-winning performance in Marty, where he plays a more typical Ernie Borgnine type… a kind, but tough man. His Marty is sensitive, a raw nerve of loneliness who just wants to love and be loved. It's one of the screen's most sympathetic, heart-touching performances. Compare that to his portrayal of Shack in Robert Aldrich's Emperor of the North and you'll see just how talented an actor Ernie was.
There is no Marty in Shack. I can't see Marty taking any kind of glee from murdering freeloading hobos, but by God there's an insanity in Ernie's eyes as he takes on Lee Marvin in that film.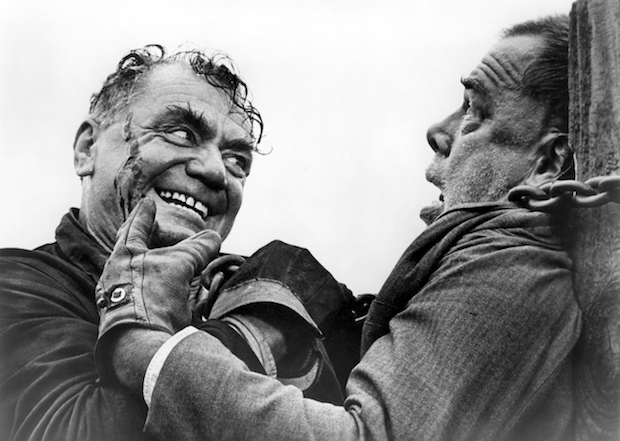 Part of the reason Shack is such a captivating character is you can see some of Ernie in there and that's like seeing your dad get drunk and crazy. Kind of makes me wonder what it would have been like if Stanley Kubrick cast him in The Shining.
If you haven't seen either Marty or Emperor of the North, I can't recommend a better double feature to honor Mr. Borgnine. Those two movies contain some of his best work and as a double bill really do underline just how much range the man had.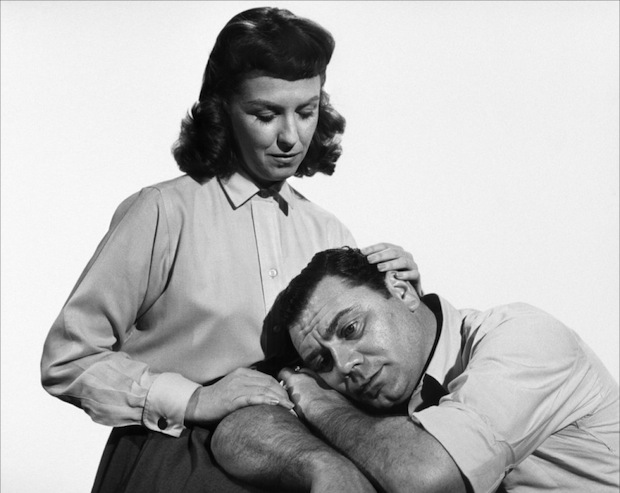 That isn't the limit of his iconic screen work, not by a long shot. There's also his great early work in From Here to Eternity, another film in which he gets to play a real scumbag and his notable turns in McHale's Navy, John Sturges's Bad Day At Black Rock, Robert Aldrich's Flight of the Phoenix and The Dirty Dozen, Willard, The Devil's Rain, Gattaca and one of his personal favorites, an obscure mob flick called Pay or Die. He's probably best known for playing Dutch in The Wild Bunch or Rogo in The Poseidon Adventure, two hugely successful and wildly different films. Hugely successful and wildly different actually kind of sums up Ernie's work, actually.
No matter what the movie was, drama or comedy or horror film, Borgnine brought his all. He never treated any part like it was beneath him and his enthusiasm for his work always shined through.
Perhaps it was his serviceman background or maybe it was just how he was raised, but his work ethic was unparalleled and you'd be hard-pressed to find anyone in the industry that would say a bad word against Ernie.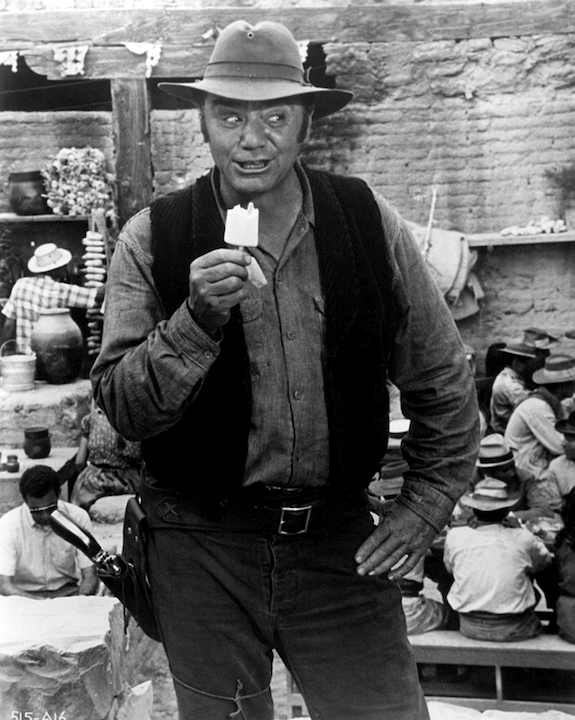 He's that rare actor that is incredibly, genuinely humble, is well-loved by his audiences and colleagues alike and is a master of his craft. He was going strong right up until his death, having appeared in over 200 films and TV shows and doing it all with a laugh on his lips and a mischievous glint in his eye.
I had the very good fortune of speaking with Ernie for nearly an hour when he appeared in Red with Bruce Willis. It was one of my first AICN Legends chats and to this day remains one of my all time favorite interviews. The whole chat was full of laughs and the kind of blunt honesty that only comes with "fuck-it" old age. You can read that chat here if you can forgive some wonky fonts and broken image links from files that didn't quite survive the server move a year or two back.
I've been listening over the raw audio from that interview as I write this today and it's made be both smile and tear up a little bit. He was very personable with me, tolerated my geekout like a champ and even ended the interview with an offer to hang out next time I was in LA. I tried reaching out to his management on my next LA trip after this interview, but it never came together. That's sad for me as I'm sure in person there would have been even more laughter and crazy stories about meeting people like Lucky Luciano or chumming around with Frank Sinatra, however I got my chance to tell him how much his work meant to me (and still means to me), which is something I'll always cherish.
I always worry that these old guard actors don't realize just how much they're still admired and respected. You always hear horror stories of these guys growing old bitter and alone. I'm happy to know that Ernie wasn't in that batch.
The man made a huge impact on the world of cinema. They don't make 'em like Ernie Borgnine anymore. My thoughts go out to his friends, family and fans.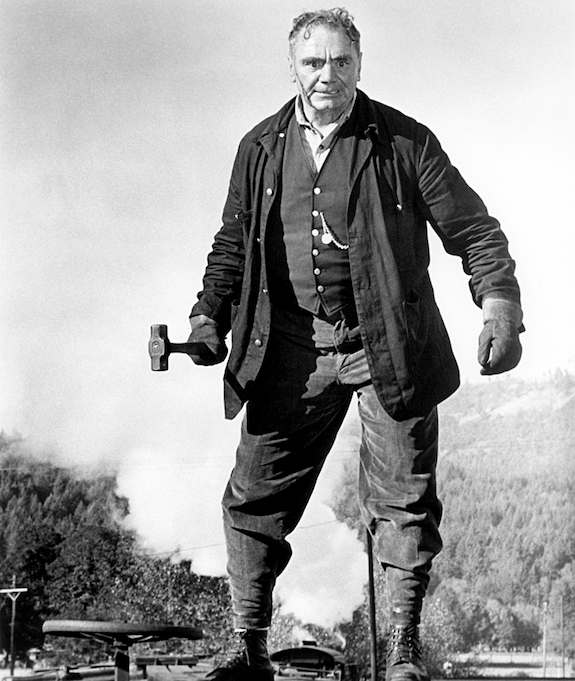 -Eric Vespe
"Quint"
quint@aintitcool.com
Follow Me On Twitter