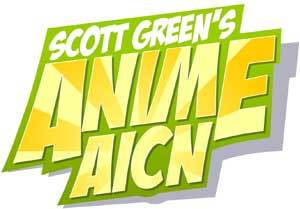 Logo handmade by Bannister
Column by Scott Green
Upcoming in Japan
Fans hoping that a new Sailor Moon anime would be announced during the 20th anniversary event streamed live from Nico Nico got their wish. Specifics on the plans for the new version of Naoko Takeuchi's seminal magic girl work were not announced beyond a summer 2013 time frame, but it is coming.

Momoiro Clover Z, who joined the event from Japan Expo 2012 in Paris via satellite to sing "Moonlight Densetsu," will be performing the anime's theme song.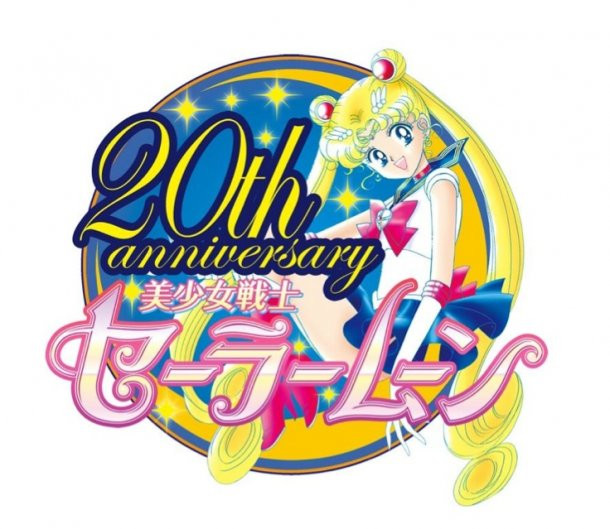 Also recently celebrating an anniversary, also a dream anime for many, 25 year old multi-genre cult manga Jojo's Bizarre Adventure is getting an anime TV series this fall, in addition to CyberConnect2 PS3 game in 2013.





Following a high profile countdown, the release date for Evangelion 3.0: Q aka Evangelion: 3.0 You Can (Not) Redo along with an Asuka-centric new promo was projected for all to see at the Shinjuku Wald 9 movie theater.

True to all those fall target, the movie will be opening November 17th, with tickets going on sale July 14th.




Popular shonen manga Hayate no Gotoku (Hayate the Combat Butler) will be getting a third anime series this fall, produced by Manglobe

Ahead of screening in the theaters this weekend, a new trailer for September's Tiger & Bunny: The Beginning debuted on Japanese morning TV, offering previews of some of the super hero anime movie's new characters, as well as Unison Square Garden's new theme song "While Listening to Blue Linear."




And speak of Tiger & Bunny, its direct Keiichi Satou's adaptation of George Akiyama's manga about deprivation to the point to cannibalism Asura (or Ashura) opens in Japan on September 29th after playing at this month's New York Asian First Festival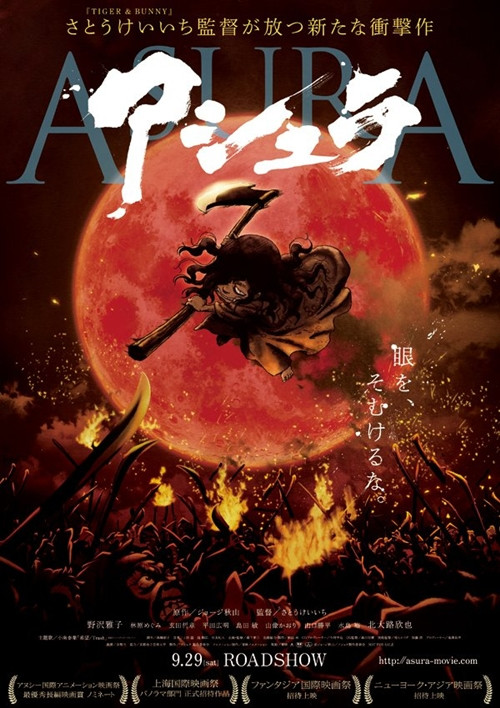 So far there's just a teaser site, but a Persona 3 anime movie adaptation is on the way.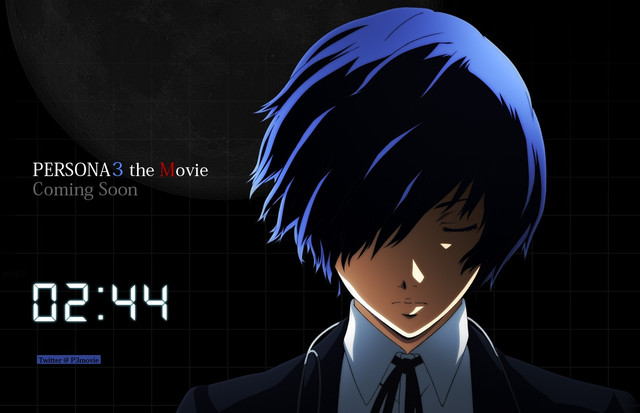 The trend of zombie girl anime will be continuing in the upcoming light novel adaptation Calamity of a Certain Zombie Girl.


New trailers for the upcoming live action Rurouni Kenshin, hitting theaters August 25th




Hitting theaters in July 28, movie Naruto: Road to Ninja, planned by Masashi Kishimoto, will celebrate the anime's 10th anniversary

Upcoming in North America
North America's biggest anime convention, Anime Expo ran last weekend. Newly announced licenses include
FUNimation
Aria the Scarlet Ammo. The series is directed by Takashi Watanabe, best known for directing Ikki Tousen, Shakugan no Shana, and Slayers Revolution.

Series synopsis:

Kinji is a junior at a high school for mercenaries. He just wants to be normal, but his secret condition— he turns into an ace killer when he's turned on by the female form—triggers a fiery transfer student's unrelenting desire to make him her partner. Additional information may be found at: http://


They have also acquired the broadcast, home entertainment, and mobile rights to the complete anime series, Jormungand. The series is directed by Keitaro Motonaga, best known for directing Katanagatari, Getbackers and School Days.



Series synopsis:
A ruthless arms dealer on a quixotic quest for world peace. A child soldier born into chaotic conflict. Their lives will intertwine as they journey together through the seedy underbelly of the world's arms market. Additional information may be found at:

FUNimation has acquired the broadcast, home entertainment, streaming and mobile rights to the complete anime series, Blood-C, as well as the movie Blood-C: The Last Dark. Production I.G and CLAMP co-produced the project directed by Tsutomu Mizushima, best known for directing Big Windup! and Squid Girl.



Series synopsis:

Saya Kisaragi is a clumsy girl with a secret. She attends school, goes to the café with her friends and is always in a rush during the day. At night she becomes a hunter, protecting her town from monsters. As she battles these monsters she finds herself faced with uncertainty regarding her identity and purpose. In order to protect her friends Saya must become stronger or else face turning into a monster herself.


In addition, broadcast, home entertainment, streaming and mobile rights have been acquired to the complete anime series, Michiko & Hatchin. The series is produced by studio Manglobe and directed by Sayo Yamamoto, best known for her storyboard work on Death Note, Gunslinger Girl and Eureka 7.

Series synopsis:

After escaping from prison, the sexy criminal Michiko rescues an abused girl known as Hatchin. The two are about as opposite as they come, but their fates become intertwined through the connection of a man from both their pasts. On the run from the police and Hatchin's abusive foster parents, the unlikely duo set out to find this man and ultimately discover their freedom.



FUNimation has also acquired the broadcast, home entertainment and streaming rights for the Production IG anime series, Appleseed XIII.

Series synopsis:

After facing massive destruction from a devastating war, the city Olympus has become the last stronghold as the center of command for the world. In order to protect the city from a group of terrorists known as the Argonauts, former LAPD SWAT member, Deunan Knotts, runs special military forces consisting of Biroids (cloned humans) and her cyborg partner Brialeos. Knotts must protect the city at all costs but is met with difficulties when Al Ceides, the Argonaut leader thought to be dead, resurfaces and causes problems.

Fans of the popular series, Ikki Tousen, will be pleased to know that FUNimation has acquired thebroadcast, home entertainment, streaming, and mobile rights for the third and fourth seasons: Ikki Tousen – Great Guardians and Ikki Tousen – Xtreme Xecutor.

Two new simulcasts have also been added to this year's acquisition announcements. FUNimation has acquired the simulcast rights for Binbougami ga! and Aesthetica of a Rogue Hero.


Binbougami ga! series synopsis:

At the expense of the people and things around her, Sakura has absorbed so much "happiness energy"
that she has caused an energy imbalance in the world. In order to return balance to the world, the

Poverty God, Momiji, sets out to take away Sakura's ability to absorb this energy. Will Momiji be able to put a stop to Sakura's absorbing abilities, or will the God succumb to her happiness?

Aesthetica of a Rogue Hero series synopsis:

Hero defeats bad guy. Good triumphs over evil. The end. Or, at least that's how it usually goes. But what happens after the hero goes home? Our hero, Ohtorizawa Akatsuki, is about to find out that sometimes the greatest adventure starts once happily ever after ends. Additional information can be found at


And finally broadcast, home entertainment, and theatrical rights have been acquired to the complete anime series, Eureka 7: Astral Ocean. The series is a sequel to Eureka 7 and is created by Bones, best known for producing Wolf's Rain, Soul Eater, Darker than Black and several other acclaimed series.

Series synopsis:

The story is set on Okinawa's isolated island of Iwado, which has seen a growing movement advocating a return to an autonomous government. Ao Fukai, a 13-year-old boy with a missing father, lives on the island with an old doctor named Toshio and is about to enter middle school. Ao's mother was taken away a decade ago by unknown individuals. Naru Arata, Ao's 13-year-old childhood friend and the story's heroine, lives with her father, older sister, and grandmother. She has a "Yuta" power awakened within her due to an incident when she was young. A mysterious entity called "Secret" suddenly appears and launches an attack on the Scub Coral lifeform on the island. Ao launches a certain military FP called "Nirvash" aboard a Japanese military transport in his fervent desire to protect the island.


Right Stuf

RISTORANTE PARADISO

Right Stuf announced its license for RISTORANTE PARADISO, the adaptation of the Ristorante Paradiso and Gente manga by Natsume Ono (House of Five Leaves, Not Simple). The 11-episode television series features animation by David Production (The Book of Bantorra). It aired in Japan during Fuji TV's late-night anime Noise timeslot and was simulcast by Crunchyroll. The manga series is currently available from VIZ Media.

Ristorante Paradiso will be released as a complete series DVD set in Fall 2012 with Japanese audio, plus English subtitles and on-screen translations.

When Nicoletta was a little girl, her mother, Olga, abandoned her and ran off to Rome to remarry. Now, 15 years later and a young woman, she travels to Rome with the intention of ruining her mother's life. She tracks Olga down to a restaurant called Casetta dell'Orso, but the second Nicoletta steps through its door, everything changes. It's a peculiar place staffed entirely by mature gentlemen wearing spectacles, and like their clientele, she is helpless against their wise smiles and warm voices. Before Nicoletta realizes it, her plans for vengeance start to fade, and she's swept up in the sweet romance of everyday Italian life.


HYAKKO

Right Stuf also announced its license for the 13-episode television series HYAKKO.

The slice-of-life comedy – about a quartet of high school girls and their classmates at a large, private school – is based on the Hyakko manga by Haruaki Kato and published by Flex Comix. It features animation by Nippon Animation, as well as the vocal talents of Aya Hirano ("Haruhi Suzumiya," "Lucy" in Fairy Tail), Fumiko Orikasa ("Rukia" in Bleach), Michiko Neya ("Riza Hawkeye" in Fullmetal Alchemist), and Yurika Ochiai ("Keiko" in Uta~Kata). It aired during Fall 2008 on TV Tokyo and was simulcast outside of Japan by Crunchyroll.

Hyakko will be released as a complete series DVD set in 2013 with Japanese audio, plus English subtitles and on-screen translations.


AOI HANA: Sweet Blue Flowers

Right Stuf also announced the acquisition of the license for AOI HANA: Sweet Blue Flowers, the 11-episode anime adaptation of the manga by Takako Shimura (Wandering Son). This character-driven, coming-of-age drama features direction by Kenichi Kasai (Honey and Clover) and animation by J.C. Staff (Revolutionary Girl Utena, Nodame Cantabile). The series succeeded Ristorante Paradiso in Fuji TV's Noise timeslot and was also simulcast by Crunchyroll. In 2009, it was recognized by the jury of the 13th Japan Media Festival Arts Awards as a recommended work.

Aoi Hana: Sweet Blue Flowers will be released as a complete series DVD set in 2013 with Japanese audio, plus English subtitles and on-screen translations.

For more information about the series, visit comingsoon.rightstuf.com.


Introducing LUCKY PENNY & A Renewed Focus for NOZOMI ENTERTAINMENT

Following the acquisition announcements, Kleckner introduced Lucky Penny Entertainment, a new Right Stuf studio-label that will be dedicated to releasing high-quality and budget-friendly editions of both anime fan favorites and niche titles. The first series to be released under the Lucky Penny label will be Ristorante Paradiso, Hyakko and Aoi Hana: Sweet Blue Flowers. For more information about Lucky Penny and its upcoming releases, visit www.luckypennyent.com.


Right Stuf Manga and Print-On-Demand Releases:
Announcement of PSY-COMM, Vol. 3 for August 2012
HETALIA, Vols. 1-3 Now Available; BIZENGHAST, Vol. 8 Available July 2012

Right Stuf, Inc. announced that, through a special arrangement with creators Tony Salvaggio and Jason Henderson and TOKYOPOP, fans will be able to pre-order the third volume of PSY-COMM in book form for the first time ever, exclusively through RightStuf.com in July 2012. The volume will be released as part of the Right Stuf On Demand program in late August 2012. The move was driven by fan demand for the dystopian, science-fiction action-adventure.

The first print run of HETALIA AXIS POWERS, Vol. 3 is now shipping. Through an arrangement with Japanese publisher Gentosha Comics and TOKYOPOP, Right Stuf is offering this volume – in English-translated and book form for the first time ever – with an eight-page color insert. Once the initial print run sells out, the volume will be transitioned to Right Stuf's print-on-demand program, like the previous two volumes of the series. All three volumes of the Hetalia manga are available now.

And BIZENGHAST, Vol. 8, from creator M. Alice LeGrow, will also be in book form for the first time ever, in late July 2012. For a limited time, fans who pre-order the volume will also receive an exclusive postcard featuring art from the series.

All of the above books can be ordered exclusively through RightStuf.com.

Sentai Filmworks
Sentai had monster licensing slate that included
Legend of the Heroes: Trails in the Sky
Horizon in the Middle of Nowhere 2
Hiiro no Kakera
Hakuoki Reimeiroku
Mayo Chiki!
iDOLM@STER Xenoglossia
Natsuyuki Rendezvous
Campione!
La storia della Arcana Famiglia
Qwaser of Stigmata
Detroit Metal City
So, I Can't Play H! (Dakara Boku-ha, H ga Dekinai.)
Space Brothers
Someday's Dreamers 2: Sora
Jinrui wa Suitai Shimashita
Tari Tari
Kokoro Connect

a few AICN relevent highlights include


NATSUYUKI RENDEZVOUS
The marriage vows state "until death do us part", but even death may not be able to break the bonds in Sentai Filmworks' latest acquisition, Natsuyuki Rendezvous, the brand new show from Fuji TV's popular noitaminA block. Based on the work of spirited female manga artist Haruka Kawachi, whose offerings are highly anticipated, this bittersweet romance is directed by Kou Matsuo (Kurenai, Yozakura Quartet) who will employ pre-scoring, or recording of the voice tracks before the animation is complete, for this ground-breaking series. Character designs are by Junichiro Taniguchi (Ryoko's Case File) and music by Ken Muramatsu (Kurenai).

Hazuki may be near-sighted, but he knows true beauty when he sees it and the delicate form of flower shop owner Rokka draws him in like a bee to honey. So, hoping to cultivate a relationship between them, Hazuki takes a part time job at her shop, only to discover two huge thorns preventing the nurturing of any romance. The first, the fact that Rokka is still grieving for her late husband Shimao, would be enough to snip most men's ardor short, but it's the second that really threatens to make Hazuki's forlorn hopes wilt. Because while Shimao is most definitely deceased, he hasn't yet departed and his spirit is still living in Rokka's apartment! Except only Hazuki can see him, which leads to a very strange romantic triangle indeed. Are Hazuki's chances with Rokka as dead as the man who still lives in her house? Or can he somehow make love blossom even though there's an interloper pushing up the daisies between them? One way or another, the ground's going to be rocky and someone or something's likely to get nipped in the bud in NATSUYUKI RENDEZVOUS!

Natsuyuki Rendezvous will be available soon through select digital outlets with a home video release to follow next year



Space Brothers
Head for the stars with Sentai Filmworks latest acquisition: Chuya Koyama's Space Brothers! Featuring direction by Ayumu Watanabe (Mysterious Girlfriend X), character designs by Koji Yabuno (Naruto Shippuden: Blood Prison) and music by Toshiyuki Watanabe (The Devil Lady), this series certainly has the right stuff to blast off!

Mutta's life has hit rock bottom. He's been fired, blackballed from his profession and now he's had to move back in with his parents. Meanwhile, his kid brother Hibito has been literally riding a rocket and training to be an astronaut. The same career Mutta once dreamed of. So, is it ever too late to go after your dreams? Through a little coercing and a bit of covert activity, Mutta's family and friends can get his resume on the right desk, but from that point on it will be up to Mutta himself. Does he have what it takes to turn his life around and put his footprint on the moon? The first step on the highway to the stars is always the hardest, and in a job where crash and burn isn't just a euphemism, it will be the biggest risk Mutta's ever taken. But with the best support team ever, maybe he'll find what he needs to rekindle the spark inside him and light the biggest candle of them all! Get ready to blast off into the most magnificent tomorrow ever in SPACE BROTHERS!

Space Brothers will begin release through select digital outlets soon with a home video release to follow.


Someday's Dreamers II Sora
Directed by Osamu Koabayashi (Paradise Kiss) with Someday's Dreamers Season 1's Norie Yamada (Original Story & Screenplay) and Kumichi Yoshizuki (Character Designs) helping to bring Someday's Dreamers II Sora to beautiful life.

Get ready for a second magical journey to the world of SOMEDAY'S DREAMERS, where spellcasting is a profession that requires both the proper training AND a license. It's to get that license and fulfill a promise made to her late father that young Sora Suzuki has made the long journey from her distant home in the countryside town of Biei to the big city of Tokyo. It's a daunting challenge, but she's got a little bit of talent, a charming personality and, most important of all, the promise of an internship! What she ISN'T expecting, though, is how different life in the city will be, especially the people themselves. While she gets along with the confident Asagi, Kuroda and the gentle Hiyori, she's completely confused with the mysterious boy Gouta. And yet, as a result of their internships they keep ending up in the same situations and slowly learning to understand more about each other than they ever imagined possible! Prepare to be enchanted all over again as Sora slowly discovers the most powerful magic of all in SOMEDAY'S DREAMERS II SORA – THE COMPLETE COLLECTION!

Someday's Dreamers II Sora will be available through digital outlets and on subtitled DVD later this year



JINRUI WA SUITAI SHIMASHITA
Directed by Seiji Kishi (Angel Beats!, Kamisama Dolls), featuring character designs by Kyuuta Sakai (Steins;Gate, Strawberry Marshmellow) series composition by Makoto Uezu (Qwaser of Stigmata, Kamisama Dolls) and music by Ko Otani (Another, Hakuoki).

For years, declining birth rates have forced what's left of the human race to cede more and more territory to other beings who have appeared to take advantage of the emptying ecological niche. Now, only a handful of humans remain among the remnants of civilization and Earth is dominated by faeries – tiny, ten-inch tall creatures of surprising intelligence. But humanity's importance isn't over quite yet, as young Watashi learns as she makes the decision to return to her hometown and assume her grandfather's position as an arbitrator between the races. Unfortunately, the job isn't going to be anywhere near as simple as she expected, and it's going to take a wisdom far beyond her years to achieve her most important mission. Because it's not about how often you fall and fail, it's about how often you get back up and try again, and the human race still has a lot left to accomplish in JINRUI WA SUITAI SHIMASHITA.

Jinrui Wa Suitai Shimashita will be available soon through select digital outlets with a home video release to follow next year.