SplashNewsOnline nabbed a snapshot of Chloe Moretz on the set of CARRIE.
From the sound of it, this isn't a remake of Brian De Palma's iconic 1976 picture as much as a re-adaptation of the Stephen King book by which De Palma's movie was inspired (a la the Coen's re-adaptation of TRUE GRIT). Another adaptation starring Angela Bettis in the title role (a TV movie, specifically) happened 'round 2002.
Here's Moretz in Carrie attire (presumably a BTS shot), in the new project directed by Kimberly Peirce (BOYS DON'T CRY, STOP-LOSS, THE L-WORD).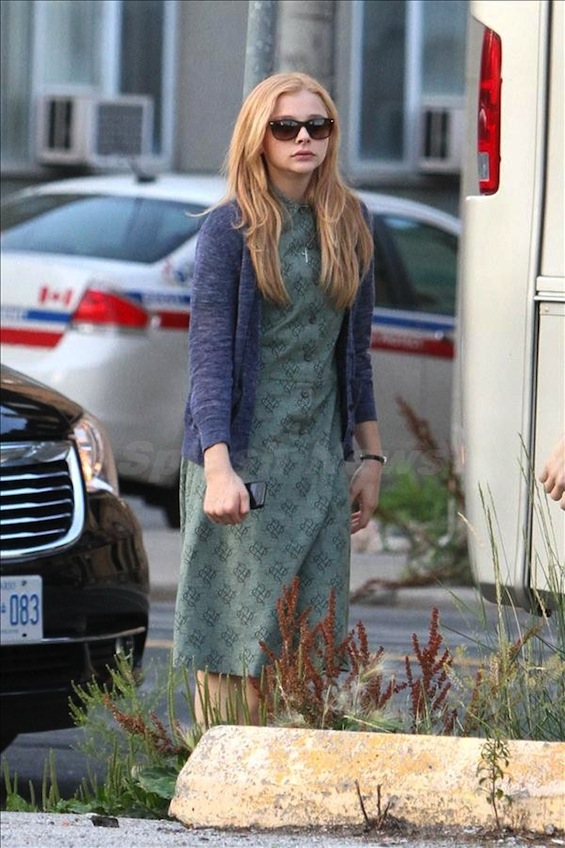 It's due in theaters March 2013 - with a score by HOW TO TRAIN YOUR DRAGON's John Powell. I really like Powell's work, especially his thematically driven material, but I can't recall ever hearing him spin a straight-up horror score. Considering the nature of the material and the director involved here, I'll bet he'll score to the emotional undercurrent of the tale as opposed to falling back to creepier approaches. We'll see...
__________