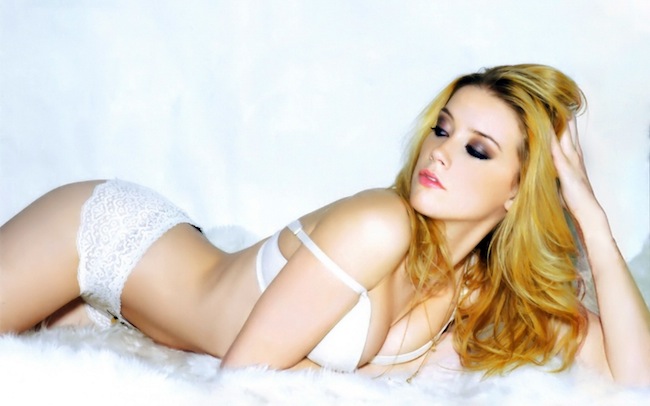 The Kidd here...
With Liam Hemsworth already locked in as the lead and Harrison Ford and Gary Oldman making up the supporting cast, Robert Luketic's PARANOIA has turned its focus towards landing its female lead, where it has found Amber Heard ready for the role.
PARANOIA, which Relativity Media already has scheduled for September 27, 2013, is centered around "a blue-collar guy who makes a costly and illegal mistake while trying to get ahead in his entry-level job. His boss agrees not to turn him in under one condition: he must infiltrate the competition as a corporate spy," according to Variety.
So where does Heard come in? She'd be a one-night stand for Hemsworth who becomes a bit more crucial to his assignment after he learns she works at said company.
It's easy to write this off a bit, because well... this isn't the Harrison Ford of old we're talking about. Plus, Luketic is the man who brought THE UGLY TRUTH (in his defense, LEGALLY BLONDE and 21 aren't bad). However, Oldman is still Oldman, and Hemsworth has shown promise... now you've got Heard to look at, and perhaps things are on the up and up here.
-Billy Donnelly
"The Infamous Billy The Kidd"
Follow me on Twitter.