There's a TAKEN sequel on the way and here's a poster for it which, well,. pretty succinctly encapsulates what the picture is about.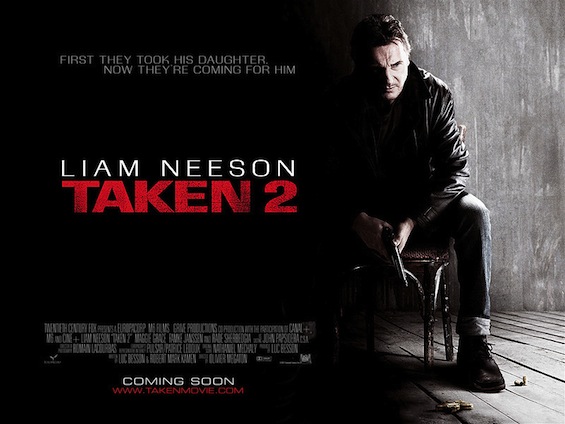 The poster above comes to us via Empire. If you're interested in a somewhat spoilery but interesting insight into what we can expect from the picture (detail/story wise - I think we have a pretty good idea what a TAKEN sequel is gonna be like in other regards), check out Latino Review's details on the matter HERE.
Last I heard, TAKEN 2 arrives in theaters October 5.
__________