Ahoy, squirts! Quint here with today's Behind the Scenes Pic!
You know, when people list off great remakes they usually don't forget Carpenter's The Thing or Cronenberg's The Fly. The more adventurous might mention The Magnificent Seven and the well-read cinephiles will throw in The Wizard of Oz and The Maltese Falcon to sound extra smart.
But I've noticed one remake gets passed over almost every time… and that's Martin Scorsese's Cape Fear.
Next to Francis Ford Coppola's adaptation of Dracula, Scorsese's Cape Fear is one of the most passed-over good remakes out there. Don't get me wrong, I don't think I'd ever pick it over the Gregory Peck/Robert Mitchum original, but I love Scorsese's version. I love how invested De Niro is, I love how creepy the Juliette Lewis stuff comes off and I love just how much Scorsese's appreciation of the original film is on display here, from the cameos for Peck and Mitchum to the use of Bernard Herrman's original score.
So, here's a great shot of Marty and De Niro during the making of the film. Thanks once again to Pat Barnett! Click to enlargen.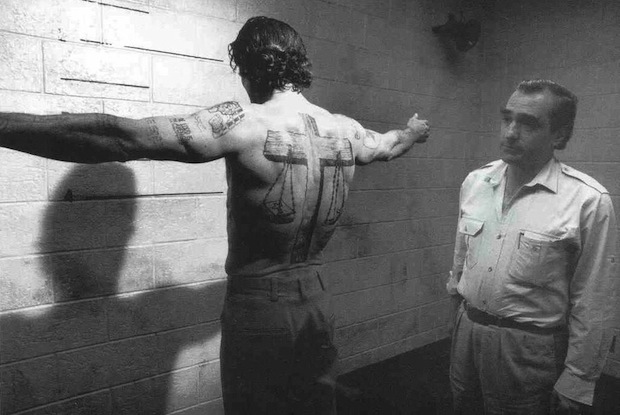 If you have a behind the scenes shot you'd like to submit to this column, you can email me at quint@aintitcool.com.
Tomorrow's pic is fairly unique in that it's from a film that never finished production! It also has a tangential relationship to today's image.
-Eric Vespe
"Quint"
quint@aintitcool.com
Follow Me On Twitter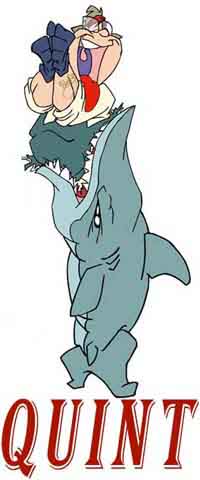 Click here to visit the complete compilation of previous Behind the Scenes images, Page One
(warning: there are some broken links that will be fixed as soon as I can get around to it)
Click here to visit the complete compilation of previous Behind the Scenes images, Page Two