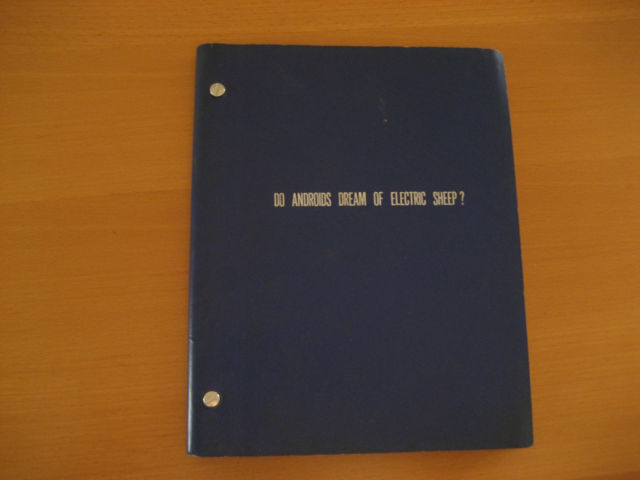 Beaks here...
On December 20, 2009, Paul Prischman lost his valiant two-year battle against brain cancer. He was a dedicated husband to his wife Cristin, a proud father of two wonderful daughters, and as loyal a friend as I'll ever have. When Steve Weintraub and I launched Collider in the summer of 2005, Paul was constantly brainstorming ways he could help the site. In early 2006, he came through in a ridiculously big way with a special screening of the Director's Cut of Ridley Scott's KINGDOM OF HEAVEN (the DVD for which he'd worked on as an associate producer). Collider was barely a blip on the movie website radar at the time (high school kids with LiveJournals were kicking our ass in traffic), but there we were hosting an event at the Hollywood Arclight with Scott and screenwriter William Monahan in attendance. It was an early, critical boost for the site. It made us feel like we belonged. And it would've never happened were it not for Paul's efforts.
Paul was this generous with all of his friends, which is why, when he became ill, Paul's Brain Trust was formed. Now that he's gone, the group is committed to helping out Cristin and the girls in any way they can. This means, if you're a movie memorabilia collector with a fondness for the films of Ridley Scott and Guillermo del Toro, you've got the opportunity to bid on some amazing items for a very good cause.
Interested? All you've got to do is head over to the Paul's Brain Trust auction page on eBay, and bid away. There's an ALIEN xenomorph prop head from the original film mold signed by Ridley Scott, an original first draft of the BLADE RUNNER screenplay signed by Hampton Fancher, concept art from BLADE II and both HELLBOY movies, an assortment of signed Blu-rays and more! Some of these items are extremely rare, so don't miss out. And know that the proceeds are going to help provide for the future of Paul's daughters. It's feel-good splurging!
Here are some pictures of Scott and del Toro signing the props.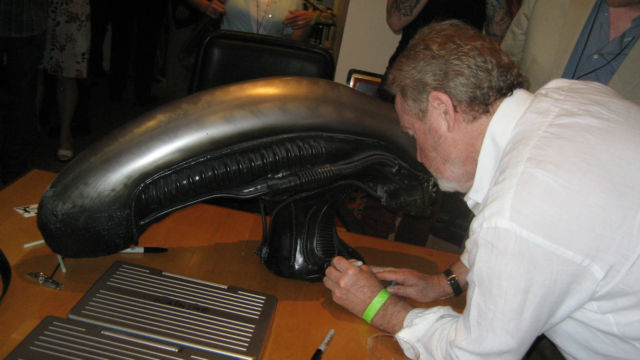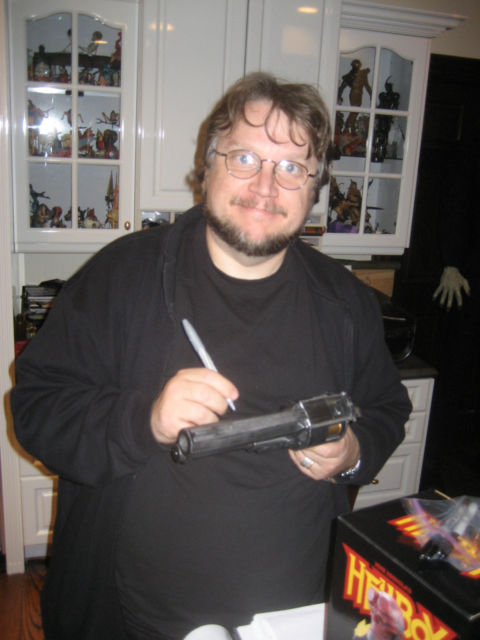 And here's Paul. Miss you, man.