Every Saturday night for the last few months I've been participating in something called "Ask Mr. KERN," a radio show out of Southern California that most of the time quickly wends its way to Geek Matters.
Tonight we'll be talking to a fellow who saw the 2D version of "G.I. Joe: Retaliation" and we'll be reviewing "Men In Black 3."
I've recently seen Shawn Ryan's rogue nuclear submarine ABC pilot "Last Resort" and the J.J. Abrams/Jon Favreau world-without-power NBC pilot "Revolution," so maybe we'll chat a bit about those too.
We'll also have our weekly "Game of Thrones" segment and I'll likely be moaning about Wes Anderson's "Moonrise Kingdom" not playing in Las Vegas this weekend.
We may even talk more about the hilarious and moving "Bunheads," the fast-approaching new series from "Gilmore Girls" mastermind Amy Sherman-Palladino.
The radio show airs Saturday 8:05 p.m. to 10 p.m. Pacific Time.
No matter where you are you can listen to the show LIVE by hitting the "Listen Live" button at kernradio.com.
Best of all, you, constant reader, can join this very nerdy conversation.
The toll-free call-in line is:
1-800-640-5376
Call in drunk, as I always do, but watch your language. This is not a podcast. This monster goes out over the air on all 50,000 watts of Southern California's KERN-AM.
Want to listen to older shows? Head over to the brand spanking new "Ask Mr. KERN" archives!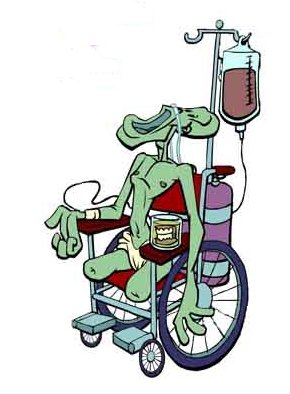 CHEAPEST BLU ROCKY EVER!!
$5 Per Blu Movie!! SALE ENDS TODAY!!!