Longtime Aint It Cool readers may recall in decidedly crass and unaffectionate terms that I am not, by any measure, a fan of cats. I loathe nearly everything about them, despite being forced to endure the presence of two of them in my home.
Thus, it is with no small amount of enthusiasm that I greet news that the brilliant Paul Fusco is looking to bring his television series ALF to the big screen. Fusco was the co-creator, a producer, and a writer for the series, which ran from 1986-1990 on NBC, before jumping to ABC for a TV movie which attempted to resolve the NBC iterations' decidedly grim cliffhanger. The franchise also spawned an animated series, numerous video games, comic book adventures, and the ALF character briefly hosted a talk show on TV Land.
For those who don't recall the show, ALF chronicled a family's encounter with an abrasive, feline-hungering extraterrestrial called Gordon Shumway...nicknamed ALF ( Alien Life Form)...which was performed by Fusco. THIS interesting piece over at THR discusses the series in quite some detail...providing a great deal of interesting insight into both the concept's history, and where it might be going.
Regarding the possibility of an ALF feature film, Fusco says...
"I think the timing is right. That's a big important thing, timing..."
[EDIT]
"There have been movies out there of characters that I didn't think were on the same parallel as ALF that got movies made, so I think it's time. I think it could be a home run on a lot of levels."
[EDIT]
"ALF could be more outspoken now than ever, because the world is a whole different place than the '80s. And I think the character still stands up and certainly has more to say now than ever..."
[EDIT]
"I don't think we would duplicate the TV show, but I think we would maybe put it in a storyline where we would explain how ALF got here and put him with a new family and let the character speak for himself.
The way I see it: an ALF movie would almost certainly be as 'good' as the recent MUPPET film, if not considerably better. How could it not be? And if this potential ALF movie maintained the general vibe/cultural commentary of the original show, it might feasibly find a broader audience than Kermit and Co. managed in their latest big screen outing.
Come what may, I always thought Gordon Shumway looked kinda like Gordon Ramsay...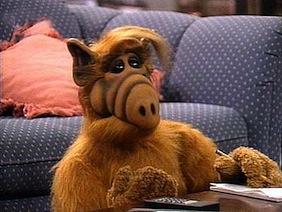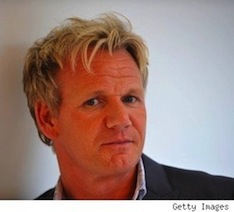 __________