...with a look at
The Myth Makers
, a Hartnell era story transmitted November 1965. Please note that this story was lost in BBC's housecleaning/deletion of early WHO master tapes, thus the write-up below is assembled from a lovely CD set featuring complete/surviving audio from the adventure (available
HERE
in the U.S.,
HERE
in the UK), as well as
THIS
reconstruction from Loose Canon.
This story exits companion Vicki Pallister (Maureen O'Brien) and introduces a new companion, Katarina (Adrienne Hill).
Myth Makers
also represents the first DOCTOR WHO filmed subsequent to
the departure of producer Verity Lambert
.
But first...
BLUE PETER BRINGS US THE FIRST NEW DOCTOR WHO OF 2012!!
Thursday May 24 at 5:45pm UK time will bring us the first fresh DOCTOR WHO of 2012, when fabled children's show Blue Peter reveals the most recent winner of the awesome Script-to-Screen competition.
Here's Matt Smith and Karen Gillan's announcement video regarding the wonderful contest, which allows school kids the chance to submit a short concept/script, and...if it's selected by DOCTOR WHO's Powers That Be...see it filmed.
Presumably this minisode will find its way to the Internet shortly after it is transmitted. We'll be sure to embed it for you as soon as possible.
DOCTOR WHO: THE ETERNITY CLOCK ON THE WAY SOONISH!!
There's a nifty new DOCTOR WHO video game on the way for PlayStation 3, PlayStation Vita, and Microsoft Windows.
IGN
has a new look at it.
The previously stated release date for this game was...May 23 (25th?), 2012...i.e. next week. Although, I'm not seeing any reference to this date on Amazon or GameStop, so this may attempt to slide in under the radar. In other words...heads up, stay tuned, and here's a glimpse at the title...
ADDENDUM: ETERNITY CLOCK is being channeled to PS3s and PS Vitas through the PlayStation Network (online), thus explaining confusion about its US release date. Further compounding the mix-up is the existence of packaging art for said game, like
this image accompanying its Wiki entry
. My understanding is that this packaging represents artwork for a very limited physical release of the game in the UK (strangely, Amazon UK doesn't offer a release date for that disc, either). Nonetheless, the game will arrive very soon...very soon...and we'll talk more about it here when it does!
BBC Home Entertainment, Aint It Cool News, and The Alamo Drafthouse Invite You To A Free Screening Of DOCTOR WHO: 'Dragonfire' In Austin!!
Over the last few months, BBC Home Entertainment, Aint It Cool News, and the Alamo Drafthouse have screened the 'classic' DOCTOR WHO stories The Three Doctors and The Daemons here in Austin - at the shiny and amazing new Alamo Drafthouse on Slaughter Lane. The response from attendees has been enormous, and seeing these titles projected via the Alamo's exceptional technical facilities has proven to be both a unique and impressive experience.
The Daemons is newly available on DVD HERE.
Everyone's having so much fun with our screenings that we're very excited to do it again! We hope you'll join us on May 26 at 1pm at the Alamo Drafthouse on Slaughter Lane in Southwest Austin, for a screening of Dragonfire...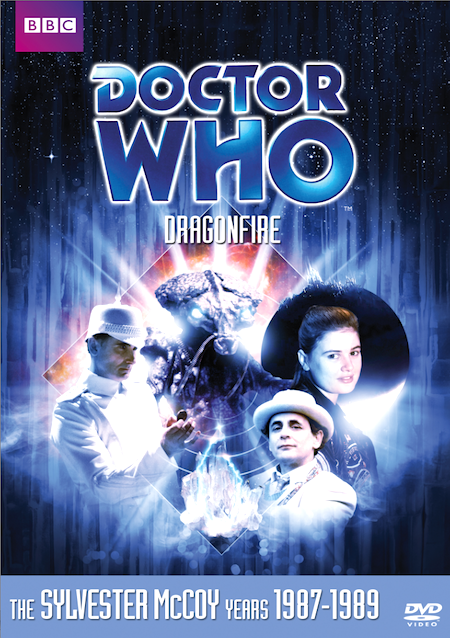 ...a Sylvester McCoy era adventure from 1987 which BBC describes thusly:
At the Iceworld Space Trading Colony on Svartos, the seventh Doctor (Sylvester McCoy) and Mel (Bonnie Langford) unexpectedly encounter an old 'friend.' The penniless and desperate Sabalom Glitz (Tony Selby) has only one option to leave Svartos: find the fabled 'Dragonfire' treasure concealed somewhere in the depths of the planet.
Joined by Ace (Sophie Aldred), a teenage waitress with a love for explosives, the group ventures off to uncover lost riches. Little did they know that Kane (Edward Peel), Iceworld's ruthlessly intimidating overlord, has murder on the mind and will not hesitate to do away with them in order to gain possession of the Dragonfire. Before long the Doctor finds himself playing a deadly game of cat and mouse with Kane's mercenaries, descending through the ice caverns ever closer towards the deadly gaze of the monstrous dragon that lurks below.
As always, there will be prizes - but this time around said prizes will be attached to a much-anticipated, oft-requested COSTUME CONTEST! Given that an integral component in Dragonfire is the exit of one companion and the introduction of a new one, we thought it would fun to award the main prize for this particular contest to the costume best reflecting your favorite companion. Runner up prizes will be award to "Best Doctor" and "Best DOCTOR WHO" T-shirt.
The event is free to the public and general admission - which means first come, first seated/served. However,
T
HESE RSVP MEAL VOUCHERS
will guarantee your admission.
(NOTE: the ticket vouchers had not yet become available when we first posted this link - but they're there now!)
Due to the high level of interest in our previous screenings, I strongly suggest moving quickly to secure your seats if you're hoping to attend.
This should be a great deal of fun, and we're very much looking forward to seeing you there!
The Myth Makers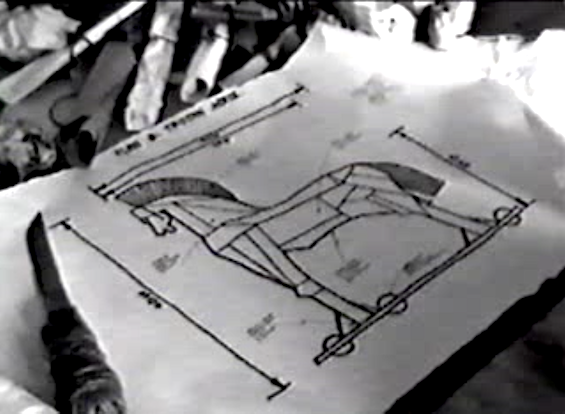 "You shall die when I say so, and not a moment before..." - King Priam (Max Adrian)
The Myth Makers - Part 2: Small Prophet, Quick Return
On the plains of Asia Minor, the TARDIS - carrying the Doctor (William Hartnell), Steven (Peter Purves), and Vicki (Maureen O'Brien) materializes amidst a knock down, drag out battle between Hector and Achilles. Achilles determines that, based on the Doctor's appearance and apparently magical materialization, the Doctor is "Zeus, father of the Gods" - a role the Doctor has no qualms playing. This decision embroils the Doctor and his companions in a years-old conflict between the Grteeks and the Trojans, and will change their lives forever...
The Myth Makers falls under the more 'educational' auspices of early WHO - as 'educational' as any mythologically centric story can be, I suppose. Heavily preoccupied with 'historical'/mythological characters and happenings, and scant on any true sense of narrative drive, scripter Donald Cotton (The Gunfighters - Hartnell, Story #25) imparts an abundance of information here - and that information does form a story, more or less. Alas, on the whole, The Myth Makers feels like a frequently dry data dump when compared to other full-tilt DOCTOR WHO adventures of the era.
This feeling of pervasive dullness is occasionally broken by moments of genuine humor both broad and subtle. One of the story's more amusing movements ranks highly on my list of all time favorite 'hilarious' DOCTOR WHO sequences: in the midst of a heated duel with Trojan Paris (Barrie Ingham), Steven unexpectedly surrenders, resulting in a Python-esque conversation regarding the propriety of doing so.
STEVEN
I yield!
PARIS
(flummoxed)
I beg you pardon?
STEVEN
I yield! I'm your prisoner...
PARIS
(incredulous)
I say...this sort of thing is just not done. I mean, surely you'd rather die than to be taken prisoner...
...and so on. Brilliantly played by all involved. A later sequence, in which companion Vicki remains with Troilus (James Lynn) instead of boarding the departing TARDIS, evokes potent truth as the young traveller attempts to reassure the man for whom she's stayed behind that the upheaval and darkness of their current predicament will pass. That there is something greater ahead. A touching moment, and an moving sequence with which to bid adieu to a longtime, and very charming, companion.
With so much going for it, The Myth Makers ultimately succumbs by the same pitfall which nabbed many WHOs of this early era: tonal uncertainty. The Myth Makers feels like its stumbling about, recklessly struggling to find its vibe and footing. As a result, the expository elements seem at odds with the rather wonderful comedy which is interlaced throughout, which in turn seems at odds with the soap-operatic inter-character relationships and mythological turgidness on which the whole piece is hinged. The Myth Makers has its heart in the right place...it has a number of hearts in a number of right places, actually...but it never manages to beat with just one pulse.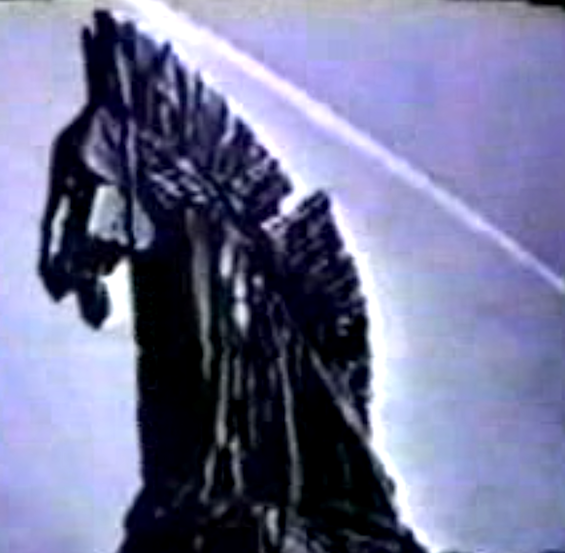 At the end of the day, it's entirely feasible The Myth Makers was never intended to withstand any particular scrutiny at all. The transmitted form of Part 3, pertaining to the fabled Trojan Horse and the Doctor's involvement with its creation, carries the lackluster title Death of a Spy. BUT, it once sported the infinitely more amusing moniker Is There A Doctor In The Horse? Which points to, perhaps, the authors' original intent that we should should ingest the whole with at least a chaser of salt.
Never a complete failure but far from a rousing success, there are some fascinating perspectives here examining how cultures perceive symbols and act on their contexts and prescribed meanings, and it's certainly entirely possible that...in its original broadcast iteration (which we can no longer see)...Myth Makers might've come together fully during it's large-sounding, heated finale - the Greek invasion of Troy via Trojan Horse. Based on the scant material presently available to us, however, the story emerges as an often interesting, sometimes charming, but generally confused near miss.
PREVIOUS DOCBACKS
[SEASON / SERIES SIX DOCBACKS]

"The Impossible Astronaut"

"Day of the Moon"
"The Curse of the Black Spot"

"The Doctor's Wife"

"The Rebel Flesh"

"The Almost People"
"The Doctor, The Widow and the Wardrobe" (2011 Christmas Special)
[RETRO-WHO DOCBACKS - MOST RECENT DOCBACK IS HIGHLIGHTED]
"An Unearthly Child" (Story #1)
"The Daleks" (Story #2)
"The Edge of Destruction" (Story #3)
"Marco Polo" (Story #4)
"The Keys of Marinus" (Story #5)
"The Aztecs" (Story #6)
"The Sensorites" (Story #7)
"The Sensorites" (Story #7 - full DVD release)
"The Reign of Terror" (Story #8)
"Planet of Giants" (Story #9)
"The Dalek Invasion of Earth" (Story #10)
"The Rescue" (Story #11)
"The Romans" (Story #12)
"The Web Planet" (Story #13) / SHERLOCK - "A Scandal in Belgravia" (Story #4)
"The Crusade" (Story #14)
"The Space Museum" (Story #15)
"The Chase" (Story #16)
"The Time Meddler" (Story #17)
"Galaxy 4" (Story #18)
Mission to the Unkonwn (Story #19)
"The Gunfighters" (Story #25)
"The Tomb of the Cybermen" (Story #37)
"The Colony in Space" (Story #58)
"The Daemons" (Story #59)
"Day of the Daleks" (Story #60) + Preview of the DotD Special Edition
"The Three Doctors" (Story #65)
"Carnival of Monsters" (Story #66)
"Invasion of the Dinosaurs" (Story #71) and SHERLOCK: "The Reichenbach Fall" (Story #6)
"The Android Invasion" (Story #83) and SHERLOCK: "The Hounds of Baskerville" (Story #5)
"The Face of Evil" (Story #89)
"The Robots of Death" (Story #90)
"The Talons of Weng-Chiang" (Story #91)
"The Sun Makers" (Story #95)
"Nightmare of Eden" (Story #107)
"The Awakening" (Story #131)
"Frontios" (Story #132)
"The Caves of Androzani" (Story #136)
"Time and the Rani" (Story #144)
"Paradise Towers" (Story #145) + New WHOvian Documentary / Newsbits
"Dragonfire" (Story #147)
"The Happiness Patrol" (Story #149)
DOCTOR WHO: THE COMPLETE SIXTH SERIES
Merrick's Personal Journey With The Doctor (How Merrick Got Hooked On DOCTOR WHO)
DOCTOR WHO Title Sequences & DW At Comic-Con 2011
"The Crash of the Elysium" (Manchester version - interactive DOCTOR WHO adventure)
Why Eccleston Left, Here Comes Caroline Skinner, And Season/Series Six Part 1 on Blu-Ray And DVD

New Trailer For Season/Series Six Part 2
DOCBACK CODE OF CONDUCT
1) a Docback should be about completely open and free discourse regarding all things WHO with, obviously, some variation on subject matter from time to time - the real world intervenes, discussions of other shows are inevitable, etc.)...

2) matters of SPOILAGE should be handled with thoughtful consideration and sensitivity.

Posts containing SPOILERS should clearly state that a SPOILER exists in its topic/headline and should never state the spoiler itself . "** SPOILER ** Regarding Rory" is OK, for example. "** SPOILER ** Battle of Zarathustra" is fine as well. " **SPOILER** Why did everyone die?" Is NOT good.
And, above all...

3) converse, agree, disagree, and question as much as you want - but the freedom to do so is NOT a license to be rude, crass, disrespectful, or uncivilized in any way. Not remaining courteous and civil, as well as TROLLING or undertaking sensational efforts to ignite controversy, will result in banning. Lack of courtesy may receive one (1) warning before a ban is instigated. Obvious Trolling or Spamming will result in summary banning with no warning. One word posts intended to bump-up any Docback's figures on AICN's "Top Talkbacks" sidebar will be considered actionable Spam - they not only complicate efforts to access Docback from mobile devices, but impede readers' abilities to follow or engage in flowing conversation.
In short, it's easy. Be excellent to each other. Now party on...