Greetings! ScoreKeeper here reeling from a heavy dose of end-of-the-week lethargy to deliver a bit of news that is sure to cure what ails you. The major soundtrack labels have been dutifully releasing masterful "definitive" edition soundtracks from the major STAR TREK feature films. While WRATH OF KHAN (1982), THE SEARCH FOR SPOCK (1984), THE VOYAGE HOME (1986), THE FINAL FRONTIER (1989), THE UNDISCOVERED COUNTRY (1991), FIRST CONTACT (1996) and STAR TREK (2009), have all received the royal treatment (twice in the case of THE FINAL FRONTIER), many have wondered aloud, "What about THE MOTION PICTURE?"

STAR TREK fans rejoice! The holiest of grails is on its way at warp speed and should be arriving in a couple of weeks.
This 3-CD set presents the score for the 1979 theatrical release (filling disc 1 and part of disc 2) and also premieres the legendary early "rejected" cues that Goldsmith recorded prior to composing his famous main theme. The 1979 album program (much of which is performed and edited differently as compared to the film) completes disc 2, with disc 3 offering additional alternates (including those heard on the previous Sony expanded release) along with a wealth of bonus material. Among the highlights are a collection of early takes of the "Main Title" (including extensive stage chatter), isolated segments featuring Craig Huxley's famous "blaster beam" and assorted synthesizer excerpts, the domestic CD debut of Bob James' disco cover version of Goldsmith's theme and Shaun Cassidy's vocal version of the love theme, "A Star Beyond Time."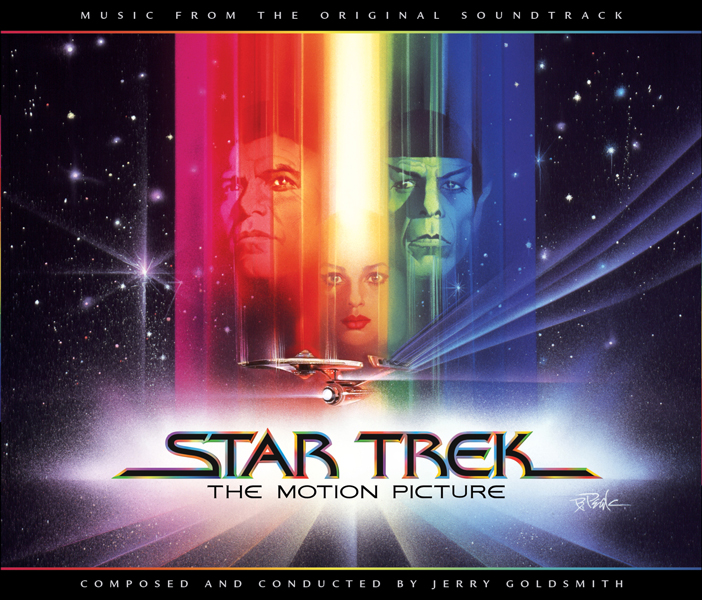 Jerry Goldsmith's STAR TREK: THE MOTION PICTURE (1979) will be released as a 3CD limited edition set (10,000 units) by La-La Land Records on June 5th, 2012. To celebrate this momentous occasion, La-La Land Records is throwing a massive TMP party and everybody is invited!
CREATURE FEATURES AND LA-LA LAND RECORDS
INVITE YOU TO BOLDLY GO…

TO THE
"STAR TREK: THE MOTION PICTURE" SOUNDTRACK CELEBRATION

JUNE 4, 2012, 7:30PM, AT THE ARCLIGHT CINEMAS IN HOLLYWOOD
6360 W. SUNSET BLVD., LOS ANGELES, CA 90028



Join us in celebrating the release of the all-new, deluxe 3-DISC LIMITED EDITION soundtrack release of Jerry Goldsmith's STAR TREK: THE MOTION PICTURE with a one-of-a-kind, multi-media event featuring:

A LANDMARK LIVE PANEL DISCUSSION & PRESENTATION EVENT, including exclusive video and audio clips, a live "BLASTER BEAM" DEMONSTRATION and MORE!

CD SOUNDTRACK SIGNING (Get your copy of the soundtrack at the event, for a special price, before it's official release on June 5th!)

"TMP" PROPS AND COSTUME DISPLAY

A SCREENING OF "STAR TREK: THE MOTION PICTURE – THE DIRECTOR'S EDITON" (DVD source)

Film music writer and author of "The Music of Star Trek" JEFF BOND hosts a live PANEL DISCUSSION/PRESENTATION event that examines one of legendary composer Jerry Goldsmith's most iconic and esteemed works.

PANEL GUESTS SCHEDULED TO ATTEND: Original TMP soundtrack album and TMP re-issue soundtrack producer, and longtime Goldsmith recording engineer BRUCE BOTNICK, TMP synthesizer and beam performer CRAIG HUXLEY, TMP session violinist and renowned composer DAVID NEWMAN, TMP soundtrack re-issue producer and TMP "Director's Edition" restoration supervisor MIKE MATESSINO, TMP director of cinematography RICHARD H. KLINE and other special guests TBA!

This first-ever live event to focus on Goldsmith's masterful TMP score will feature exclusive video and audio clips, as well as a rare, live demonstration by CRAIG HUXLEY of his famed "BLASTER BEAM" instrument, used prominently in TMP's score and sound design.

Get the soundtrack before its general release at the show! STAR TREK: THE MOTION PICTURE (3-CD SET) SOUNDTRACK will be available for purchase at the event for the special price of $30 (cash only).

Then get your CD signed by BRUCE BOTNICK and CRAIG HUXLEY at the event!

After the panel presentation and signing, stay for a SCREENING OF "STAR TREK: THE MOTION PICTURE – THE DIRECTOR'S EDITION." (DVD source)

ADVANCE EVENT TICKETS ARE $17.50 each and are available for purchase NOW at www.creaturefeatures.com

TICKETS will also be available at the door for $20 each.

The soundtrack will be officially released at www.lalalandrecords.com on Tuesday, June 5, 2012.


If you're a STAR TREK fan within several thousand miles of Los Angeles, you may want to book your trip today. This will be awesome!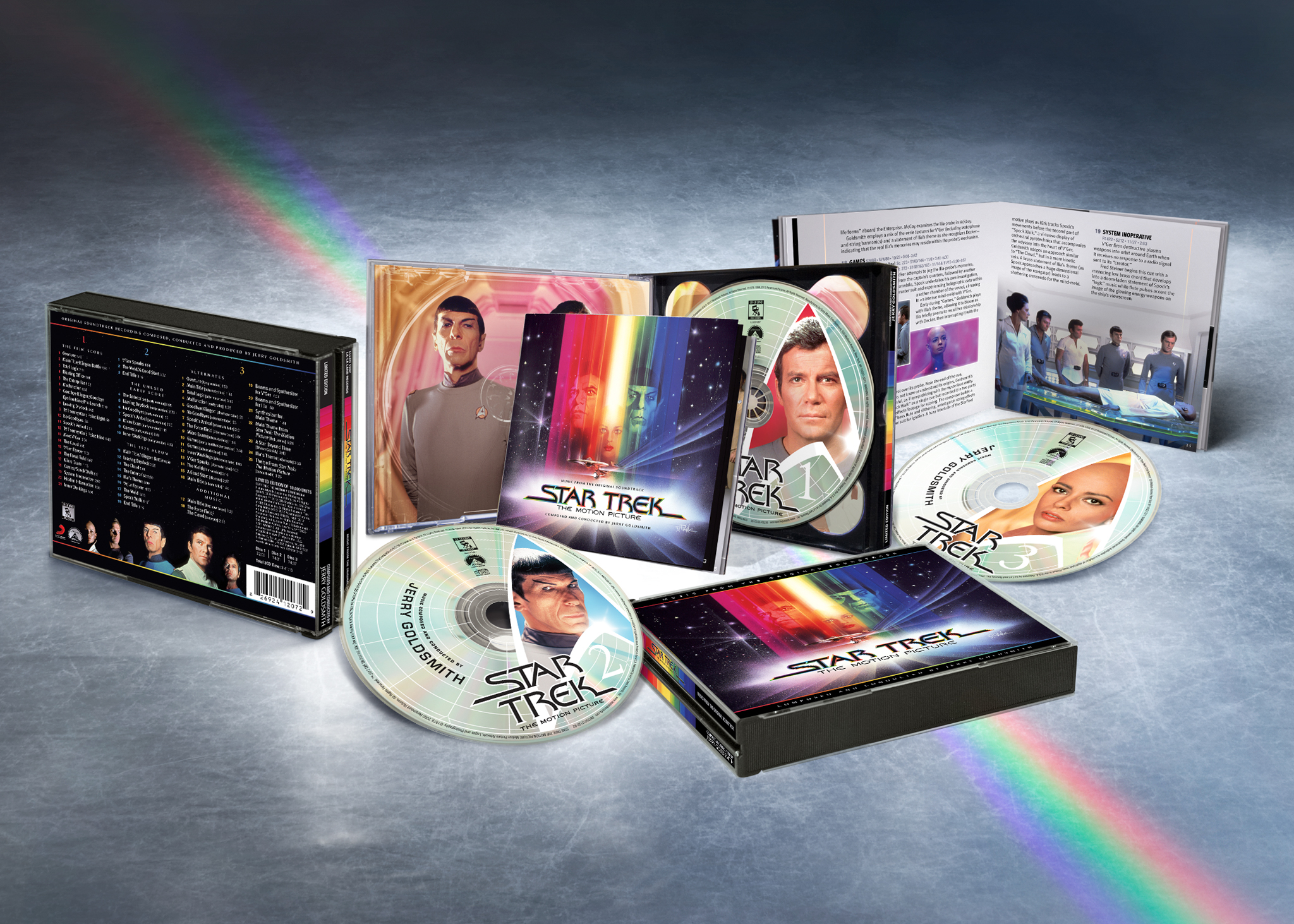 If you're on Twitter look me up...