Ahoy, squirts! Quint here with today's Behind the Scenes Pic!
It's been way too long since I've seen Philip Kaufman's Invasion of the Body Snatchers. I mean, it's only been a couple years, but still way too long. This film sits comfortably next to John Carpenter's The Thing, David Cronenberg's The Fly and Chuck Russell's The Blob as examples of remakes done right.
All the above-listed remakes are of their time, for good or ill depending on your point of view (mine is for the good), just as the originals they remade were of their time. It's hard for me to compare Kaufman's Body Snatchers to Don Siegel's, just as it's hard for me to compare Carpenter's movie with Christian Nyby's original Thing From Another World. Stylistically, tonally and emotionally they're very different movies.
Kaufman cast up his remake with some great people, including Donald Sutherland, Jeff Goldblum, Veronica Cartwright, Leonard Nimoy, Brooke Adams and even nods to the original by giving Don Siegel a cameo and casting Kevin McCarthy in a key role. But it's the tone, sound design and the makeup effects that really capture me with this retelling. I dare say this is the creepiest version of the story that has ever been told.
Today we're looking at a great shot from the making of the movie featuring Nimoy, Goldblum and Kaufman. Thanks to Pat Barnett for the pic! Click to enlargen!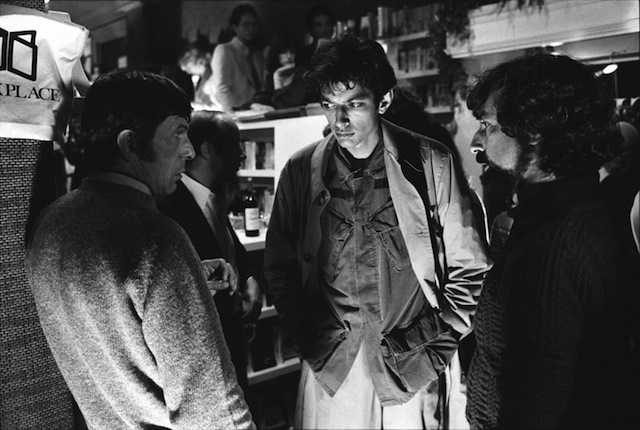 If you have a behind the scenes shot you'd like to submit to this column, you can email me at quint@aintitcool.com.
Tomorrow's pic goes the distance.
-Eric Vespe
"Quint"
quint@aintitcool.com
Follow Me On Twitter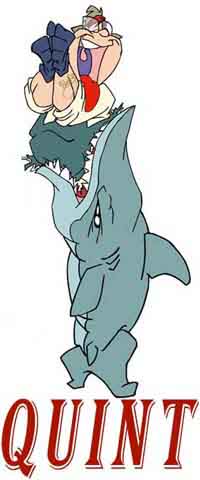 Click here to visit the complete compilation of previous Behind the Scenes images, Page One
(warning: there are some broken links that will be fixed as soon as I can get around to it)
Click here to visit the complete compilation of previous Behind the Scenes images, Page Two