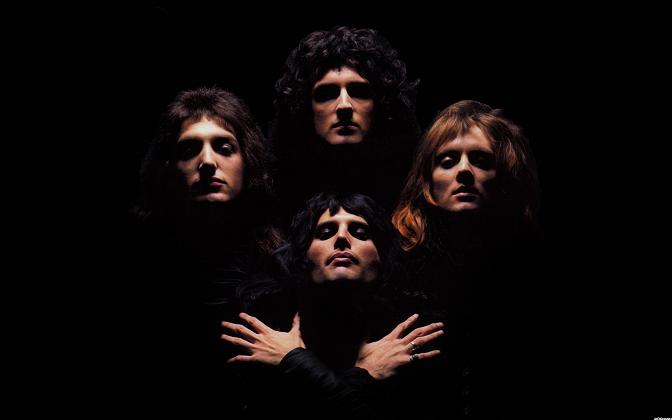 Nordling here.
No, not that Queen. He's already done something along those lines. No, this will be the biopic for the band formed by Brian May, John Deacon, Roger Taylor, and the amazing Freddie Mercury (played as of now by Sacha Baron Cohen). This news according to Variety, as GK Films has cast the net far and wide for directors for the project. Stephen Frears appears to be the frontrunner for the project at this point.
Cohen has not yet been cast as Mercury, but the deal is close. He looks quite a bit like Freddie, in my opinion, and I think he could nail the bombastic, over-the-top power of his performances. Stephen Frears would also be a great choice as director - he's made some great movies over the years, including THE GRIFTERS, THE QUEEN, DANGEROUS LIAISONS and HIGH FIDELITY, and I think he can make this work as well. If Frears can capture those performances and the power of that band. Queen sounds just as amazing today as they did in their heyday.
The biopic's current draft is written by Stephen J. Rivele and Christopher Wilkinson (ALI, NIXON) from an original first draft by THE QUEEN's Peter Morgan. This will cover the years up to their performance in 1985's Live Aid - the later years before Mercury's death from AIDS won''t be the focus of the film's timeline. Queen is one of the greatest bands in rock and roll, and I'm happy to see a movie happen about them.