Ahoy, squirts! Quint here with today's Behind the Scenes Pic!
Mary Poppins, will you marry me? I don't mean Julie Andrews, but Mary Poppins. My first cinematic crush! That's not to say I wouldn't marry Julie Andrews, even today. She's still a classy beauty! Did you see her cursing like a sailor with Colbert recently?!? GILF! Okay, I apologize for the GILF stuff, that was rude and uncalled for.
Anyway, here's a nice shot of Ms. Andrews presumably taken as a make up test for her Step-In-Time sequence on the rooftops. This sequence always creeped me out. I didn't like she made a staircase out of smoke and as a kid I was anxious as Bert, Mary, Jane and Michael climbed up them because I just knew they were going to fall through. I mean, it's smoke!
But they didn't because Mary Poppins is awesome… or as she says, practically perfect in every way. Yes, ma'am, you are.
Thanks to Pat Barnett for the pic! Enjoy!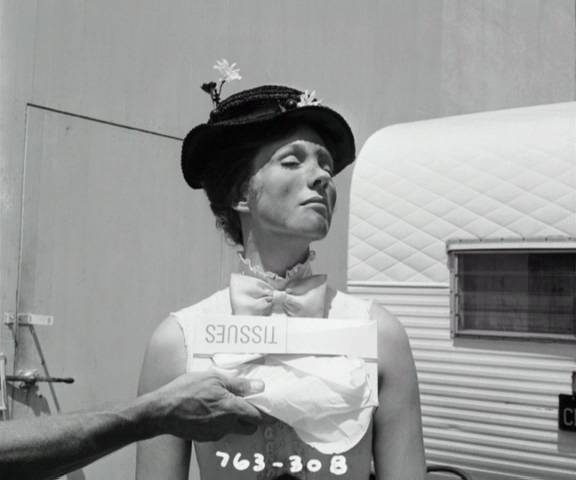 If you have a behind the scenes shot you'd like to submit to this column, you can email me at quint@aintitcool.com.
Tomorrow's pic might just be a pod person.
-Eric Vespe
"Quint"
quint@aintitcool.com
Follow Me On Twitter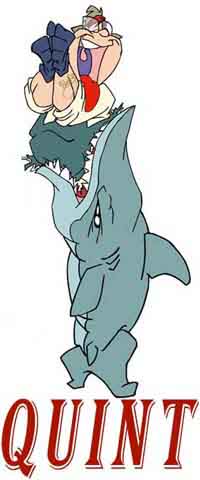 Click here to visit the complete compilation of previous Behind the Scenes images, Page One
(warning: there are some broken links that will be fixed as soon as I can get around to it)
Click here to visit the complete compilation of previous Behind the Scenes images, Page Two