Ahoy, squirts! Quint here with today's Behind the Scenes Pic!
I'm finally back home after along day of travel which means I finally have access to that Crow BTS pic I promised a couple days ago.
And it's a good one, featuring one Mr. Michael Berryman (aka the creepy bald dude from every horror movie made between 1977 and 1993) being made up as the Skull Cowboy, a supernatural character that was to be a sort of guide for Eric Draven until Alex Proyas cut his scenes out of the movie. You can a rough cut of it on YouTube.
The picture features Berryman, Brandon Lee and Proyas (far left) in the make up room. Thanks to Derek Smith for sending it along! Click to enlargen!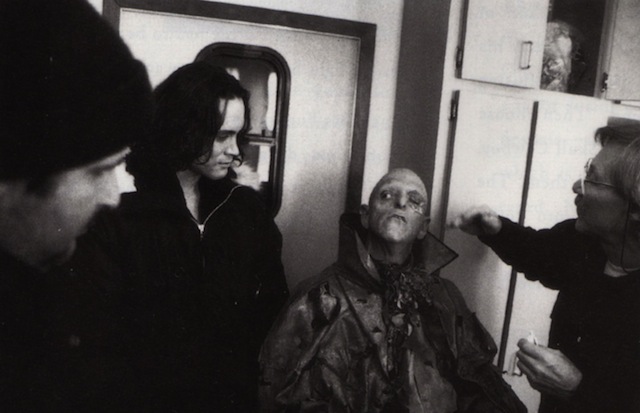 If you have a behind the scenes shot you'd like to submit to this column, you can email me at quint@aintitcool.com.
Tomorrow's pic is appropriate considering the day of the week it's posting.
-Eric Vespe
"Quint"
quint@aintitcool.com
Follow Me On Twitter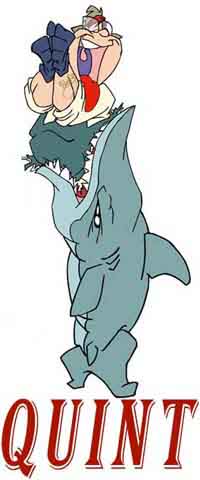 Click here to visit the complete compilation of previous Behind the Scenes images, Page One
(warning: there are some broken links that will be fixed as soon as I can get around to it)
Click here to visit the complete compilation of previous Behind the Scenes images, Page Two