Ahoy, squirts! Quint here with today's Behind the Scenes Pic!
Milos Forman's One Flew Over The Cuckoo's Nest is one of my all-time favorite movies. When I picture Jack Nicholson in my mind's eye RP McMurphy narrowly beats out Jack Torrance. Cuckoo's Nest is frustrating in all the best ways and Nicholson gives the best performance of his career in this film. He injects Mac with a huge amount of life, which builds to one of the first endings I ever saw that genuinely knocked me for an emotional loop.
Forman cast the film perfectly, starting with Nicholson and everybody else in the nuthouse. It's no surprise that most of the faces in the film went on to bigger things, including Christopher Lloyd, Danny DeVito and Brad Dourif (reprising the role of Billy from the stage version). But there's a special bit of casting in the form of Louise Fletcher as Nurse Ratched. They made this uptight lady a villain worse than any Disney witch or Sith lord.
It's an amazing film and I hope you enjoy today's picture from the set, courtesy once again of Mr. Pat Barnett! Click to enlargen!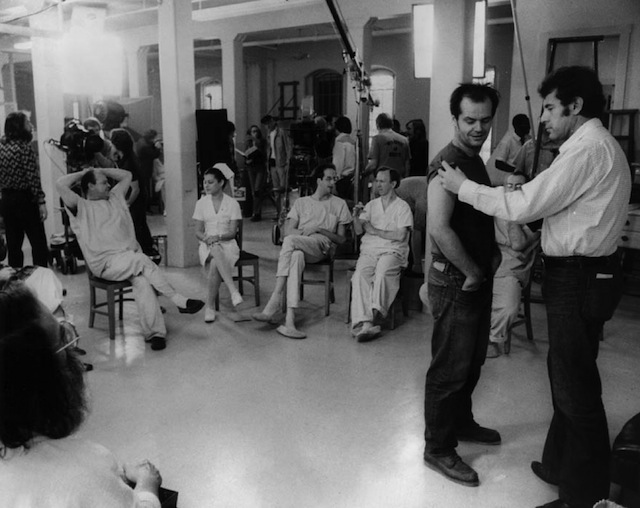 If you have a behind the scenes shot you'd like to submit to this column, you can email me at quint@aintitcool.com.
Tomorrow's pic didn't come here to talk about button mushrooms and birds.
-Eric Vespe
"Quint"
quint@aintitcool.com
Follow Me On Twitter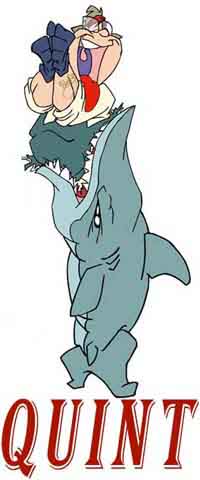 Click here to visit the complete compilation of previous Behind the Scenes images, Page One
(warning: there are some broken links that will be fixed as soon as I can get around to it)
Click here to visit the complete compilation of previous Behind the Scenes images, Page Two