Beaks here...
Thanks to the folks at Lionsgate, Ain't It Cool News is proud to present your first official look at the Sylvester Stallone/Barney Ross character poster for THE EXPENDABLES 2. Behold!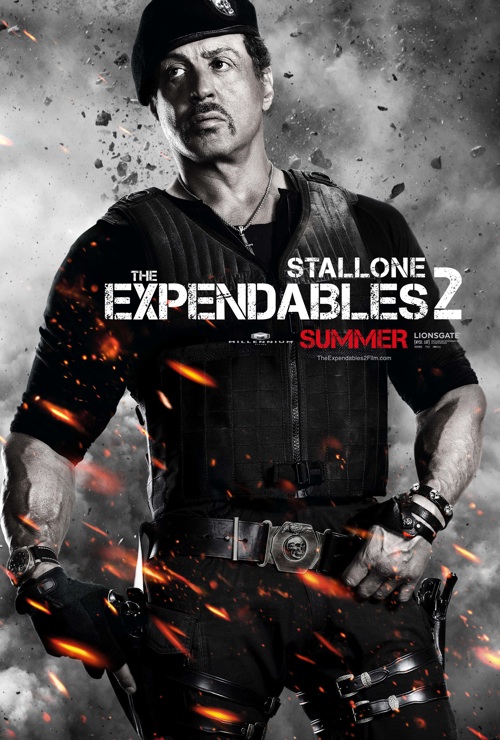 For a look at the eleven other posters, here's where you need to go (adding the links as I get them):
If someone wants to make a thirteenth featuring Paulie's robot, I'm not going to stop you.
There's been nothing but positive buzz coming out of CinemaCon regarding the new EXPENDABLES 2 trailer. Hopefully that'll be online soon.
As you well know, THE EXPENDABLES 2 opens theatrically on August 17th, 2012. For more, visit the film's official site and Facebook page.