Merrick here...
Supermodels. James Bond screws 'em, flirts with 'em, and sometimes shoots them. Michael Bay objectifies them and sometimes tries to 'splode them. So how will the inimitable George Miller incorporate supermodel Abbey Lee Kershaw...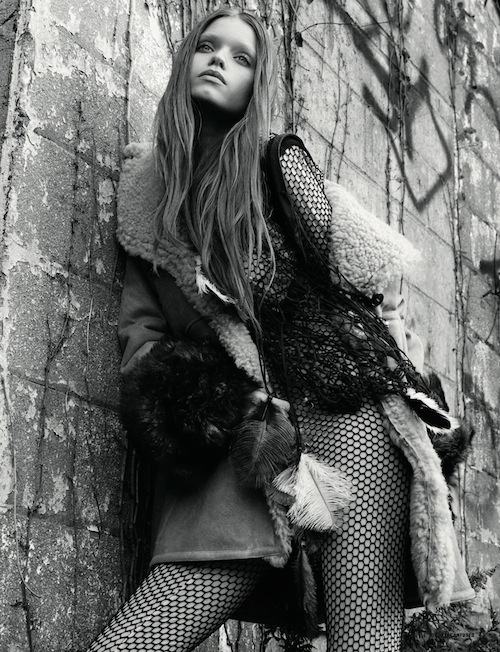 ...into his soon-to-shoot MAD MAX: FURY ROAD, starring Tom Hardy as titular hero Max Rockatansky?
Per THIS piece over at the Telegraph...
A well-placed film source said: "Obviously it's set in a post-apocalyptic world, and women, especially beautiful women, are scarce, so men have been locking them up in cages. Abbey is one of them. She's perfect."
Paraphrasing: "she's perfect to lock up in a cage." Wow. Nice.
Telegraph also indicates that Kershaw may actually be replacing the previously announced Theresa Palmer in the film...although HER role may have been the part filled by Charlize Theron. We'll clear up this confusion as we learn more...
--- follow Merrick on Twitter ! ---