@@@ AICN COMICS PODCAST @@@
Ambush Bug here. The below hour-plus long conversation took place between myself and my fellow @$$holes Matt Adler, Optimous Douche, and our host Johnny Destructo of PoptardsGo.com as we talked about THE SECRET SERVICE #1, SAGA #2, IRON MUSLIM #1, UNCANNY X-MEN #10, THE SHADOW #1, THE JUNGLE BOOK #2, JOURNEY INTO MYSTERY #636, and of course, more general jack@$$$ery!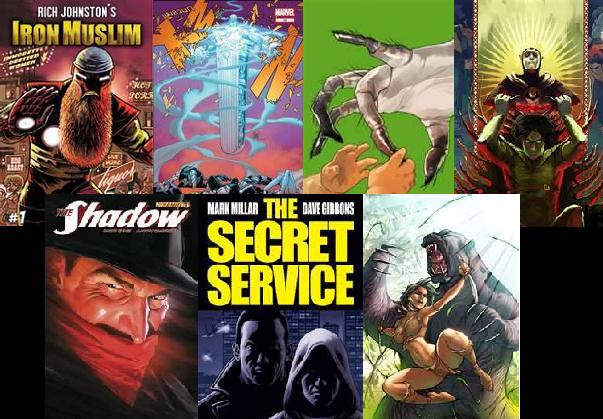 Looks for more of the Holes rambling about comics on Poptards and in future AICN COMICS columns!