Ahoy, squirts! Quint here with today's Behind the Scenes Pic!
Did you know that Stanley Kubrick's Dr. Strangelove originally ended with a pie fight? Sure you did! You're all good geeks. The original ending has long been discussed by Kubrick geeks, but not much has come out from the filming of this silly ending in which the war room literally erupts into a food fight.
Kubrick called the original ending "a disaster of Homeric proportions," but damned if I don't want to see it… just like I want to see that original tag on the end of The Shining that some New Yorkers almost got to see.
While I don't have the full scene to share, I do have a couple nice images from the filming of this scene, featuring Stan the Man preparing to launch a creamy missile (that sounded dirty, forget I said that) and George C. Scott laughing at the absurdity of it all! Enjoy!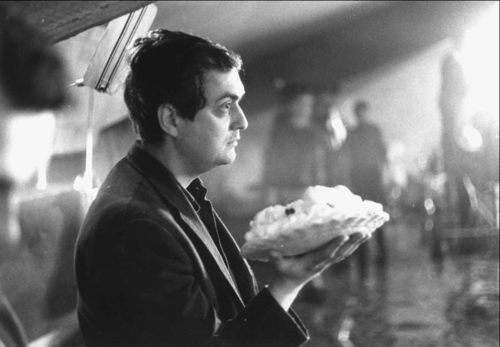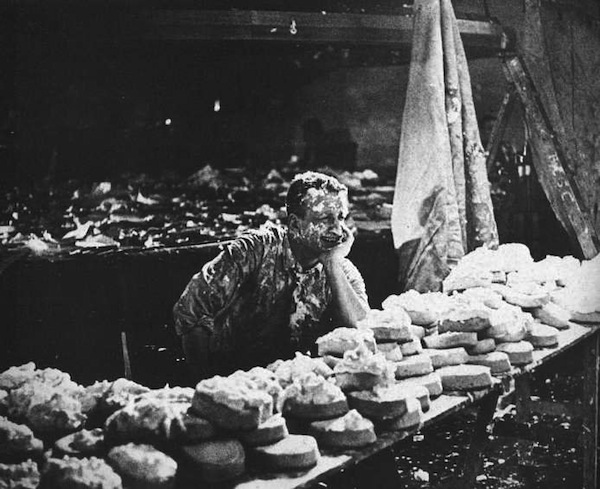 If you have a behind the scenes shot you'd like to submit to this column, you can email me at quint@aintitcool.com.
Tomorrow's pic is not Roger!
-Eric Vespe
"Quint"
quint@aintitcool.com
Follow Me On Twitter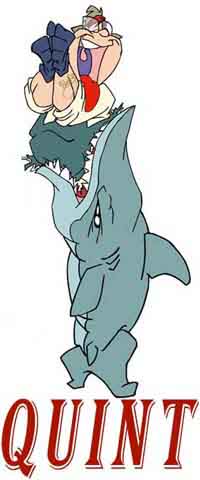 Click here to visit the complete compilation of previous Behind the Scenes images, Page One
(warning: there are some broken links that will be fixed as soon as I can get around to it)
Click here to visit the complete compilation of previous Behind the Scenes images, Page Two