The Kidd here...
Yesterday, we got our first glimpse at the Spanish teaser poster for Quentin Tarantino's coming "Southern," DJANGO UNCHAINED, which will find its way into our stockings for Christmas Day. Today, I've got it for you in English.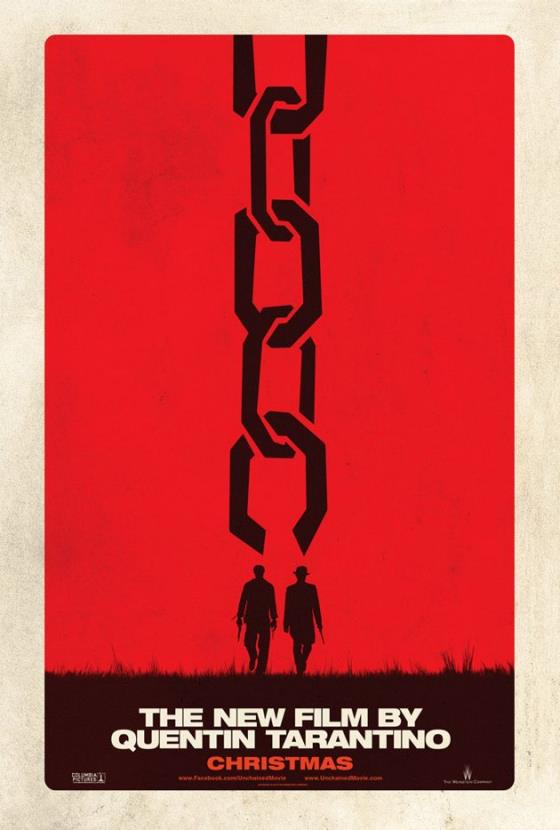 Nothing's changed, but what strikes me the most is the lack of title on the one sheet. After INGLOURIOUS BASTERDS, does Tarantino have the name to bring in the general public? We already know it's enough to put our asses in the seats, but what about that guy over there? Is he coming to see "the new film by Quentin Tarantino"? God, I hope so. It'll make his life better, I'm sure.
In addition, the official site has been launched for the film. There's not much there yet, outside of the above imagery, but it just means that we're one step closer to seeing what QT has in store for us come December.
-Billy Donnelly
"The Infamous Billy The Kidd"
Follow me on Twitter.