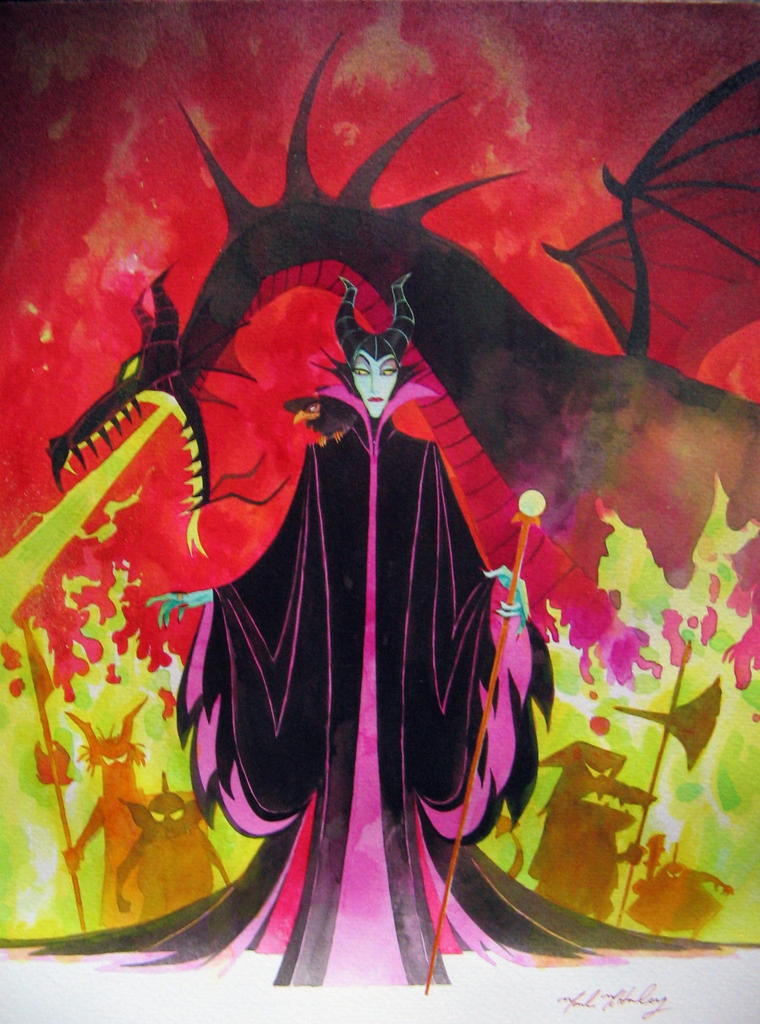 Hey folks, Harry here... Disney announced today that the production designer, Robert Stromberg... the man behind much of the look of AVATAR, Burton's ALICE IN WONDERLAND and Raimi's upcoming OZ THE GREAT AND POWERFUL, is going to make his directorial debut with Angelina Jolie as the great Disney villian, MALEFICENT.
I love the Maleficent character as executed and designed in the classic Walt Disney animated SLEEPING BEAUTY - easily one of my favorite Disney films. I can see Angelina knocking this out of the park. This is being written by Linda Woolverton whose credits span BEAUTY AND THE BEAST, THE LION KING and Burton's ALICE IN WONDERLAND.
Disney says we'll see this on March 14th, 2014 and I have to say... I'd just kill to see Angelina in the classic Maleficent style costume and makeup. Her cheekbones are kind of perfect for this. So when do you think Disney will announce that this will be shot in 3D, you know they're going to.