Merrick here...
...with a quick look at some media from Albert Pyun's ROAD TO HELL - something of an homage to the Walter Hill directed, Joel Silver produced, Michael Pare starring STREETS OF FIRE from back in 1984.
Here's the trailer...
...and a one sheet to go with it.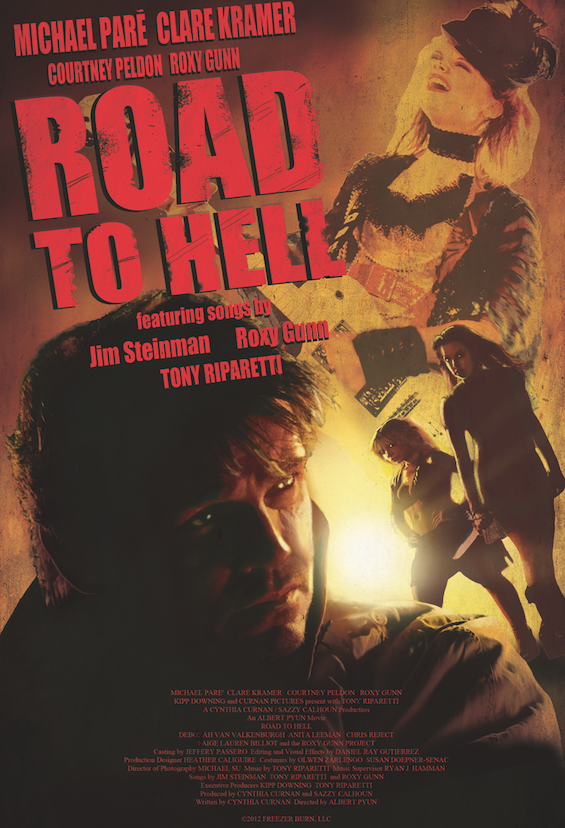 BELOW: an embed of Roxy Gunn's performance of Jim Steinman's "Nowhere Fast," immortalized by Fire, Inc. in Hill's progenitor "rock and roll fable."
All I know is: this has hot chicks making out and Jim Steinman music, which signify an excellent start as far as I'm concerned. We'll have more on ROAD TO HELL as release dates and whatnot are finalized.
--- follow Merrick on Twitter ! ---