Ahoy, squirts! Quint here with today's Behind the Scenes Pic!
I owe much to my early exposure to Stand By Me. Much to my mom's chagrin, I owe some of my more colorful phrases (crazier than a shithouse rat jumps immediately to mind), but I also owe my love for coming of age films to this flick as well. Not that there was a shortage of coming of age films in the '80s, but Stand By Me in particular stands at the top of the pile for me.
Now I'm a sucker for the genre. Stand By Me is the definition of lightning in a bottle; a perfectly cast drama from the genuinely threatening bad guy Kiefer Sutherland to adult Gordie's narration from Richard Dreyfuss and everybody in-between. The film features career best performances from each kid (I might give River Phoenix Mosquito Coast or My Own Private Idaho) and is an impeccable adaptation of Stephen King's novella The Body.
But you guys know all that already. Stand By Me's great, yadda-yadda-yadda. Here's today's pic, which features all four kids hanging out. Literally. (Psst, Wil Wheaton wrote a piece about this photo which you can read here)
Thanks to "Tom Joad's Ghost" for sending this one along!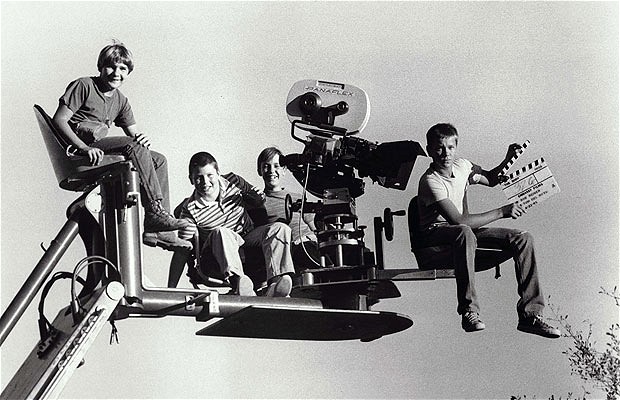 If you have a behind the scenes shot you'd like to submit to this column, you can email me at quint@aintitcool.com.
Since I wasn't sure if Howard Berger was in that Night of the Creeps pic from earlier this week, I'm going to guarantee that he's in tomorrow's BTS pic.
-Eric Vespe
"Quint"
quint@aintitcool.com
Follow Me On Twitter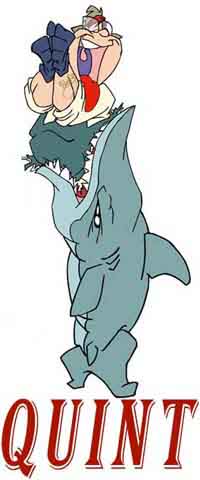 Click here to visit the complete compilation of previous Behind the Scenes images, Page One
(warning: there are some broken links that will be fixed as soon as I can get around to it)
Click here to visit the complete compilation of previous Behind the Scenes images, Page Two