Merrick here...
Via TrendsInternational and Coming Soon, here's a new image of The Lizard (played by Rhys Ifans) from this Summers' AMAZING SPIDER-MAN.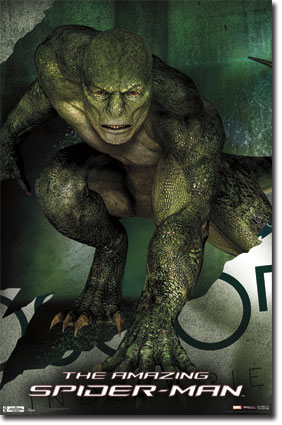 This design has be all bunged up. On the one hand, it looks like a lizard man, and what the hell else is a lizard man supposed to look like? On the other hand, the execution here doesn't seem all that interesting. A little too much like Jerry from ENEMY MINE, a little too...well...'man in suit' for my taste. Looks like a quickie challenge project for SyFy Channel's FACE/OFF (a show I really enjoy, by the way). What do you think?
We'll se how this translates to screen when THE AMAZING SPIDER-MAN opens in the U.S. on July 3.
--- follow Merrick on Twitter! ---