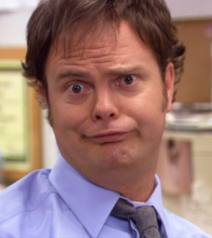 We're less than two months from NBC's May 14 upfront, the event at which the network's fall schedule is revealed, and negotiations have stalled between NBC Universal and key "Office" cast members John Krasinski, Jenna Fischer, Ed Helms and B.J. Novak, according to Deadline Hollywood.
In addition, longtime showrunner Paul Lieberstein just revealed he will not continue with "The Office" after this season, preferring to concentrate on "The Farm," a potential Schrute-centric spin-off starring Rainn Wilson.
Krasinski ("Big Miracle"), Fischer ("Hall Pass"), Helms ("Jeff, Who Lives At Home") and Novak ("The Dictator") all have busy big-screen careers and may be rather less excited about an "Office" no longer run by Lieberstein.
James Spader will not be back next season as new boss Robert California. Mindy Kaling, who plays Kelly Kapoor, is starring in a pilot she wrote for Fox. If that goes to series, her days at "The Office" will end as well.
Most importantly, there's the question of whether NBC wants to pay a lot of big actor salaries for a series that has taken a steep plunge in the ratings since the departure of Steve Carell a year ago.
During Carell's final season, the "Office" ratings for adults 18-49 looked like this (the 4.4 is the 7th season premiere; the 3.9 is the 7th season finale):
3.9 3.3 3.5 4.2 3.3 - 4.0 3.4 3.2 3.3 3.5 3.7 4.0 4.5 3.7 3.7 3.8 3.6 3.8 4.0 3.4 3.8 3.5 3.7 4.4
The current season looks like this (the 3.9 is the 8th season premiere; the 2.4 is last week's installment):
- 2.4 2.6 2.5 2.6 2.3 2.5 2.8 3.0 2.9 2.9 2.9 2.9 3.0 3.2 2.9 3.3 3.2 3.5 3.9
On the other hand, "Smash" (renewed today for a second season) hit a series low of 2.2 this week, so the "The Office" is still arguably NBC's top-rated scripted show in primetime.
(We have to say "primetime" because "Saturday Night Live" now appears to be NBC's biggest scripted show. Its Jonah Hill episode hit a 2.6 in adults 18-49; its Lindsay Lohan episode hit a 2.9; its Charles Barkley episode hit a 4.1.)
If "The Farm" goes to series (I'd be shocked if it didn't), NBC hopes to launch it in about 10 months. Because NBC probably wants to keep some version of "The Office" around to facilitate that launch, could we be seeing a ninth and final season of "The Office" starring Catherine Tate, Craig Robinson, Kathy Bates (whose "Harry's Law" will certainly be cancelled), and (until next January) Rainn Wilson?
The final five 8th-season episodes of "The Office" will begin airing April 19.
Find Deadline's story on the matter here.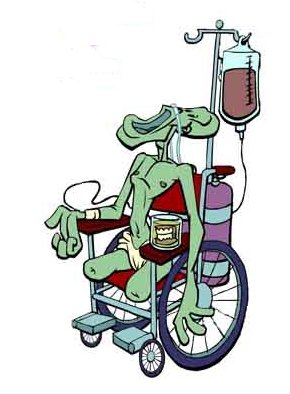 Tarantino's Favorite Movie Of The Last Two Decades!! On Blu-ray Now!!