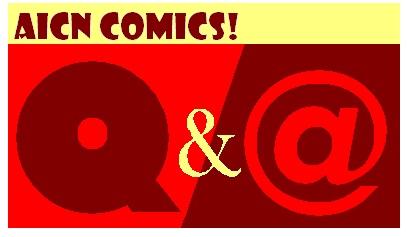 @@@ What the &#$% is AICN COMICS Q&@? @@@
---
Q's by Ambush Bug!

@'s by BEFORE WATCHMEN Writer
Len Wein!!!
Ambush Bug here with another AICN COMICS Q&@. So you read the JMS interview and you're hungry for more Watchmen? Well, I've got more Watchmen for you! I had a chance to have another one of the BEFORE WATCHMEN writers, Len Wein, who worked with Alan Moore and Dave Gibbons on the original miniseries, answer some questions about his contribution to the event—two stories: the OZYMANDIAS miniseries and THE CURSE OF THE CRIMSON CORSAIR bonus story which runs throughout the entire series of miniseries. Here's what Mr. Wein had to say…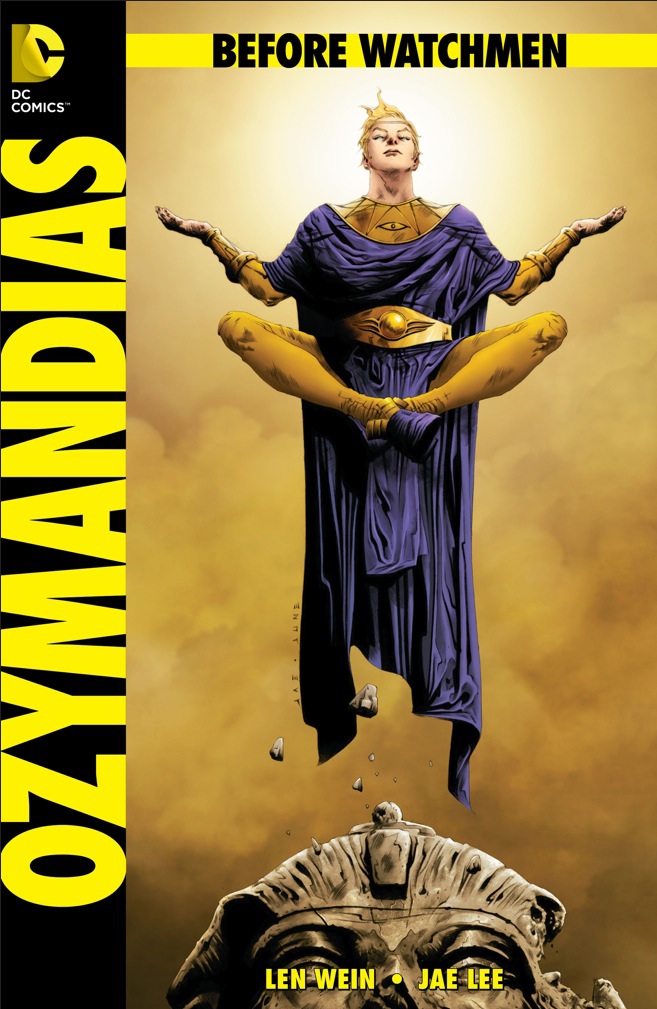 AMBUSH BUG (BUG): How did DC approach you with the idea for BEFORE WATCHMEN? Or did you approach them?
LEN WEIN (LW): They snuck up behind me when I wasn't looking. No, actually, Dan DiDio approached at some Con last year (I forget which one) and told me what DC was planning and asked if I'd be interested in being involved. I, of course, was.
BUG: You're doing the OZYMANDIAS and CURSE OF THE CRIMSON CORSAIR parts of this event; can you tell me how you approached these two very different angles of the Watchmen story?
LW: In very different manners and styles, of course. The Ozymandias story forms what will become the spine of the original Watchmen book, while the Crimson Corsair is a horror story from one of the other pirate books DC published in this alternate universe during the late '60s. Also, the Crimson Corsair story will be presented predominantly in two page segments in every one of the before Watchmen books, thus forcing me to design a story that has a cliffhanger ending of sorts every two pages. And that, trust me, ain't easy.
BUG: Does it help in writing these characters that you played a part in the original miniseries?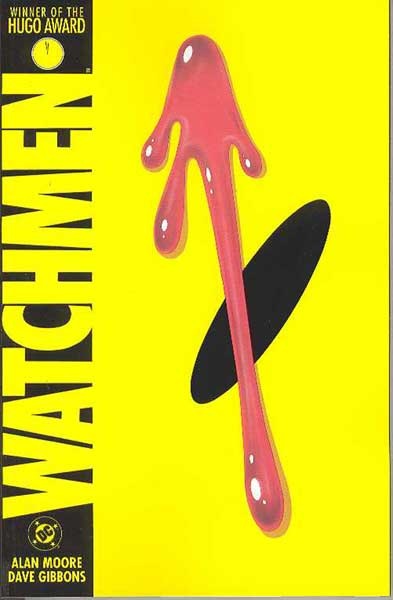 LW: Absolutely. It's sort of like coming home again and revisiting old friends.
BUG: What do you say to folks who think the Watchmen Universe shouldn't be touched and that it is perfect as is?
LW: Pretty much the same thing the late, great mystery novelist James M. Cain replied when asks what he thought of what Hollywood had done to his novels like DOUBLE INDENMITY and THE POSTMAN ALWAYS RINGS TWICE when they were made into movies. Cain gestured to a bookshelf behind him and said "Hollywood did nothing to my books. They're right there on the shelf behind me exactly as I wrote them." Those uninterested in what we are doing will not likely be dissuaded; everyone else is gonna have a grand time with these books.
BUG: Can folks who haven't read the WATCHMEN enjoy this series, or would it be a good idea to check out the series before reading?
LW: Absolutely these books can be read on their own, but reading the original graphic novel will add all sorts of layers to what you're reading.
BUG: Ozymandias is such a weaselly character. What's your miniseries with him going to be about?
LW: Well, I could tell you but then, of course, I'd have to kill you. I'm afraid you'll just have to wait until the series premieres to find out.
BUG: Were you in contact at all with Alan Moore or Dave Gibbons while putting these stories together?
LW: Not at all, unfortunately. Dave wished us the best with what we're doing, while Alan...well, you know.
BUG: How do you feel THE TALES OF THE BLACK FREIGHTER fit into the Watchmen storyline and how does THE CURSE OF THE CRIMSON CORSAIR relate?
LW: The BLACK FREIGHTER story served as both parallel and counterpoint to the original WATCHMEN series. The CRIMSON CORSAIR story pretty much stands on its own, while reflecting elements of the other stories.
BUG: In your opinion, what worked and what didn't work with the WATCHMEN movie?
LW: There are spectacular moments in the film, but sometimes I felt it hewed too closely to the book to make for a good film. I also thought the fight scenes were a trifle more brutal than they needed to be.
BUG: What steps are you making to ensure that the mistakes made in the film aren't made in this revisit to the WATCHMEN Universe?
LW: By doing the best work I'm humanly capable of doing, of course.
BUG: Other than your own, which is the BEFORE WATCHMEN series you're looking forward to reading the most?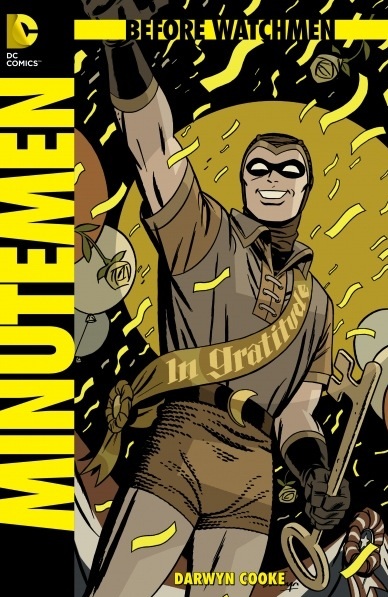 LW: To be honest, from what I've seen, I'm looking forward to all of them. But, as a big fan of the old '40s comics like ALL-STAR COMICS, I'm really excited to read the MINUTEMEN.
BUG: Last chance: why should folks check out OZYMANDIAS and the rest of the BEFORE WATCHMEN miniseries?
LW: Because, otherwise, they're going to be missing some of the most extraordinary comics work of this or any other year. As an old friend and mentor of mine used to like to say, "'Nuff Said!"
BUG: Thanks so much for taking the time to talk about BEFORE WATCHMEN.
LW: Thank you.
BUG: I can't wait to check out all of the books including Wein's OZYMANDIAS and THE CURSE OF THE CRIMSON CORSAIR bonus story when they hit the stands in June!!!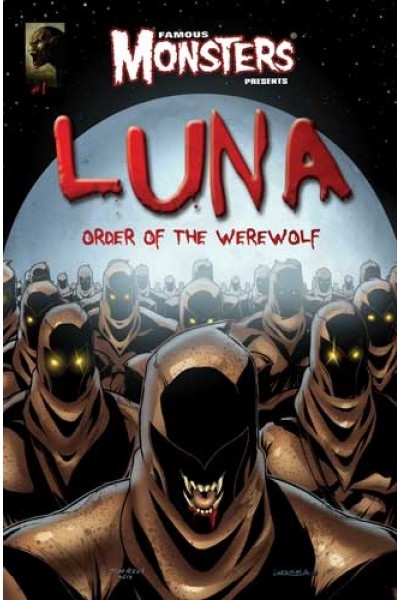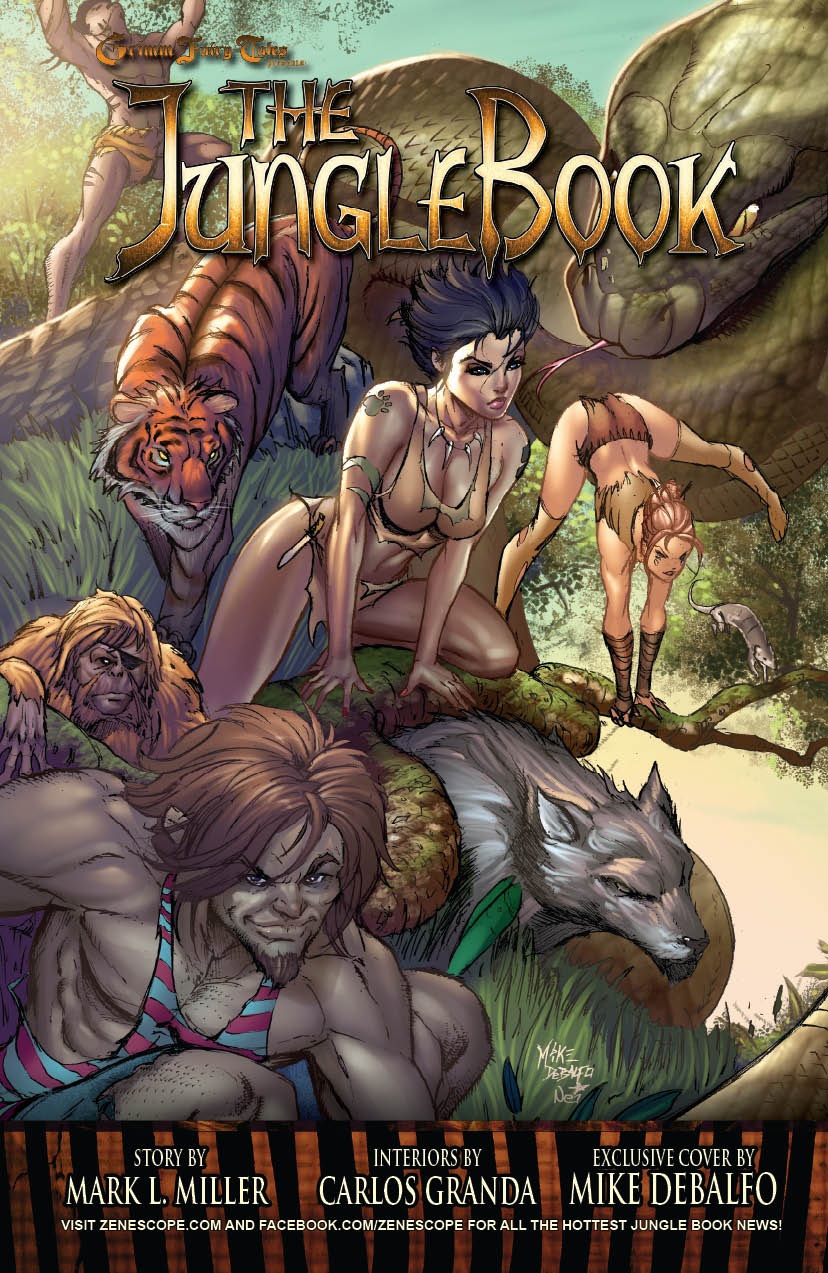 Ambush Bug is Mark L. Miller, original @$$Hole/wordslinger/reviewer/co-editor of AICN Comics for over ten years. He has written comics such as MUSCLES & FIGHTS, MUSCLES & FRIGHTS, VINCENT PRICE PRESENTS TINGLERS & WITCHFINDER GENERAL, THE DEATHSPORT GAMES, WONDERLAND ANNUAL 2010 & NANNY & HANK (soon to be made into a feature film from Uptown 6 Films). He is also a regular writer for FAMOUS MONSTERS OF FILMLAND & has co-written their first ever comic book LUNA: ORDER OF THE WEREWOLF (to be released in October 2012 as an 100-pg original graphic novel). Mark has just announced his new comic book miniseries GRIMM FAIRY TALES PRESENTS THE JUNGLE BOOK from Zenescope Entertainment to be released in March 2012.
---
Editing, compiling, imaging, coding, logos & cat-wrangling by Ambush Bug
Proofs, co-edits & common sense provided by Sleazy G
Check out AICN COMICS on Facebook and Comixpedia.org!