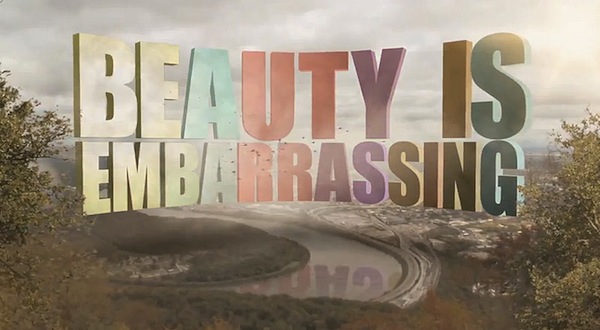 Ahoy, squirts! Quint here. When I first combed through the SXSW schedule I overlooked Beauty is Embarrassing. The title didn't grab me and I typically make my first schedule pass by looking for midnights and narrative features and whatever docs happen to jump out at me.
But I do make sure to do multiple passes at my schedule and scan every movie playing at the fests I'm attending and it was that process that put Beauty is Embarrassing on my radar this year. Know why? Because I saw the words "Pee-Wee's Playhouse."
Wayne White is an artist who has had a wide and varied career, ranging from painting to sculpting and everything in-between. Some of that in-between includes his work designing Pee-Wee's Playhouse, building a great majority of the puppets used on the show and voicing Dirty Dog, one of the flowers that introduce the King of Cartoons and Randy, the ginger delinquent puppet.
There's a lot more to Mr. White's work than the Playhouse, but that was the in for me and I'm so glad I saw the film. It's one of those really easy to watch docs that shows real heart while covering a fun, eccentric character. In short, it's a damn fun time getting to know Wayne White, his family and friends.
Early on in the doc Matt Groening describes White as a combination of Zach Galifianakis and the Unibomber and that's not wholly inaccurate. He's a wild man, uber-creative with that manic energy present in most brilliant artists. His wit is quick, his sense of humor sharp and his enthusiasm for life apparent in every puppet he builds, every thrift store painting he retrofits for his own unique art and every story he tells to the documentarians.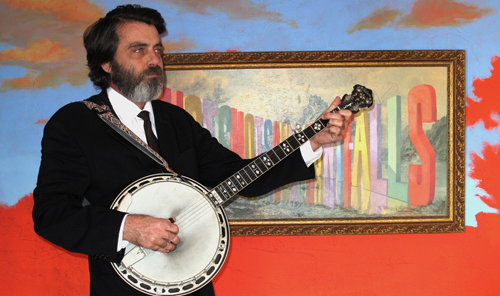 That's kind of important when your documentary is focused on a single subject. That subject better damn well be interesting and White is interesting enough to fill a dozen documentaries.
The glimpses into his family life are fascinating, watching him practice his art is very cool, but when the film gets to the Pee-Wee's Playhouse section it's just pure magic. There is rare footage of White goofing off with his partners in crime, putting on dirty puppet shows during their downtime in glimpses that are both amazing and frustratingly short. I'd love to see some of these cheap puppet theater pieces in all their glory!
Bottom line, the documentary is great, a truly entertaining examination of the power of art and how being true to your passions can have a noticeable impact on the world.
SXSWers, this is a must catch that's flying way under the radar this year and the rest of you, you'll get to see it, I'm sure. Somebody will snap this one up and release it. It's just too funny not to.
-Eric Vespe
"Quint"
quint@aintitcool.com
Follow Me On Twitter