Hey folks, Harry here... Today I got to go check out the new MONDO Gallery at 4115 Guadelupe St here in Austin, Texas. I attended - as did most of AICN's staff, as did much of the visiting film press that just had to be a part of this latest jewel in the crown of geek cool that is Austin. Here's what you missed if you didn't attend...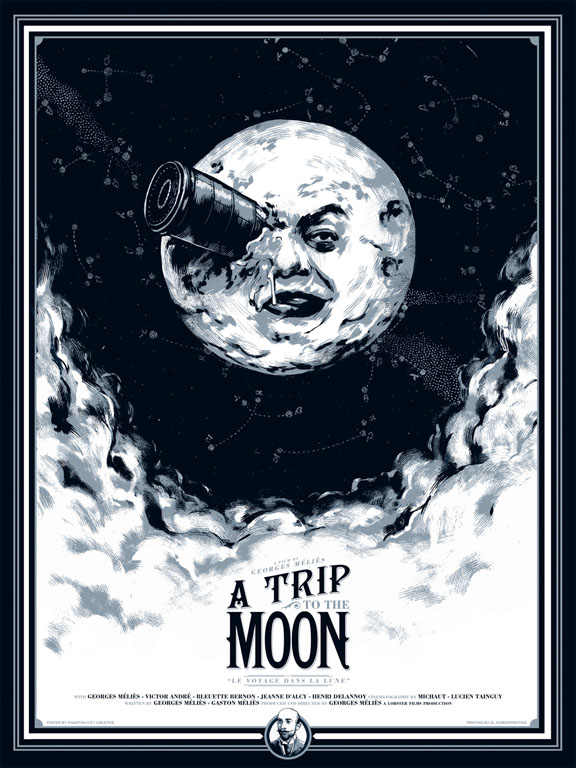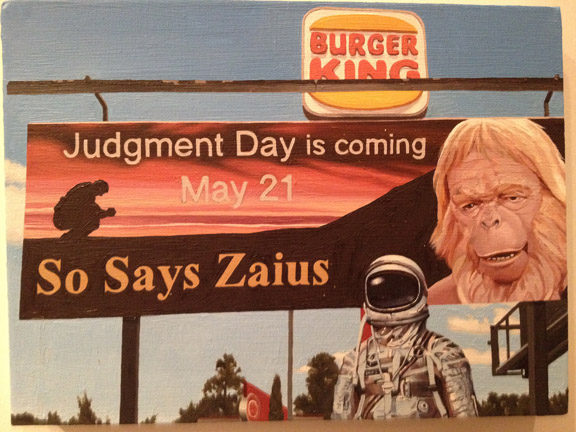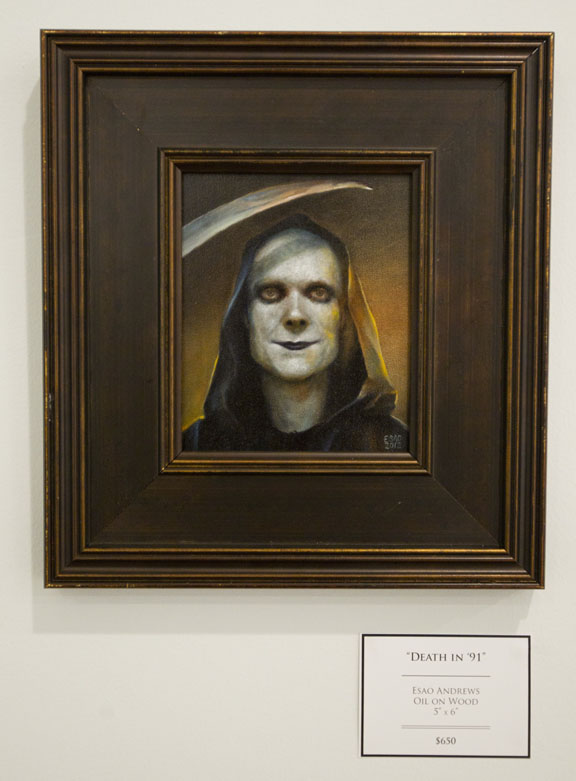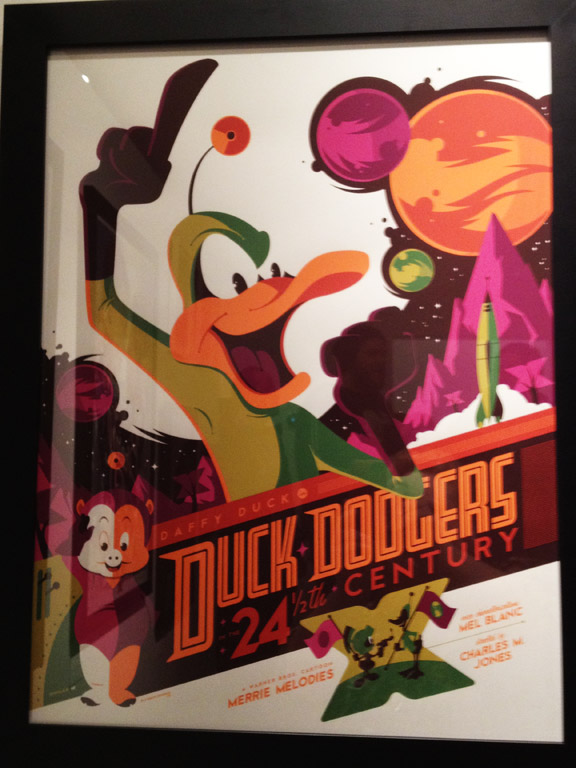 C'mon GREAT PIGGY BANK ROBBERY!!!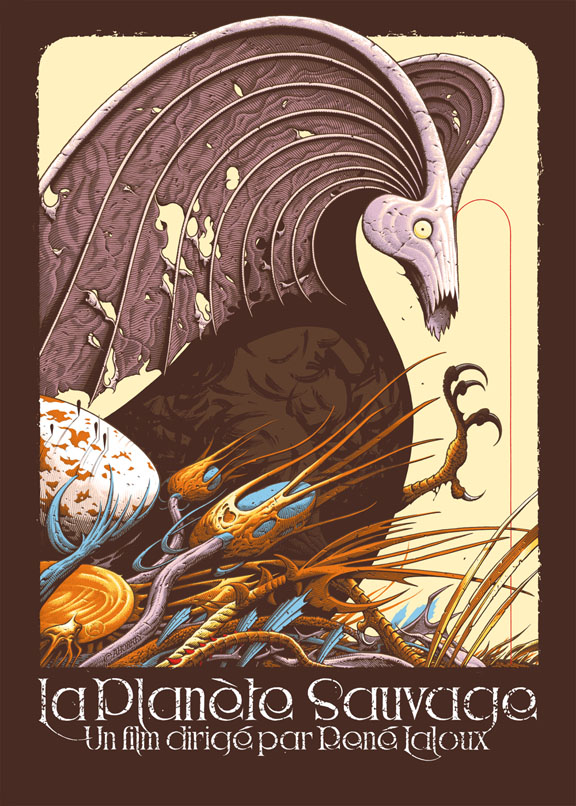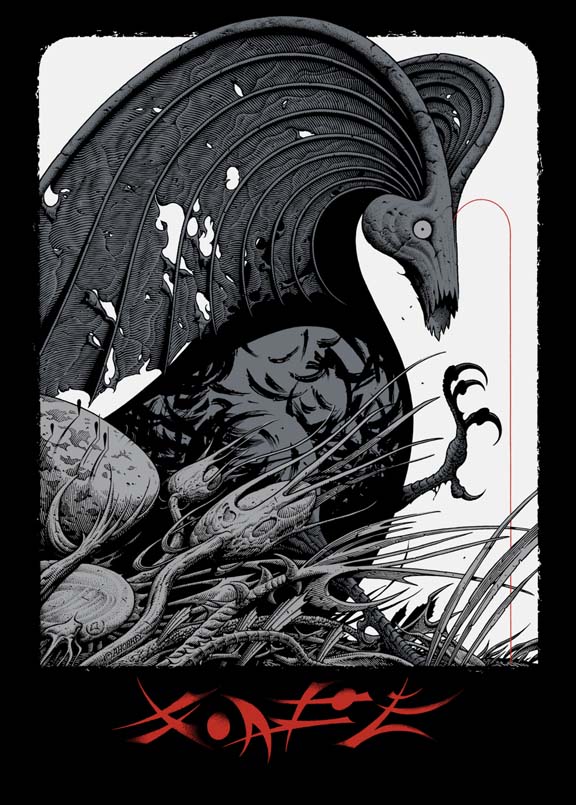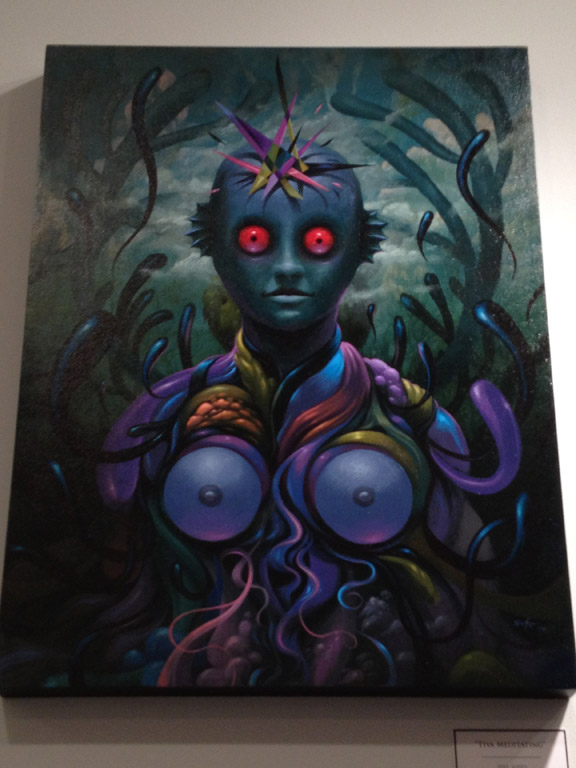 Loved this painting!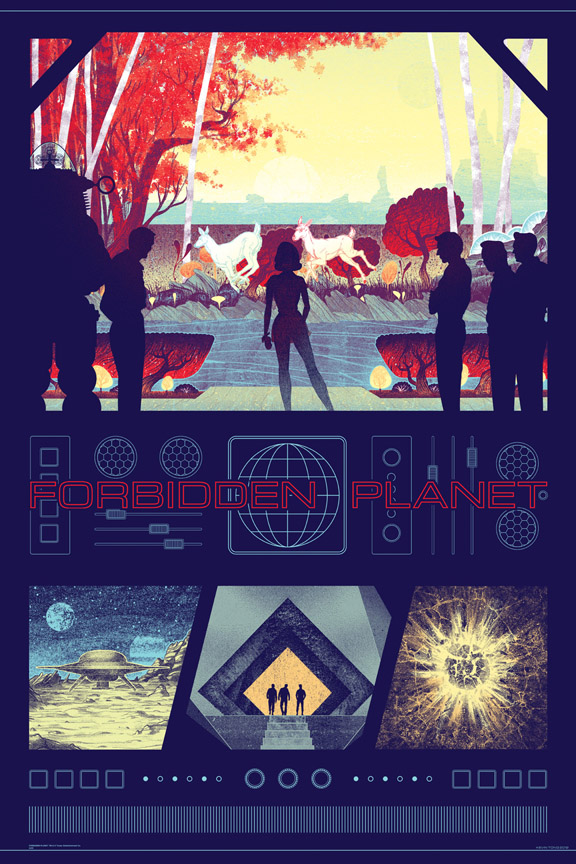 Really love that they didn't go with the 'typical' Robby with the Girl imagery! Very nice!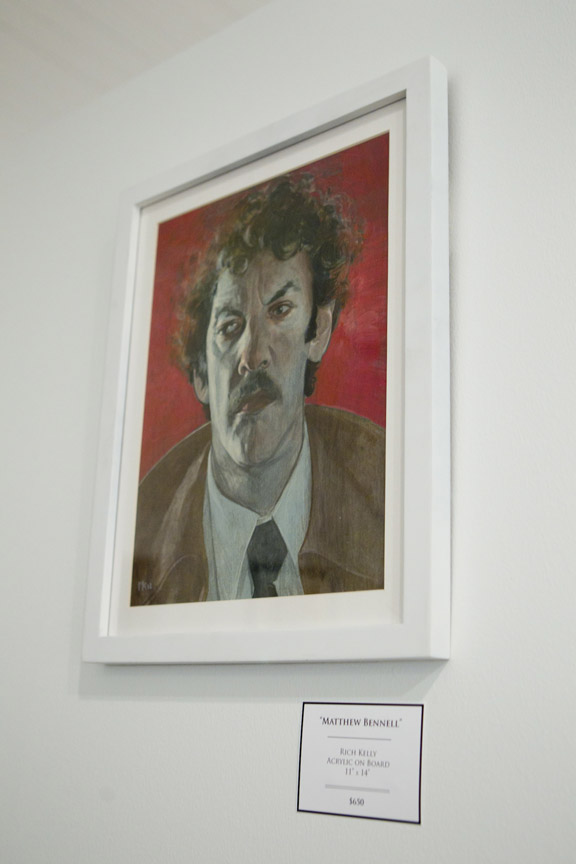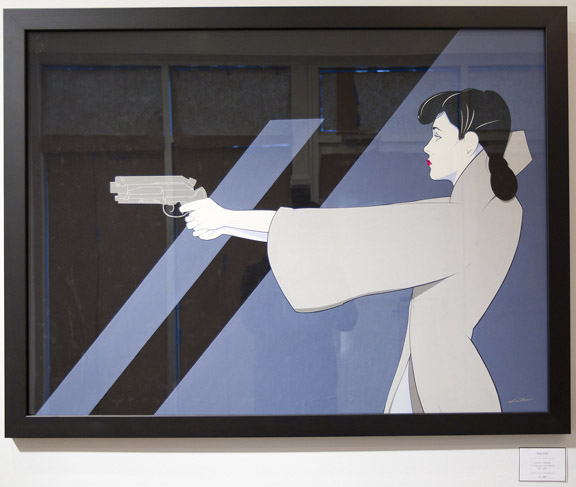 Yoko and I really wanted to buy this original, but alas it was sold before I could get to it!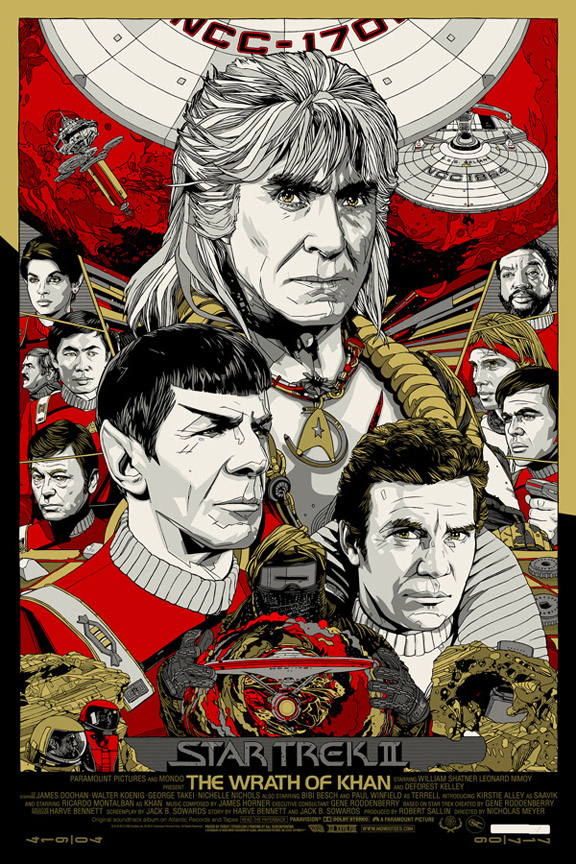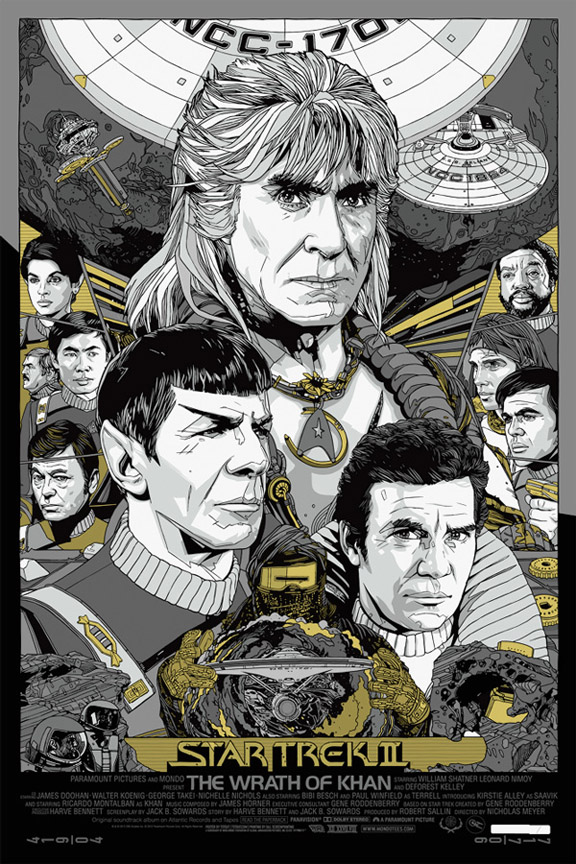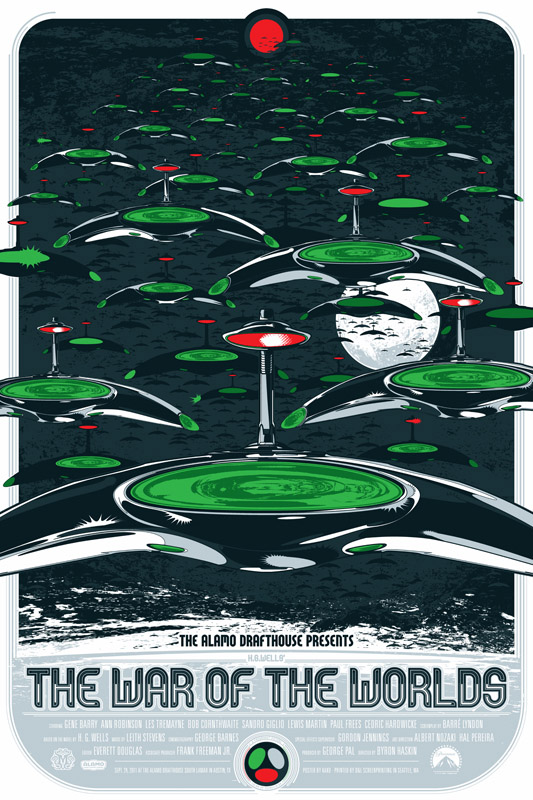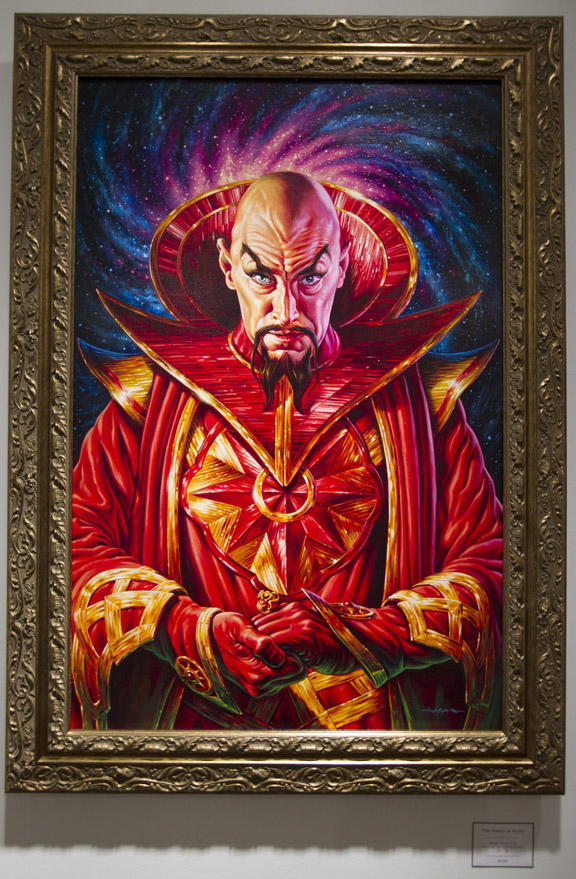 That Ming and the FORBIDDEN PLANET can be enlarged. Now, I must head back to SXSW... see ya later! I would love to have a spare few thousand to own that painting. Darn it!
And just for the annoying guy screaming about wanting Struzan... Well, MONDO had an original Drew Struzan painting for sale too...