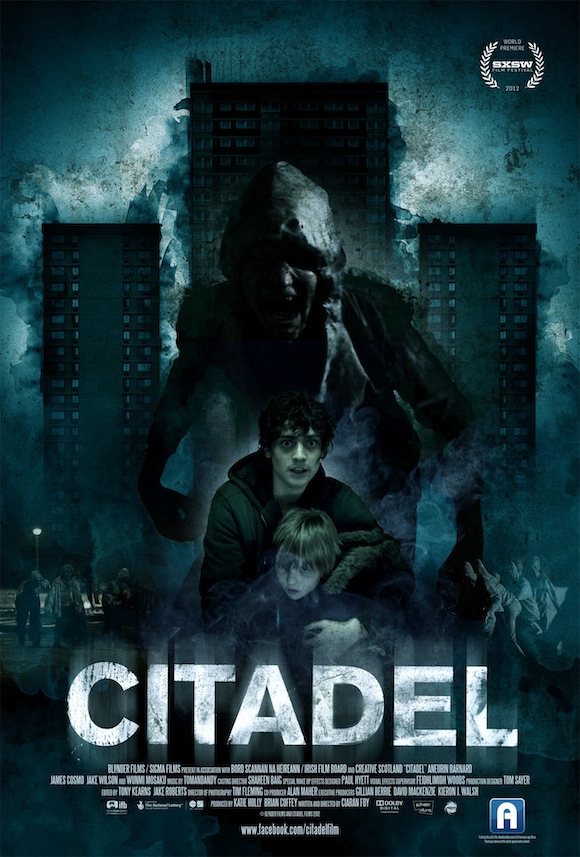 Ahoy, squirts! Quint here with some more pre-SXSW goodness. This time I have the debut of the trailer for one of the midnight flicks. It's called Citadel and it looks like if Jacob's Ladder and The Brood moved into a house together in the Contagion world.
The trailer is a first look and there's also the nifty poster above. You SXSW goers can catch the flick Sunday at midnight at the Alamo S. Lamar with 2nd and 3rd chances to see it on Monday, March 12th and Tuesday, March 13th.
Here's the trailer:
I think it looks sharp, but I'm a sucker for creepy kids in horror films. I'll be there Sunday night and will let you know how it is.
-Eric Vespe
"Quint"
quint@aintitcool.com
Follow Me On Twitter