The Kidd here...
Marvel Studios has managed to assemble a new poster for THE AVENGERS, in advance of the debut of a new trailer, and, while it's pretty cool to be able to see Iron Man, Thor, Captain America, The Hulk, Nick Fury, Black Widow and Hawkeye all together, it's a little disappointing that Marvel couldn't actually get them in one place at the same time to shoot something like this, instead relying on the crutch of Photoshop that makes posters for films such as this feel incredibly less epic than they really should be.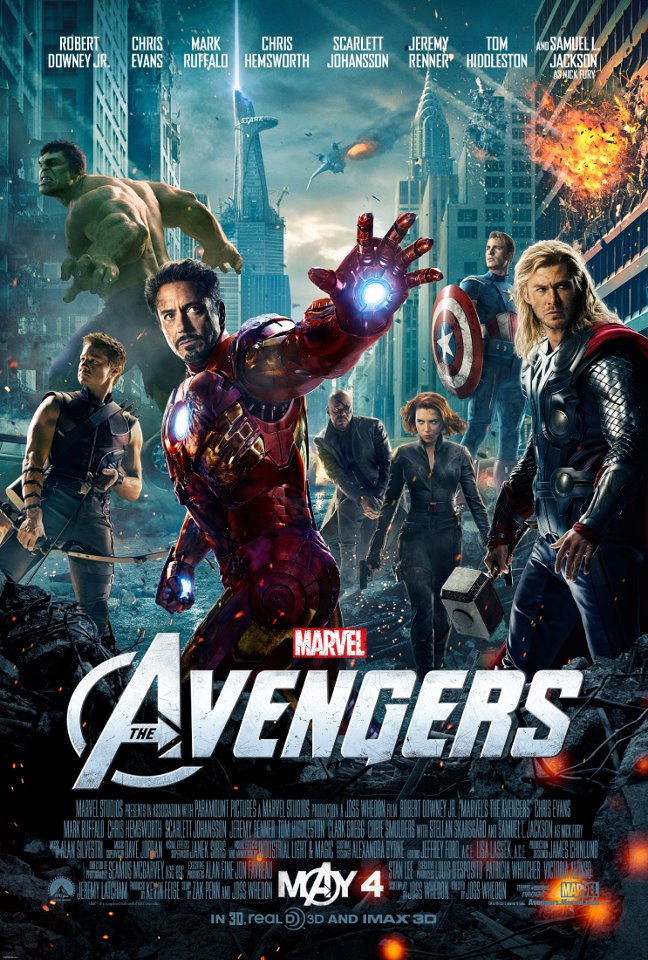 For something as big budget as THE AVENGERS, you'd think a little more care would be put into smoothing out the edges, so we can't see exactly where they were cropped from their previous placement. Plus, it's a little bit of a cheat that we get Robert Downey Jr. minus the helmet, because the Iron Man suit doesn't entirely make Iron Man.
Remember back when studios actually put some emphasis on the promotional material, doing their best to make it look as cool as possible...? Yeah, those were the days.
We've been hearing good things coming from those who have laid eyes upon THE AVENGERS, and perhaps the excitement will be ratcheted up once the new trailer drops, but, for now, the new poster leaves plenty to be desired.
Did they not properly read the instructions for the assembly required here?
-Billy Donnelly
"The Infamous Billy The Kidd"
Follow me on Twitter.