Nordling here.
Courtesy of MTV, we have our first look at STAR TREK 2's set photos. Now, without any context, I have no idea of the significance of these pictures, but from the looks of it, Benedict Cumberbatch isn't well-liked by our favorite starship crew (or at least Spock and Uhura). According to the article, Cumberbatch's character is able to overcome Spock's (Zachary Quinto) classic over-the-shoulder-boulder-holder maneuver, and he's supposedly wearing a Starfleet uniform under the jacket.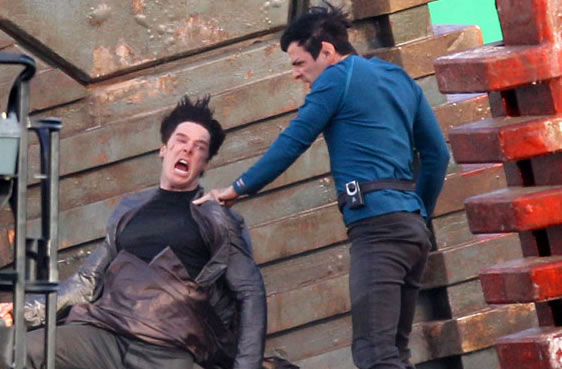 Now we have Uhura (Zoe Saldana) drawing down on Cumberbatch, and it looks like they're on the deck of some spaceship. It's difficult to tell. Again, we could be looking at the climax of the movie, or the opening act, so who knows.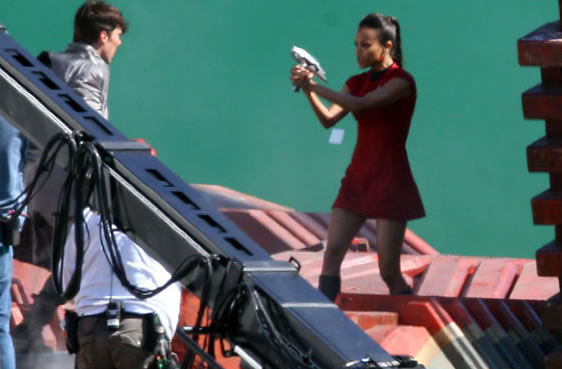 Does this whet your appetite? I hope the movie rocks, myself.