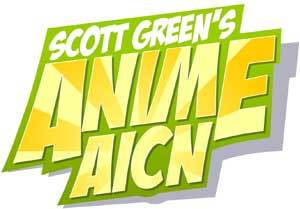 Logo handmade by Bannister
Column by Scott Green
A lion share of the globally best known manga/anime series come the magazine Shonen Jump. Dragon Ball ran there. As did Yu-Gi-Oh, Yu Yu Hakusho, Death Note, Slam Dunk, Ruroni Kenshin, Saint Seiya and plenty more. Over the last decade, Jump's "Big Three" most popular have been ninja series Naruto (most popular in America), pirate series One Piece (by far most popular in Japan) and shinigami/death god series Bleach. Both Bleach and Naruto are apparently late in their runs and there's debate how deeply they are in decline. Meanwhile Toriko... kindof a foodie version of Dragon Ball, is ascent.
Now, Warner Brothers, who has Death Note in the pipeline, has picked up a second Jump death-god series with plans for a live action take on Bleach. According to Variety, Tite Kubo's series will be adapted by "Wrath of the Titans" scribe Dan Mazeau.Peter Segal ("Get Smart") will produce with an eye toward possibly directing.

Variety describes series a the adventures of Ichigo, a teenager who can see ghosts. When his family is attacked by a Hollow -- a malevolent lost soul -- Ichigo inadvertently absorbs the power to hunt Hollows. He then dedicates his life to protecting the innocent and helping tortured souls find peace.

Segal's Callahan Filmworks partner Michael Ewing will also produce along with Masi Oka and Viz Prods., a subsidiary of Viz Media, the English-language publisher of "Bleach." Jason Hoffs will produce for Viz, while Branon Coluccio will exec produce. WB exec Jon Berg will oversee the project for the studio.