Ahoy, squirts! Quint here with today's Behind the Scenes Pic!
As I was hurrying to post yesterday's BTS pic before midnight (so then I technically wouldn't have been late, see?) I had an eye on twitter and caught a glimpse of Lee Unkrich's stream. The Toy Story 3 director posted a link to his own personal blog all about Stanley Kubrick's The Shining, a movie he obsesses over the same way I obsess over Jaws. That link was to a rare shot of Kubrick on the set and I immediately asked if I could use it for this column, thinking I had the perfect follow-up to yesterday's Abbott and Costello Meet Frankenstein.
Mr. Unkrich was quick to respond that he wants to share the love and allowed the use of the picture, so there's a few people to thank for this one. First off, thanks to Lee Unkrich for posting the picture. You can visit his Overlook Hotel blog by clicking the image below. I also have to acknowledge photographer Murray Close who took the photo. It's a pretty amazing profile of one of our most iconic filmmakers.
Without any further ado, here's Mr. Kubrick in the snow!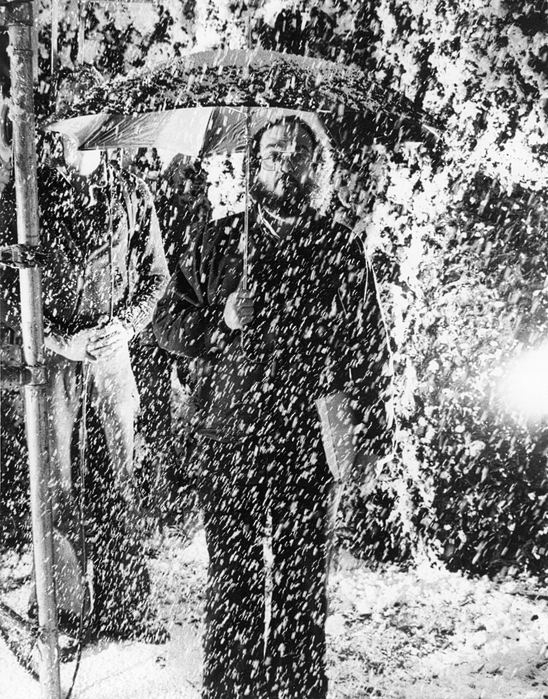 If you have a behind the scenes shot you'd like to submit to this column, you can email me at quint@aintitcool.com.
Tomorrow we will take a look at some never-before-seen shots from a very weird horror sequel. Stay tuned!
-Eric Vespe
"Quint"
quint@aintitcool.com
Follow Me On Twitter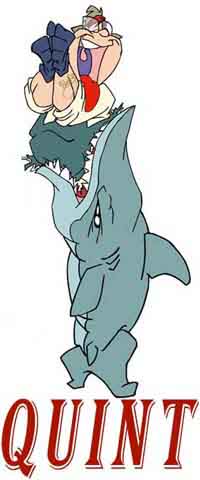 Click here to visit the complete compilation of previous Behind the Scenes images, Page One (warning: there are some broken links that will be fixed as soon as I can get around to it)
Click here to visit the complete compilation of previous Behind the Scenes images, Page Two