Hey folks, Harry here with more coming from the set of THE LONE RANGER... The Jerry Bruckheimer/Gore Verbinski reimagining of THE LONE RANGER is a film that I'm very much looking forward to. Our spy Niz brought us the following - and I have to say - I love these location shots!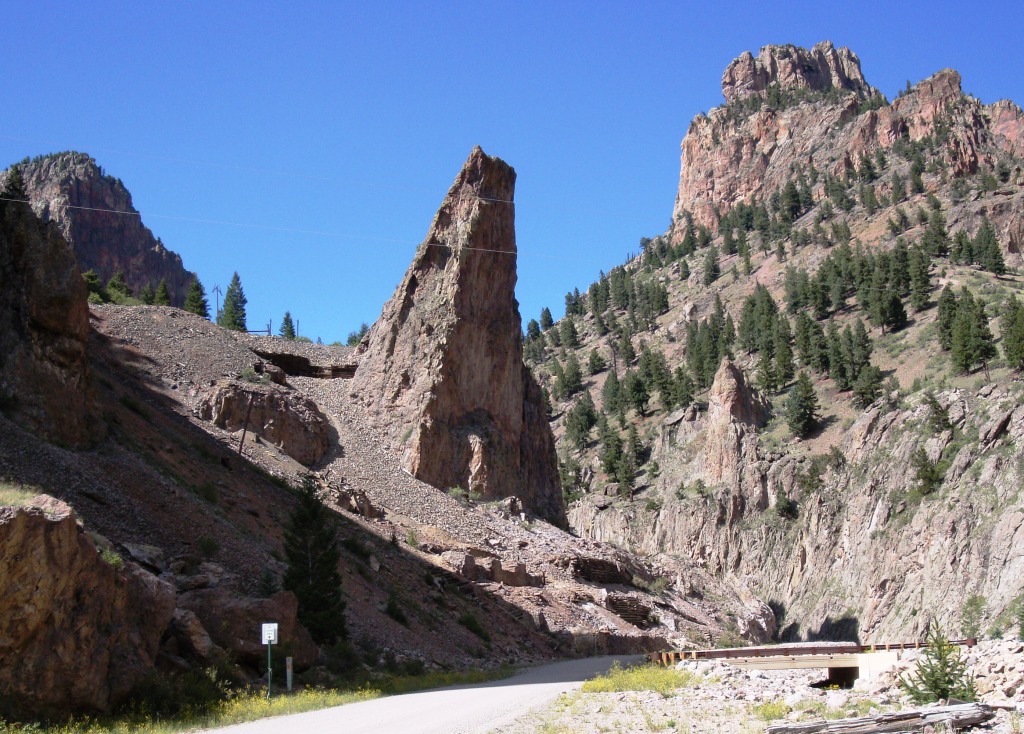 Hello Harry,
I am a past contributor. A few days ago I found the enclosed article from
the Pueblo Colorado newspaper
identifying the small mining town of Creede Colorado as a location for the Johnny Depp "Lone Ranger" movie. Some friends from Creede confirmed that the production company is renting most of the available hotel rooms in town this spring and summer (with Creede being a town of less than 300 people). The filming location is in a spectacular canyon with abandoned silver mines leaning precariously off the cliff edges. I enclosed a few photos. You probably remember from your Royal Gorge and Buckskin Joes rolling road show travels in Colorado that Creede was the town where the remaining members of Jesse James's gang caught up with the coward Bob Ford and killed him. The filming location may very well be at the murder site. Hope this is useful.
Niz