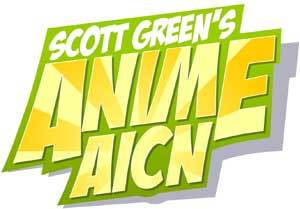 Logo handmade by Bannister
Column by Scott Green
Before there was Fullmetal Alchemist, Naruto, Sailor Moon or even Robotech, American's great glimpse at anime was the Star Blazers. Here was an animated sci-fi saga with real scope and consequence. Set after an alienate race irradiated Earth, the crew of its Space Battleship Yamato had one year to make a desperate journey into the reaches to space to find a solution to humanities impending extinction.

Star Blazers is certainly well remembered in America, but that's nothing to compared to the enduring Space Battleship Yamato phenomenon in Japan. Not even a legal battle between producer Yoshinobu Nishizaki and designer Leiji Matsumoto could keep it down, as it spawned to follow-up anime series (1978 and 1979), anime movies (a 1977 compilation, 1978 original movie - which outperformed Star wars in the Japanese box office, 1979,1980 1983 and following a Nishizaki / Matsumoto court decision 2009), direct to videos series (1995's Yamato 2520, with design by Syd Mead - put on hiatus due to law suit, and 2004's Dai Yamato Zero-go) and finally a live action 2010.



The next big Yamoto project, the first since the 2010 death of the franchise's driving force, Yoshinobu Nishizaki, is Space Battleship Yamato 2199, a remake from director Yutaka Izubuchi (RahXephon) with character design by obuteru Yuki (Escaflowne, Record of Lodoss War), an opening by Evangelion creator Hideaki Anno, and animation from XEBEC and AIC.

The first two episodes will screen in Japenese theaters April 7, 2012 before the series commences on TV later that month.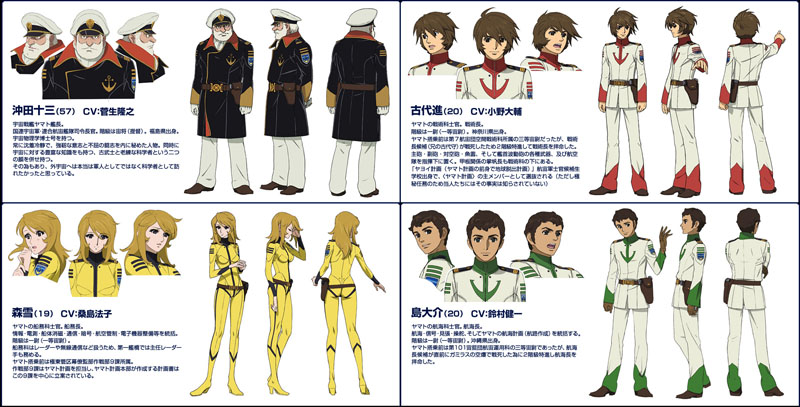 Cast includes
Susumu Kodai (20) Voice actor: Daisuke Ono (Melancholy of Haruhi-chan Suzumiya)
Shima Daisuke (20) Voice actor: Kenichi Suzumara (Gundam SEED Destiny)

Yuki Mori (19) Voice actor: Houko Kuwashima (InuYasha)

Captain Juuzo Okita (57) Voice actor: Takayuki Sugo (Birdy the Mighty: Decode)

A four minute preview can be seen here.
For more, see the excellent StarBlazers.com