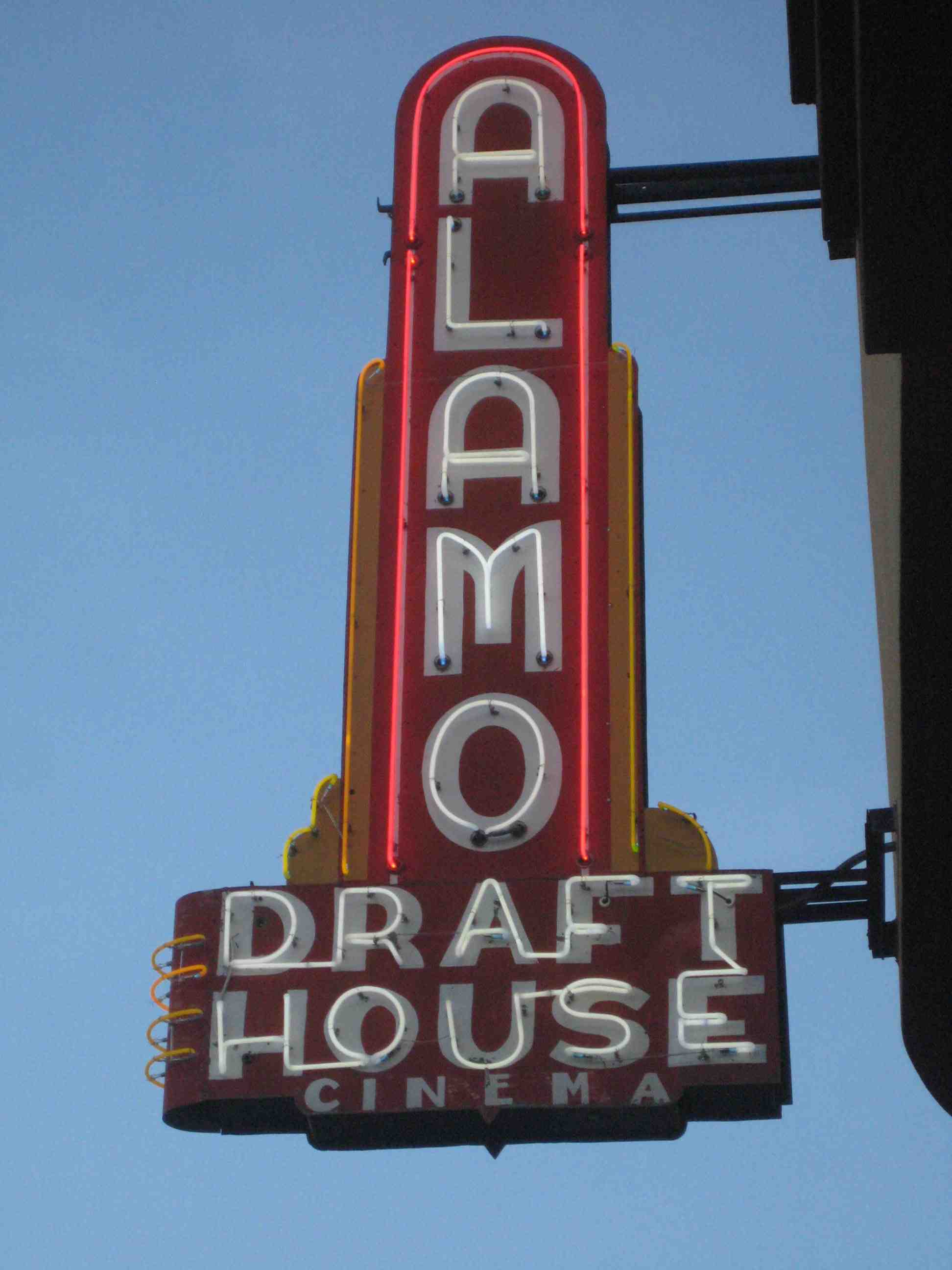 Nordling here.
As more and more people become disenchanted with the theatrical experience, I've noticed more PSAs in front of movies at many theaters begging the audience to silence their cells, or no texting, or no talking while the movie is playing. They're all taking a page out of the Alamo Drafthouse's playbook, but unlike many of those other theater chains, the Drafthouse is serious in making the theatrical experience the very best experience it can possibly can. With beer, good food, brightly-lit screens (my own pet peeve is dimly lit screens at the multiplexes; I don't have the best vision to start with and going to a theater where everything looks like mud, especially in 3D, is extremely disconcerting to me), and especially a no tolerance policy for talking, texting, or using the phone, you can be assured that when you sit down in a Alamo Drafthouse theater, you're going to get the best possible experience. The movie may be bad, but the service you get won't be.
California has been clamoring for an Alamo Drafthouse for years now, and while Los Angeles isn't getting one (yet), San Francisco will be. Tim League is restoring the New Mission theater, and as he reports on his blog, it's something he's wanted to do for a long time:
San Francisco is my favorite city in the world. My parents met there, I was born in Berkeley, and my wife was working in the city before I begged her to come help me start my first theater venture in Bakersfield, CA. There is no accident that the first theater outside of Austin that my wife and I will own and operate is in San Francisco.
For people worried about the Alamo Drafthouse destroying a beloved city landmark, don't be. Tim restored the Ritz in Austin and it looks amazing. I just wish Tim had the opportunity to work on the Alabama theater here in Houston - it was a beautiful theater in its day. But for those in San Francisco, Tim League is taking great care in keeping theold theater in the best condition possible:
We are planning on a full and complete historic renovation. Even though our plan is to subdivide the balconies into small boutique theaters, we will be doing it in such a way as to preserve nearly all of the amazing architectural details of the space. We would still preserve the massive downstairs screen and transform that space into a potential premiere venue with state of the art sound and picture. We have been working hand-in-hand with the both historic and neighborhood groups to make sure that our restoration plans meet with their approval. The great news is that the theater interior is largely in good shape. A large percentage of the interior details have been preserved and even most of the light fixtures are intact.
You can follow the New Mission Alamo Drafthouse here on Facebook. For now, here's some pictures of the renovation so far: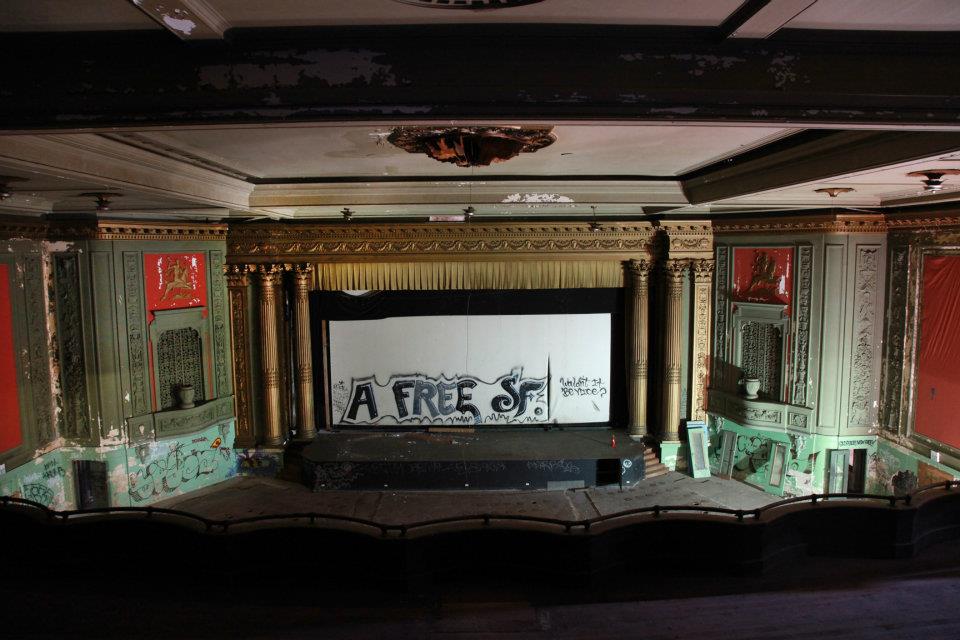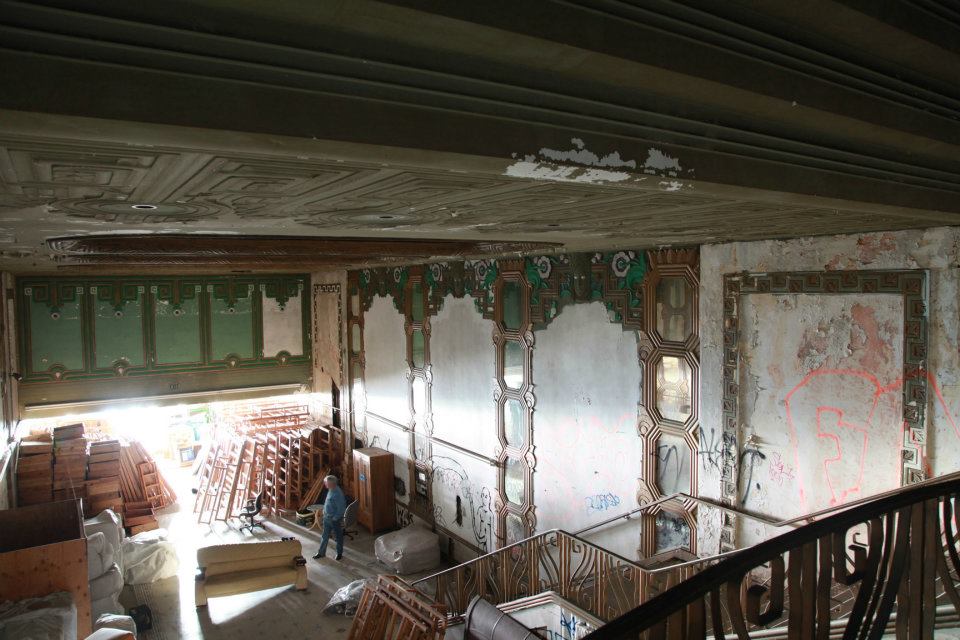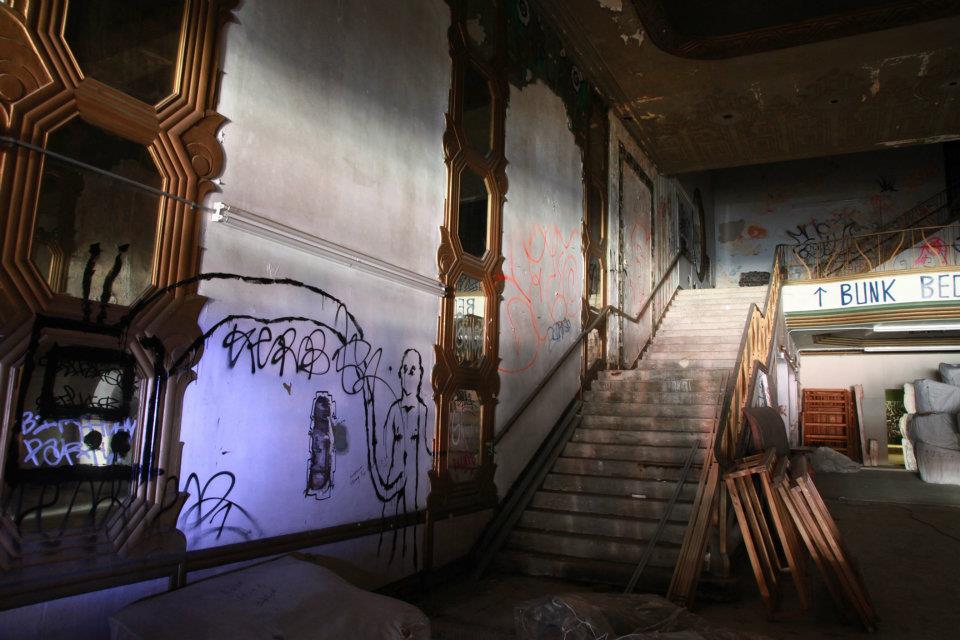 Knowing Tim's sick mind, he might just keep Prehensile Weiner Man there on the wall. You can check out more pictures at their Facebook page here.
As far as the programming goes, you can expect the same awesomeness that they get in Austin, Houston, and many other places around the country. The Alamo Drafthouse is my favorite place in the whole world and I'm happy to support the Leagues and this theater. Enjoy it, San Francisco!