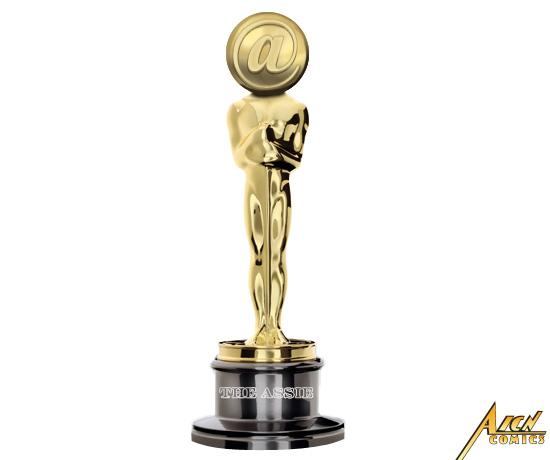 Logo by Kristian Horn
@@@ AICN COMICS @@@
@ 8th ANNUAL @$$IE AWARDS! @
---
Welcome, all, to the 8th Annual AICN COMICS @$$IE AWARDS, where comics' best and brightest are recognized for stellar (and sometimes not so stellar) performances in comic bookdom. I'm Ambush Bug. There was a time when we could fit all of the @$$ies into one lengthy column, but the @$$Holes' ranks have grown too big for that, so this week, the @$$Holes will be presenting their picks for the best of the best in comics. Most awards are given around the turn of the year, but we think ours is special, so while those outside of the know celebrate the time of the Oscar, we here at AICN COMICS celebrate the time of the coveted @$$ie Award. So sit back, crack the knuckles in your browsing hand, and scroll down as the @$$Holes pick the @$$ies!
---
Don't forget to check out the @$$IE AWARDS: Day One—BEST ONE SHOT/ANNUAL/SPECIAL! FAVORITE COMIC BOOK TEAM! BEST COVER ART! BEST MINISERIES!
The @$$IE AWARDS: Day Two— BEST SINGLE MOMENT/SINGLE ISSUE! FAVORITE COMIC BOOK VILLAIN! BEST CROSSOVER/EVENT! BEST ARTIST/ART TEAM!!
And
the @$$IE AWARDS Day Three: In Memoriam 2011…
And now, on with Day Four of AICN COMICS' THE @$$IE AWARDS!!!
And the @$$ie goes to…
(Click title to go directly to the reviewers picks)
Best Comic Book Writer!
Favorite Super Hero!
Best Comic Book Publisher!
Best Ongoing Comic Book Series!
---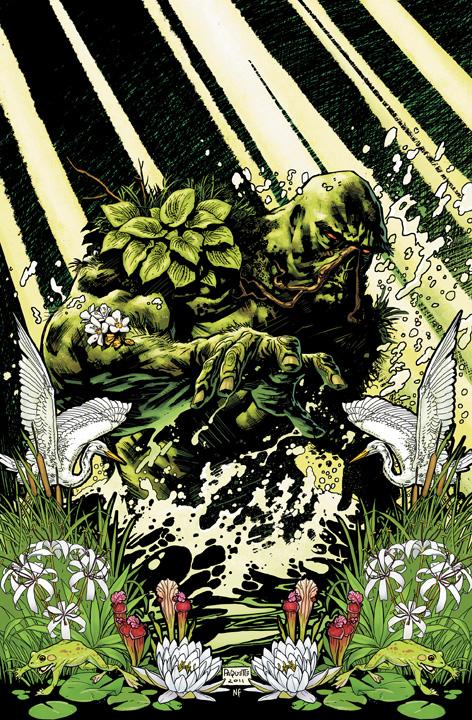 Humphrey Lee
-
Scott Snyder (AMERICAN VAMPIRE, SWAMP THING, BATMAN)
DC Comics
Last year I honestly thought this category was relatively unexciting, as it seemed like a year where a significant bit of the talent in the comic book world just kind of did what they did. This year I spent a week debating three guys that each did a handful of books and did them really damn well. End of it all, I felt I had to go with Scott Snyder. Every other year or so it seems like we get a writer that goes from "newb" to prolific and this time it was Snyder's turn. Far as I know, Senor Snyder had maybe a handful of comic under his belt when he wrote AMERICAN VAMPIRE, and that turned out fantastically and continues to be so. Now, just a couple years later, he's cranking out a great revamp run on SWAMP THING, continues to tell probably the best vampire tale out there with AMERICAN VAMPIRE, had time to tell another creator-owned horror thriller in SEVERED, and is also telling probably my favorite BATMAN stories going back at least a half decade--and not a one of those books is anything lower than a "really good" on the quality-o-meter. It's an impressive resume no matter what the experience level and deserves a mention in these lists.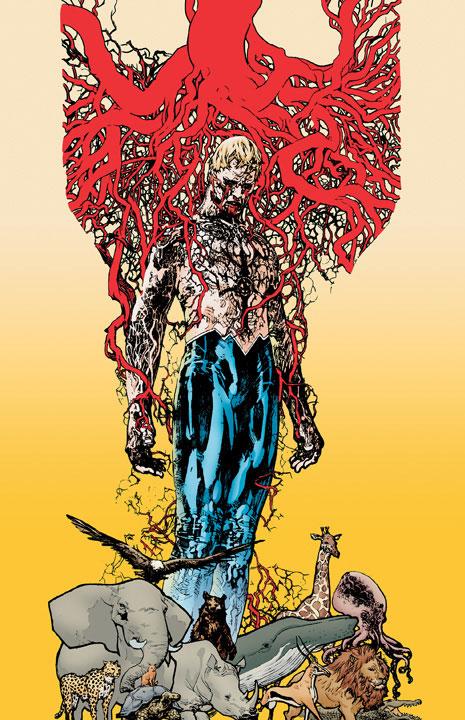 The Writing Rambler
-
Jeff Lemire (ANIMAL MAN)
DC Comics
Because he made ANIMAL MAN one of my main pull list books. I don't even have anything else to say about this.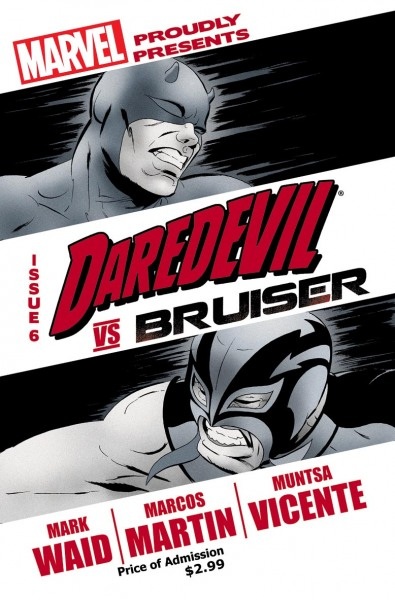 Matt Adler
-
Mark Waid (DAREDEVIL)
Marvel Comics
Most comic writers are hit and miss. You'll like them on some books, and not others. Mark Waid is a guy who consistently impresses me; I have to think very hard to think of a comic of his I haven't enjoyed, and it's certainly nothing this year. From IRREDEEMABLE, to INCORRUPTIBLE, to DAREDEVIL, Waid is hitting it out of the park every month.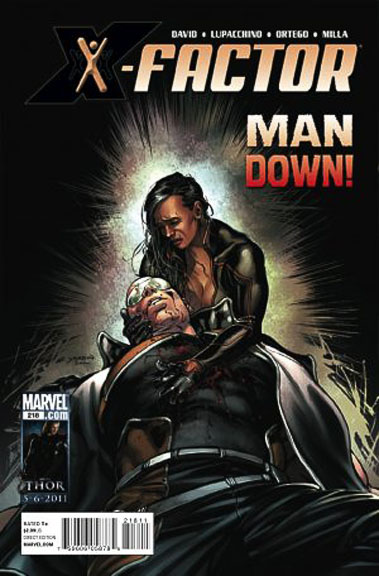 BottleImp
-
Peter David (X-FACTOR)
Marvel Comics
Nobody takes a handful of B-List and C-list superheroes and makes them a better read than the so-called A-list crowd better than Peter David. His X-FACTOR stories practically sizzle with liveliness, his plots are intricate yet never tangled, his characters read like real three-dimensional people rather than flat one-note clichés. David is also one of the few writers who seems to be embracing the classic Marvel notion of the shared universe; X-Factor has crossed paths with other mutants but also Spider-Man, Thor and even the more cosmic corner of the Marvel U. with the inclusion of Pip the Troll in the cast. This is the book I look forward to reading the most every month, and credit goes to Mr. David for making X-FACTOR the exciting, engrossing comic that it is.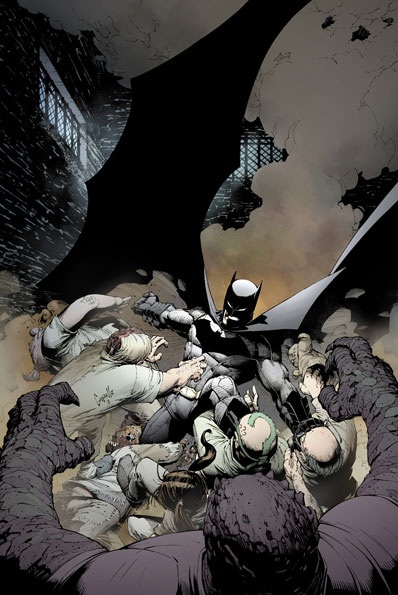 Optimous Douche
–
Scott Snyder (BATMAN, SWAMP THING, AMERICAN VAMPIRE)
DC Comics
While I can't bring myself to give a flying fig about SWAMP THING, I can recognize a great comic even if it's not for me. When I can applaud a comic that doesn't interest me, along with comics I can't put down like GATES OF GOTHAM, AMERICAN VAMPIRE and BATMAN, you know a writer that has the goods. Snyder educates as well as entertains and continues to be my first read each week no matter what book he's working on.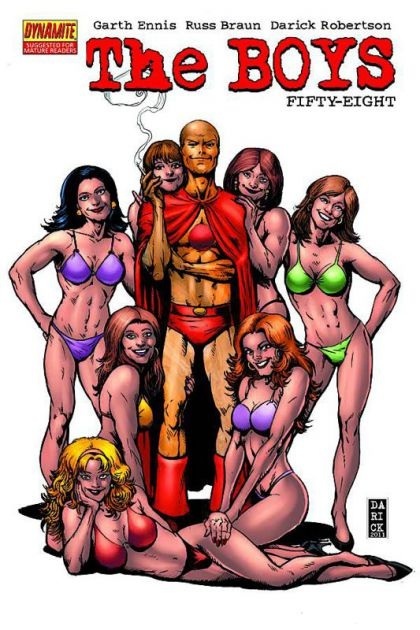 Henry Higgins is My Homeboy
-
Garth Ennis(THE BOYS)
Dynamite Entertainment
Garth Ennis has long since entered the lexicon of "Great Contemporary Comic Writers", and to anyone who dared doubt that before, simply take a look at a banner year for the man. THE BOYS has, since its inception, been one of the most entertaining, well crafted series on shelves, but in 2011, it began the winding road towards its end game. It's a tremendous beginning of the end, and Ennis has easily written one of the best series in recent memory, possibly even surpassing some of his earlier work. 2012 looks to be even better, and all comic fans can look forward to his take on THE SHADOW, more of STITCHED, and the conclusion of THE BOYS.
Russ Sheath
-
Greg Rucka (THE PUNISHER)
Marvel Comics
Frank Castle barely utters a word, but his presence is in every panel and every empty shell casing. A classic take on an enduring character.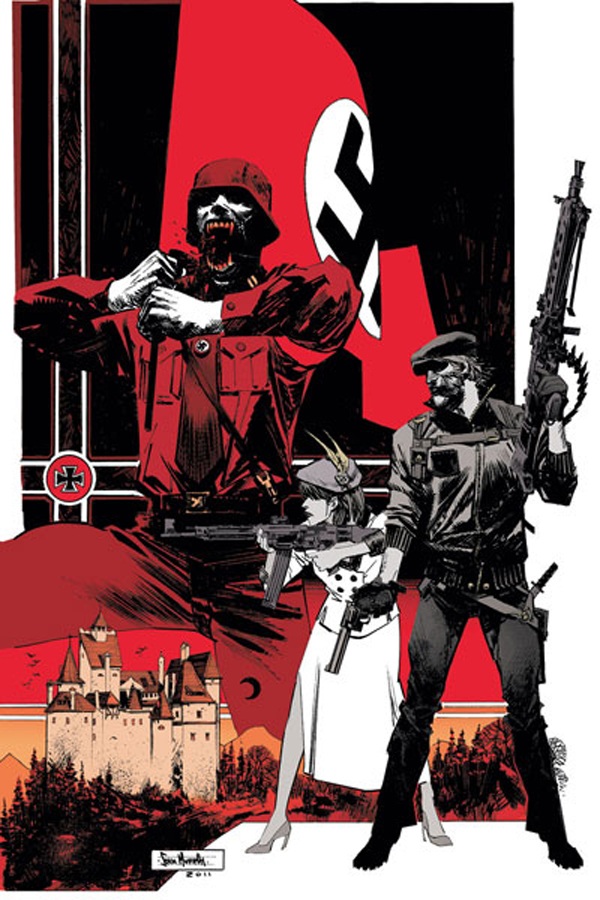 Ambush Bug
-
Scott Snyder (BATMAN, AMERICAN VAMPIRE, SWAMP THING)
DC Comics/DC Vertigo
Try as I might to break away from the herd, I have to agree with some of my fellow @$$holes: Scott Snyder is definitely the writing form of crack to me. I can't get enough of his AMERICAN VAMPIRE series, and the final issues of DETECTIVE COMICS with Commissioner Gordon's son James creeping up Gotham had me on pins and needles every step of the way. His SWAMP THING is fantastic and his newest BATMAN series may be a slow starter, but it still never fails to amaze. Snyder has fleshed out Gotham like no writer has done in ages and his eye for horror makes him one of my true faves in writing today. There are few writers that I follow no matter what they write. Snyder is definitely one of those writers.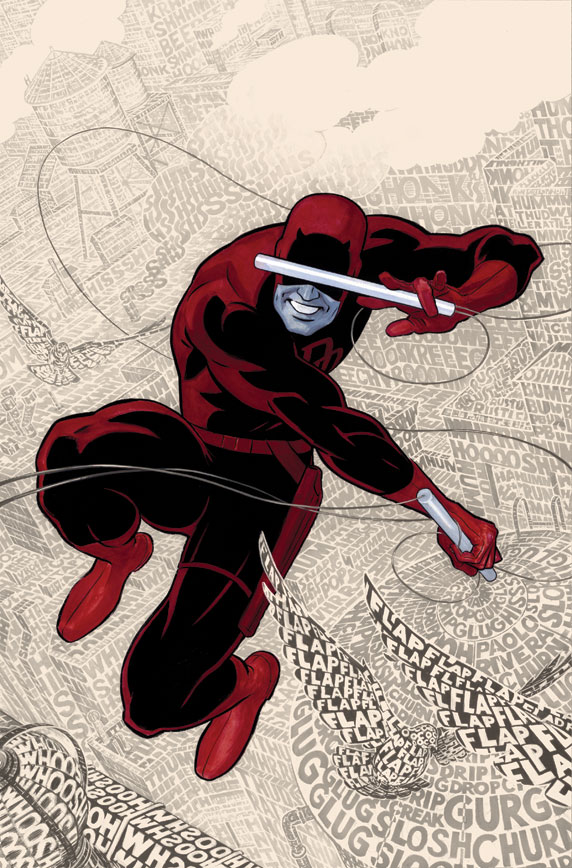 KletusCasady
-
Mark Waid (DAREDEVIL)
Marvel Comics
I just have to give it up to Mark Waid: he took a character whose life was a prime example of why NOT to be a superhero and turned DAREDEVIL into one of (if not the) most fun books on the shelf. When DD comes out, it's at the top of my pile and I find myself reading every issue at least twice, which I rarely do unless I'm planning to review it. If you haven't read an issue yet, pick one up, any issue, and you will be entertained…I'll even give you the Kletus Cassidy guarantee on that one (not worth much but whatevs).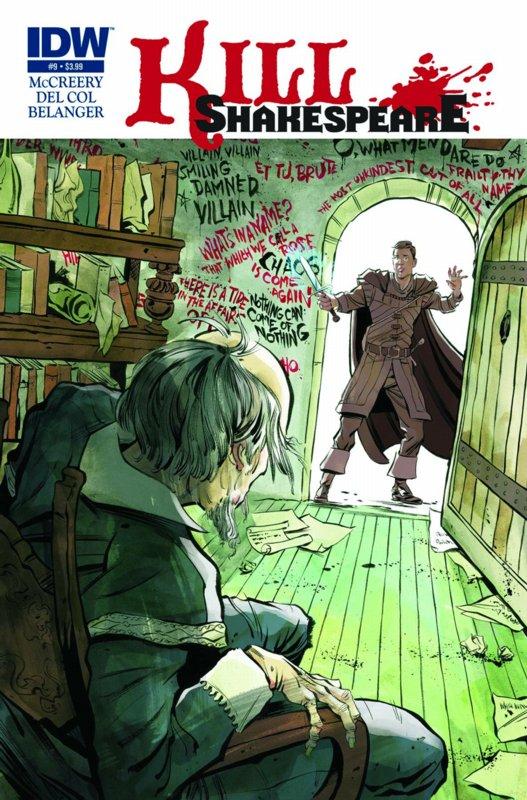 Lyzard
-
Conor McCreery and Anthony Del Col (KILL SHAKESPEARE)
IDW Publishing
Conor McCreery and Anthony Del Col of KILL SHAKESPEARE won over the English minor in me. Adapting the bard seems on;y a task manageable to Kenneth Branagh, but somehow McCreery and Del Col not only paid homage to Shakespeare's work respectfully, but also were able to put their own twists into his plays without seeming out of place. Their "adjustments" to the famous stories remained consistent with Shakespeare's creations while highlighting overlooked characteristics.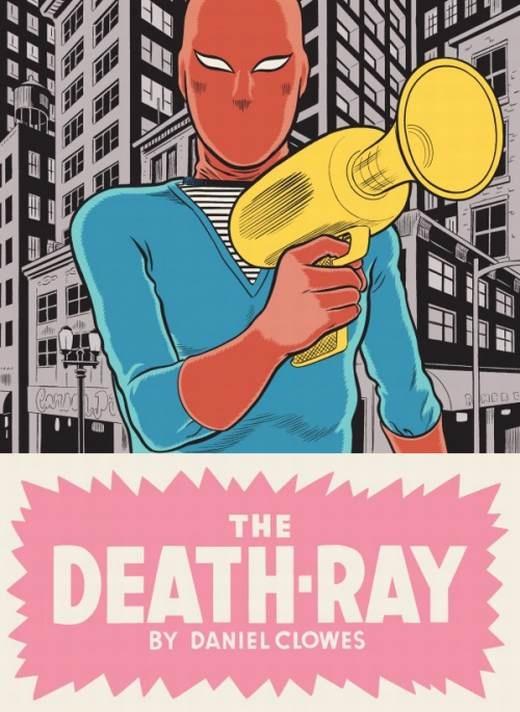 MajinFu
-
Daniel Clowes (THE DEATH-RAY)
Drawn & Quarterly
I cheated a little bit since Daniel Clowes also illustrated THE DEATH-RAY. Still, you could argue he was responsible for every facet of the writing process, from the dialog to the precise pacing. The storytelling craft exhibited in this tale about an alienated kid who discovers a gun that zaps people into oblivion is unparalleled. Shifting from one moment in time to the next, Clowes spins a yarn that could only be told in comic form, harnessing the medium and playing off expectations in a way that challenges readers instead of simply giving them what they want.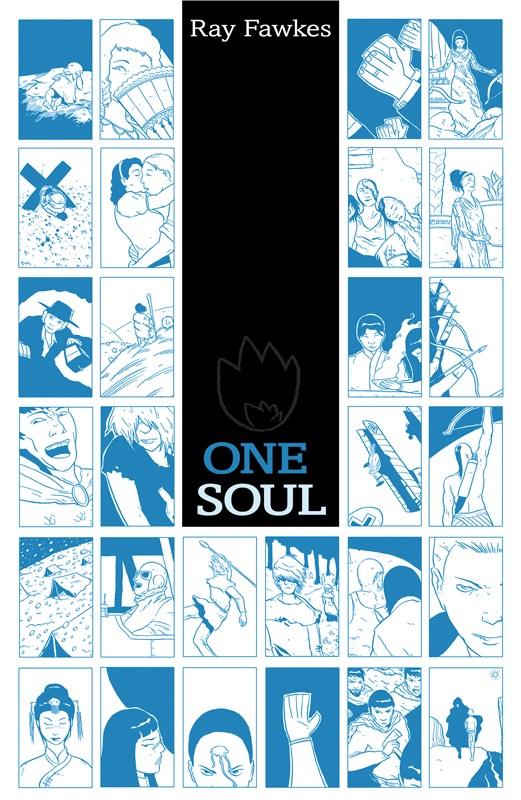 Vroom Socko
-
Ray Fawkes (ONE SOUL)
Oni Press
I've never read a comic like ONE SOUL before. I doubt I will again. It's haunting, brilliant, and makes use of the comics form better than anything that's come before it that's not written by Alan Moore.
---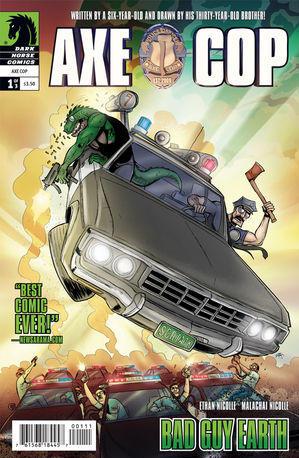 Vroom Socko
-
Axe Cop (AXE COP)
Dark Horse Comics
Do I really need to explain this choice?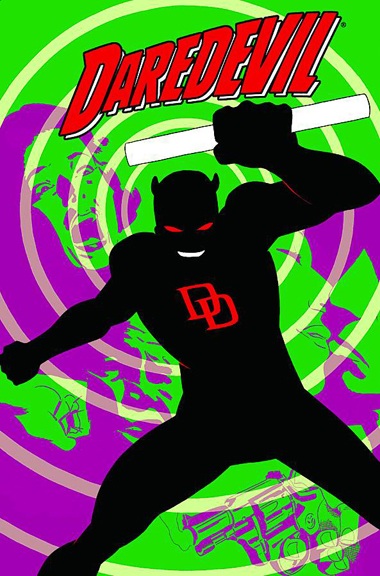 Humphrey Lee
-
Daredevil (DAREDEVIL)
Marvel Comics
I know it's cheesy, but the best line I can think of as to why I feel Daredevil had a good year is "Don't call it a comeback." In the wake of SHADOWLAND I honestly wasn't sure I had any interest in reading a DD comic for a while. Everything about that aspect of the Marvel Universe and the character basically got dark for getting dark's sake and, of course, to move a few more issues here and there. The Mark Waid edition to a brand new #1 intrigued me, though, and seven issues in, here we are and I fucking love this book and enjoy the life and character of Matt Murdock again. He's still got those tendencies to get a little too in his head, but he understands this and Waid plays it up perfectly as a man who has seem some shit and is actively trying to not let the dark stuff creep in again. And his interactivity with Foggy, as well as being a man on the prowl again with the ladies, makes for some great times as well. Altogether, I'm genuinely excited to read a DAREDEVIL comic again and considering how down I was on the book and character for a time, I think that is worth lauding.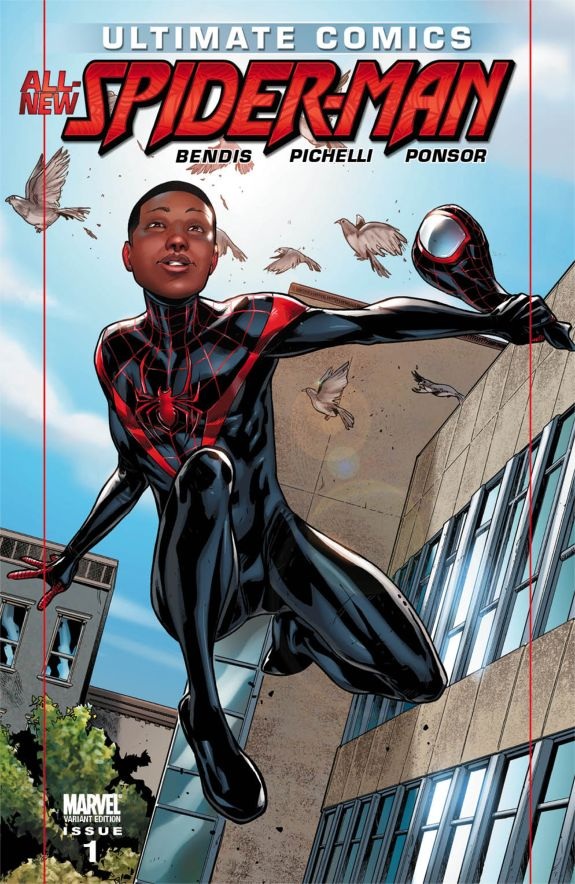 The Writing Rambler
-
Miles Morales/Ultimate Spider-Man (ULTIMATE SPIDER-MAN)
Ultimate Marvel
ULTIMATE SPIDER-MAN is hands down my favorite current comic book hero. Miles Morales is one of the most likeable & "pure" heroes I can think of in a long time. His innocence coupled with his newfound responsibility of having to take over Peter Parker's legacy as Spider-Man is what legendary characters are made of, and with each new issue Miles makes you root for him even more.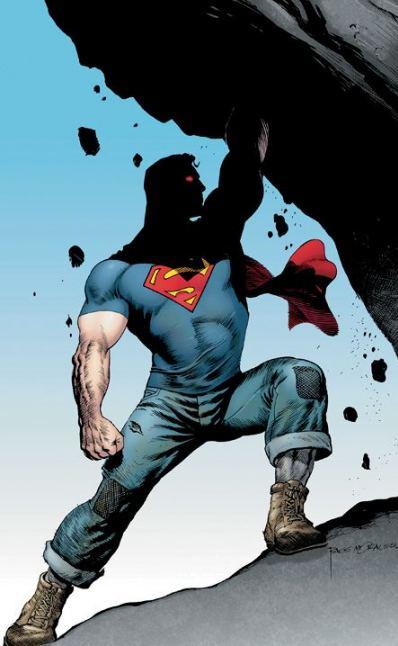 Matt Adler
-
Superman (SUPERMAN, ACTION COMICS)
DC Comics
For the first time in a long time, I care about Superman again. I know there are a lot of people not happy with Morrison's take on Superman. They say that Superman should be on the side of law and order. He shouldn't be threatening people. He should be polite to police officers. He shouldn't have an attitude. I say go back to the beginning. This is how Superman was meant to be, and although it's difficult for people who grew up with the latter day Superman to understand, he grew increasingly safe over the years. Safe is boring. Thankfully, Superman is once again a crusader for justice…which is not the same as the law.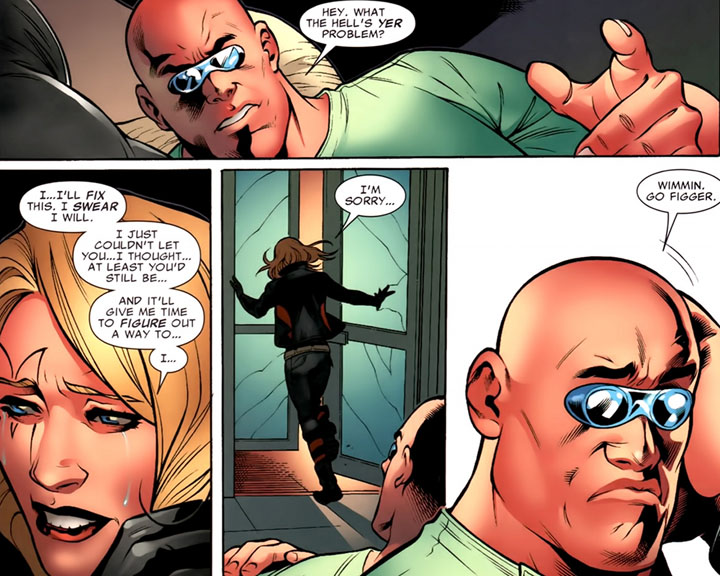 BottleImp
-
Layla Miller (X-FACTOR)
Marvel Comics
On the surface, the character of Layla Miller is pretty flat. She gives the impression of being nearly omniscient, yet seems to have no emotional connection to the events happening around her. But it's when that carefully constructed façade of unfeeling cracks that the reader gets a glimpse of the real person inside, and sees Layla as deep and complex a character as any you'll find on the stands. Most recently, Layla used her mutant power to bring her teammate Guido back to life at the cost of his immortal soul, and at the cost of fracturing the future that she knew was going to happen. As her stoic composure finally slips, we get a glimpse of hidden depths within, and it leaves me wanting to find out more about this intricately layered hero.
Optimous Douche
–
Robin/Damian Wayne (BATMAN & ROBIN)
DC Comics
Sure he's petulant and arrogant, but when you have the skills to back up such bravado you get a hero instead of a blowhard. I was gravely worried when the dynamic of the Dynamic Duo shifted from Dick to Bruce, but Peter Tomasi has been able to deftly evolve the relationship inside BATMAN & ROBIN to make it one of my first reads when it hits the shelves.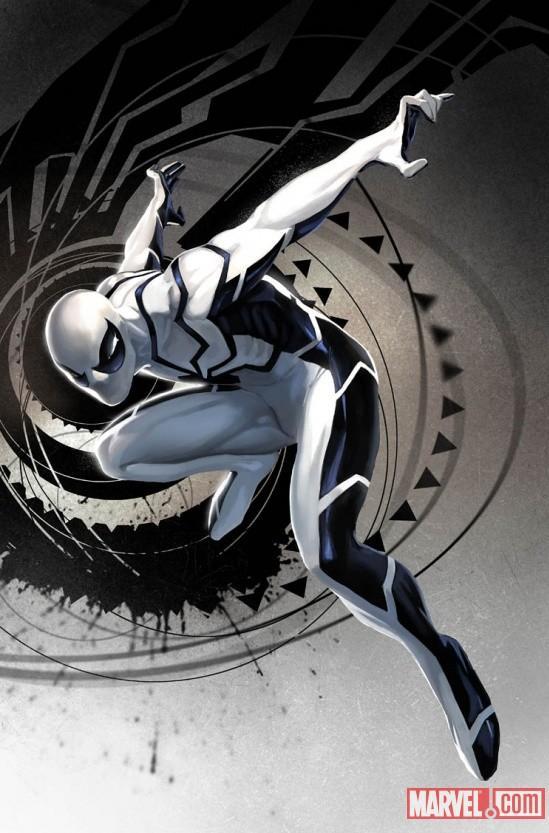 Henry Higgins is My Homeboy
-
Spider-Man (AMAZING SPIDER-MAN)
Marvel Comics
Even if Ultimate Spidey took a major hit this year (as only death can so aptly do), the regular universe Peter hasn't had such a good string of successes in ages. After a few rough years, Spider-Man has resumed his spot as Marvel's premier hero. With multiple team affiliations, a solid main series, and a terrific event under his belt, things have never looked better for Mr. Parker. Kudos to Slott for returning the series to its former glory, and to the numerous other writers who have featured Spider-Man heavily and well through 2011.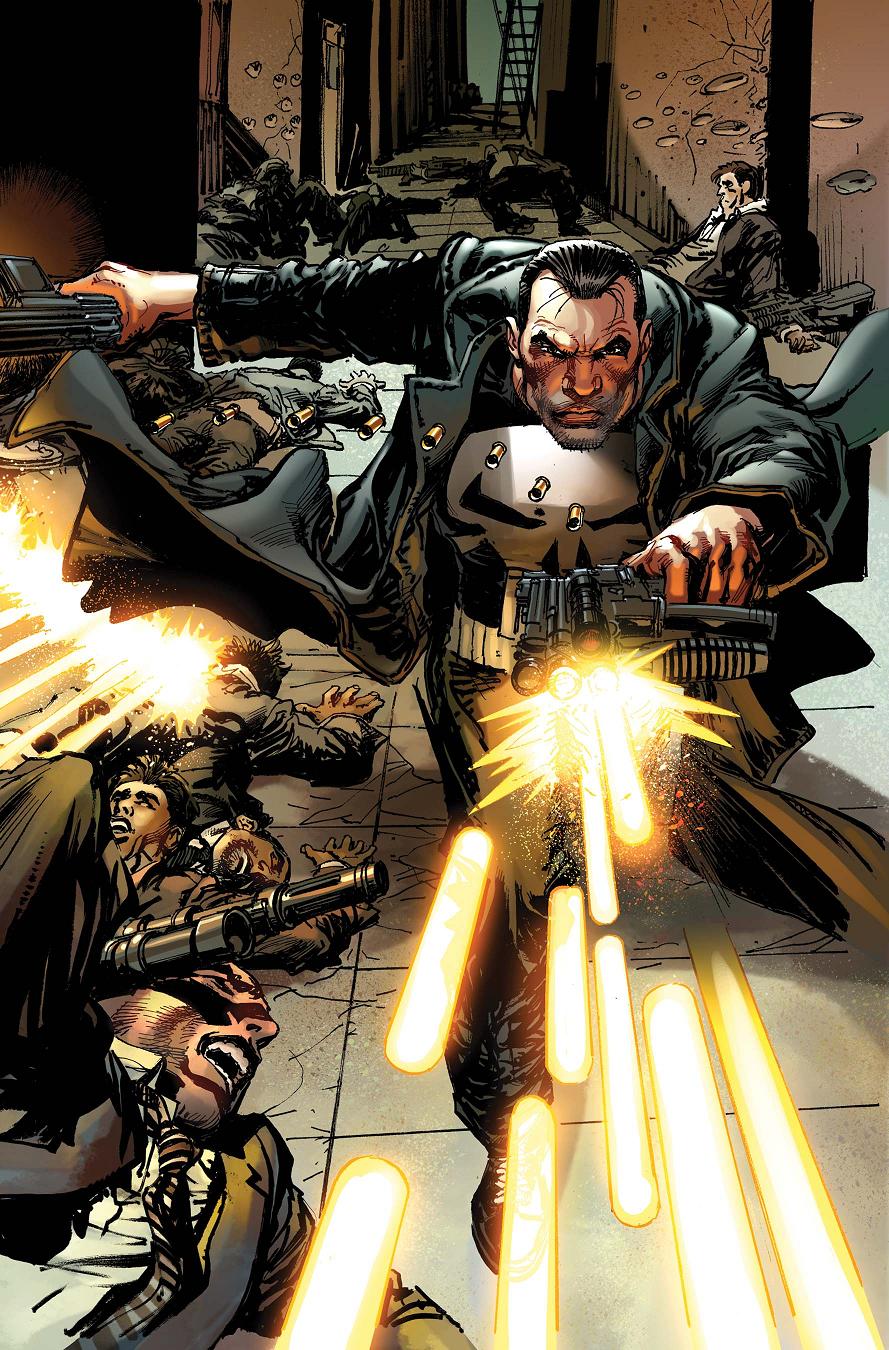 Russ Sheath
-
The Punisher (PUNISHER)
Marvel Comics
Greg Rucka reinvents Frank Castle in a book where we discover what happens to those who inhabit Frank Castle's world.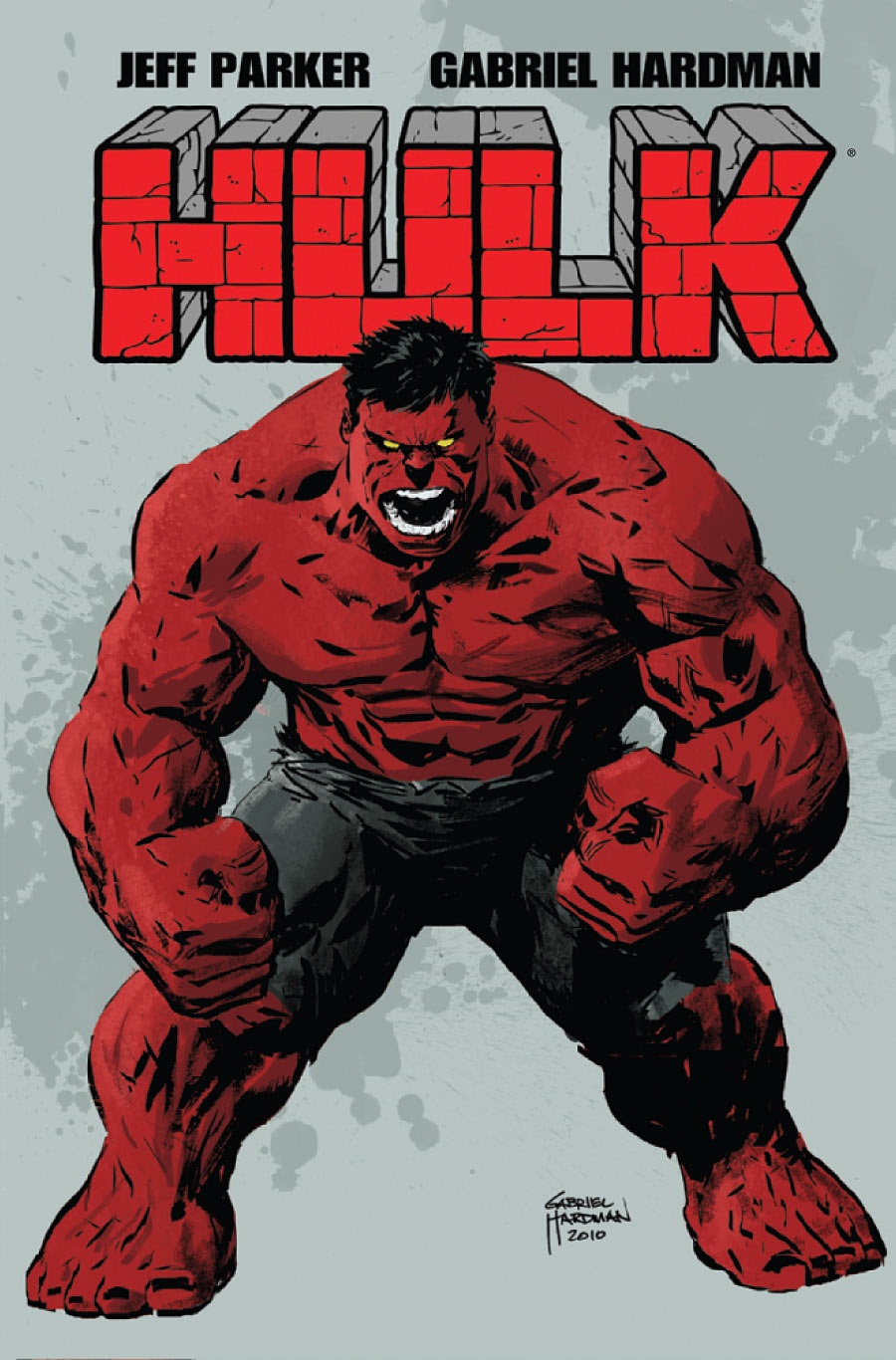 Ambush Bug
-
General Thaddeus Thunderbolt Ross/Rulk (HULK)
Marvel Comics
I know; I'm as surprised as you are in saying this, but out of all of the heroes in all of the comics I've read this year, the one hero that stands out as my favorite has to be the Red Hulk. Sure, he was written as a pretty shallow character with Jeph Loeb writing him, but under the pen of Jeff Parker, Rulk has been a character I can't get enough of. From his partnership with Machine Man to his unrequited love towards his LMD keeper, Parker has made Red Hulk a fallible hero despite his formidable strength. Every month in HULK, Jeff Parker delves into the mind of a man who thought he was doing the right thing until his lifelong obsession came back to bite him in the ass. Ross is portraying as a proud military man, but for the first time since probably his inception, he's treated as a character, rather than a wannabe J. Jonah Jameson with stars and bars, coming to the revelation that his life might have been wasted and even more interesting, he might have a second chance at having one. Parker made me root for the Red Hulk despite misgivings I originally had for the character under Loeb. He's definitely a different kind of hero, one seeking redemption, making him one of the most interesting to read about this year.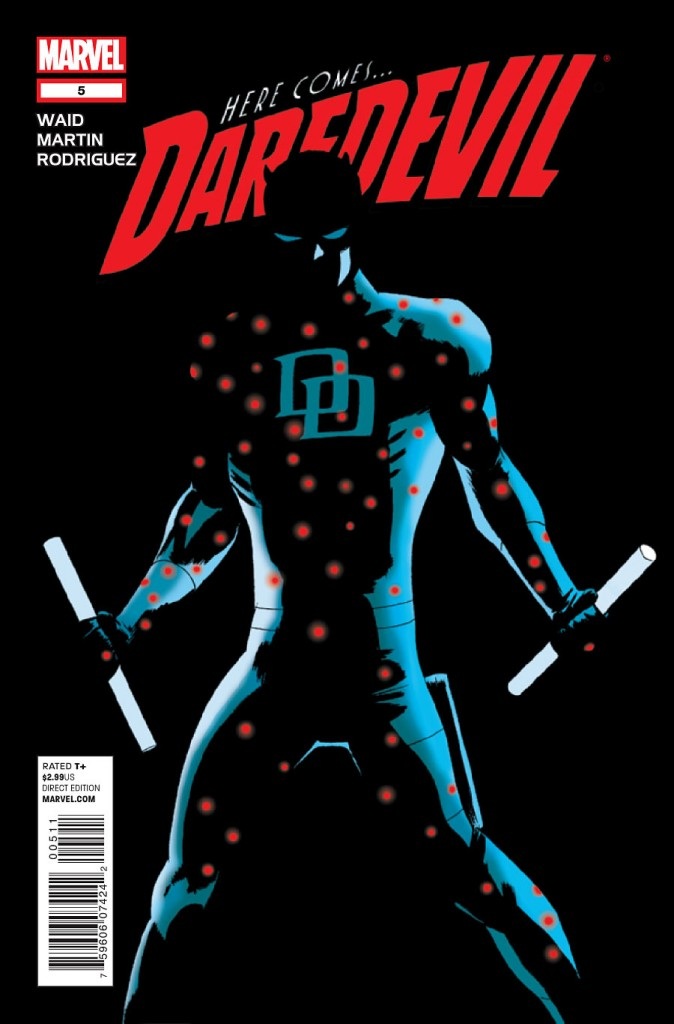 KletusCasady
-
Daredevil (DAREDEVIL)
Marvel Comics
Mark Waid's great run on this title put in perspective how much and why I think DD is one of my all time favorite heroes. He is one of the few MARVEL characters that not only has been allowed to grow over the years but also is a well rounded character that almost anyone can relate to. This new DAREDEVIL has top notch art by Javier Pulido & Marcos Martin, its fun as hell to read, his powers are cool as hell to look at and every issue has left me thinking "Man, he's cool!"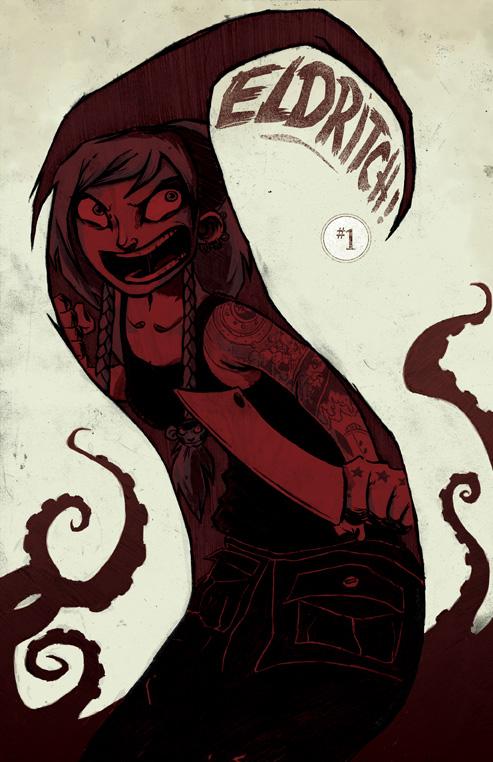 Lyzard
-
Anya (ELDRITCH)
Comixology
I predicted this in my review of ELDRITCH #3; Anya is my "favorite comic book hero." It is hard to find tough-as-nails women in any medium, but Anya is more than that. She not only can outsmart you, but she also doesn't rest on her sexiness. Anya also has weak moments, whether it is by making bad decisions or getting in over her head. This makes her a more well rounded character and easier to relate to.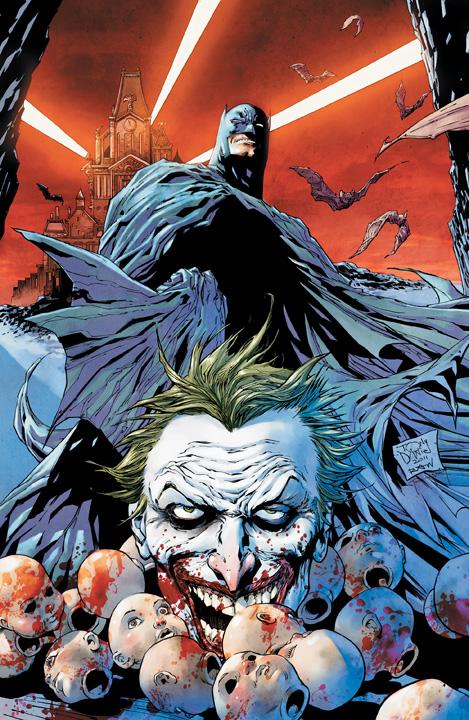 MajinFu
-
Batman (DETECTIVE COMICS, BATMAN, BATMAN INC.)
DC Comics
Who knew going corporate could be so cool? Last year readers got to see Batmen of all nations thanks to BATMAN INC. (bonus points for seeing Chris Burnham draw a Man of Bats story), but what made the poppy fun of Inc. really shine was how it contrasted so nicely with the brooding horror of Snyder's DETECTIVE COMICS. DETECTIVE was an equally excellent book showcasing
another
Batman, Dick Grayson. (Sighs) It was a great year to be a bat-fan.
---
MajinFu
-
Image Comics
While Marvel and DC rebooted, renumbered and published the occasional event comics to boost sales, Image stayed strong by simply releasing consistently good titles spanning across many different genres, stuff like MARINEMAN, THE WALKING DEAD, NONPLAYER (just one issue but gawrsh was it purdy), THE STRANGE TALENT OF LUTHER STRODE, ELEPHANTMEN, and BLUE ESTATE. They also published the THOUGHT BUBBLE ANTHOLOGY and the CBLDF Annual, easily two of my favorite reads from last year.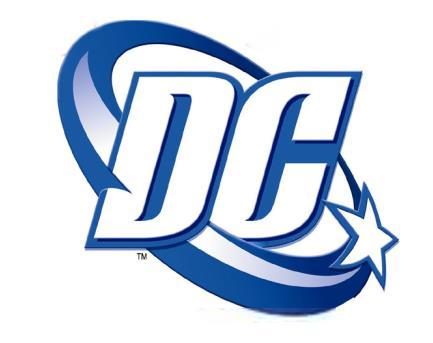 Humphrey Lee
-
DC Comics
I know it was derisive. I know it was probably hasty or even a bit of a case of overkill. Call it what you will, but DC's decision to relaunch its entire lineup should be recognized for one thing, and that's being ballsy. It simply, truly was. They risked alienating readers (but really, what company wide decision doesn't these days) and they took the ire of many a fanboy, but they did it and I, for the most part, think it "worked". Don't get me wrong, by "worked" I mean I have triple my purchases from the DCU mainline. I know the lineup is somewhat top heavy, I know some of the books out there are, well, inexplicable in their existence, but either way there's great stuff in there and it looks like DC is willing to stay flexible on shuffling titles if they have to. Between this and the adherence to the $2.99 policy that I highly appreciate, I think it is fitting to give DC some props this year.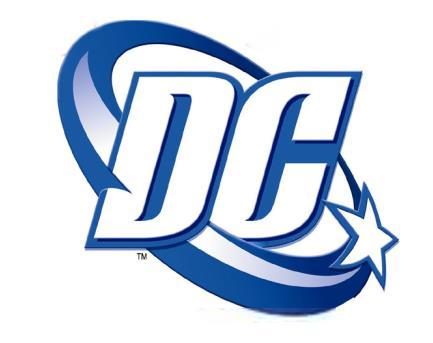 The Writing Rambler
-
DC Comics
I have to go with DC on this one, but before you sharpen your arrows, hear me out. Now, I'll be the first one to admit that I'm a DC fanboy so this seems like more favoritism nonsense from the Rambler, but what DC did with the New 52 was very successful for them. Whether you like where the DCU has gone or not, DC's relaunch got people talking (with their wallets) and it brought more people into the world of reading comics, which is beneficial for everyone. Content aside, DC was the best publisher this year solely because of the impact they made on the entire industry.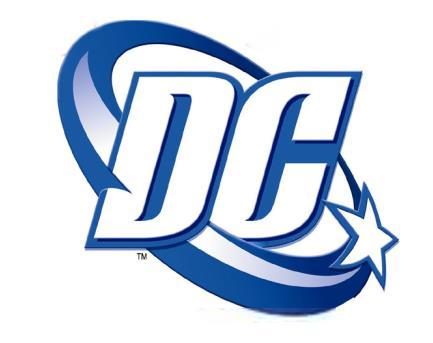 Matt Adler
-
DC Comics
They're in the catbird seat right now; a successful relaunch, plenty of forward momentum, and a coherent publishing plan. Marvel is…all over the place. Some of this can be chalked up to budget cuts and staff reductions, but they can no longer call DC "AOL Comics" for having a big corporate parent—especially because Marvel can now easily be called "Disney Comics". We'll see if they can catch up this year, but right now only one publisher really seems like it knows what it's doing, and that's DC.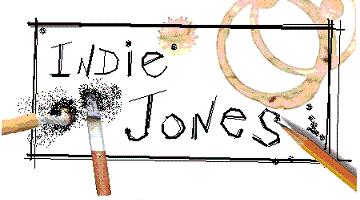 BottleImp
-
The Creator-Owned Independents
I don't really have "brand loyalty" to any particular publisher; my reading habits are based more on the appeal of individual titles rather than going for the broader spectrum of one company's publications over another's. But I will say this: DC really dropped the ball with the whole New 52 thing by not planning out their new scope of titles thoroughly, resulting in a mishmash of old and new continuity and uneven quality across the board. Marvel's obsession with crossover after crossover and event after event only served to render each event uneventfu. To paraphrase "The Incredibles," when everything is special, then nothing will be. So I'm going to throw my vote to those publishers who go for stories over events—publishers like
Dark Horse Comics
,
IDW Publishing
and
Image Comics
. They might not put out as many titles, but at least they're looking to put good quality work on the stands.

Optimous Douche
–
DC Vertigo
It's pretty easy to see from my other @$$ie nominations where my comic loyalties lie. This year was a tsunami of goodness from both sides of the DC house. Unless you are severely learning disabled, you know that DC changed the game this year with the New 52. Love it or hate it, people were talking about it and it raised enough collective interest to make JUSTICE LEAGUE 1 the best selling book of the year. On the Vertigo side, they continue to come out with original graphic novels under the main imprint (e.g. A.D.D. & A FLIGHT OF ANGELS), great series (SWEET TOOTH, FABLES) and then there's the whole wealth of goodness churning out of Vertigo Crime. It was a great year for DC and the newness of everything has us waiting with baited breath for what 2012 will bring.

Henry Higgins is My Homeboy
-
Marvel Comics
It's been a very good year for those behind the scenes at Marvel. This year saw them have two well received crossovers (a feat not usually accomplished), three highly enjoyable if flawed films, a number of smaller successes, and a successful run within many of its core titles. In a year where the direct competition managed to steal every headline with a reboot and surge in sales, Marvel still managed to hold out as the most profitable comic book company.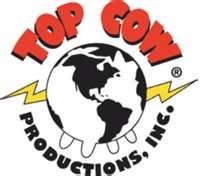 Russ Sheath
-
Top Cow
Top Cow for inventiveness and the ever-excellent Pilot Season. Clever, daring and such a broad range of fun, exciting and inventive reads.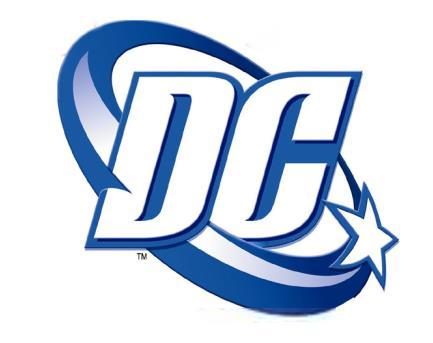 Ambush Bug- DC Comics

DC without a doubt is the publisher of the year. Though their new 52 was filled with problems, it did take balls the size of boulders to do it. And for the most part, the company is better for it. I have some issues with the way they handled continuity, but DC was the company everyone was talking about this year, and for that, it gets the top publisher spot for more. As long as they publish the cheapest books in the biz and tow the line at $2.99, I'll most likely be buying most of my comics from DC's stable of iconic and classic heroes written and drawn by some of the best in the biz right now. SWAMP THING, ANIMAL MAN, BATMAN, BATMAN & ROBIN, I, VAMPIRE, AMERICAN VAMPIRE, GREEN LANTERN, AQUAMAN—all of them my favorite reads, and all from DC.



KletusCasady - Image Comics

I was actually going to go with DC on this because of the reboot not being a complete disaster and blah blah blah, but you know what...IMAGE has been really kicking ass lately and there were more IMAGE books this year that I thumbed through and felt like I HAD to read than any previous year. Between the great art in damn near every book (LUTHER STRODE, DRUMS, SEVERED), the interesting story premises (MUDMAN, DRUMS, SHINKU, CHEW) and the ongoing staples (WALKING DEAD, INVINCIBLE, SAVAGE DRAGON, etc) IMAGE has a lot going for it. So much like the GANGSTARR song, Ol' Kletus has to give credit where credit is due. I may not be buying as much as IMAGE as the big two but I'm completely confident that the percentage of good books from IMAGE is right up there with MARVEL & DC.


Lyzard - Image Comics

Last year I named IDW my best publisher because it was the company with the most comics I wanted to read. This year, I name Image my "best publisher" for the same reason. Though I did just get to review REED GUNTHER and begin to change my mind on the NANCY IN HELL series, these comics made me just want to read more from Image. Their takes on fairy tales such as FRACTURED FABLES and NO PLACE LIKE HOME seem most intriguing.




---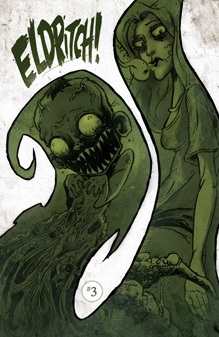 Lyzard - ELDRITCH
Comixology

For some reason I thought ELDRITCH was going to be only a four-issue run. I'm overjoyed that it isn't. ELDRITCH has progressed from being an indie with potential to a series that goes beyond my expectations. The art works, the jokes continuously land, and the story progresses at a strong pace. Even though Anya is my "favorite comic book hero," every character in Anya has complexity to them.



KletusCasady - INVINCIBLE (Robert Kirkman & Ryan Ottley)
Image Comics

This comic touts itself as being "The Best Superhero Comic in the Universe" and I have a hard time arguing. This comic is great, the art is always good and I really think this is one of a few comics where you can pick it up at any point (as I did with about issue 60—however, I did read the first trade) and still fully enjoy it. Anything can happen in this comic and many things you don't expect will happen (check out the current conflict…holy shit!). This is probably one of my top four comics I'm reading right now. If you love 80s SPIDER-MAN, you'll love this. Everything matters, anything can happen. Good shit!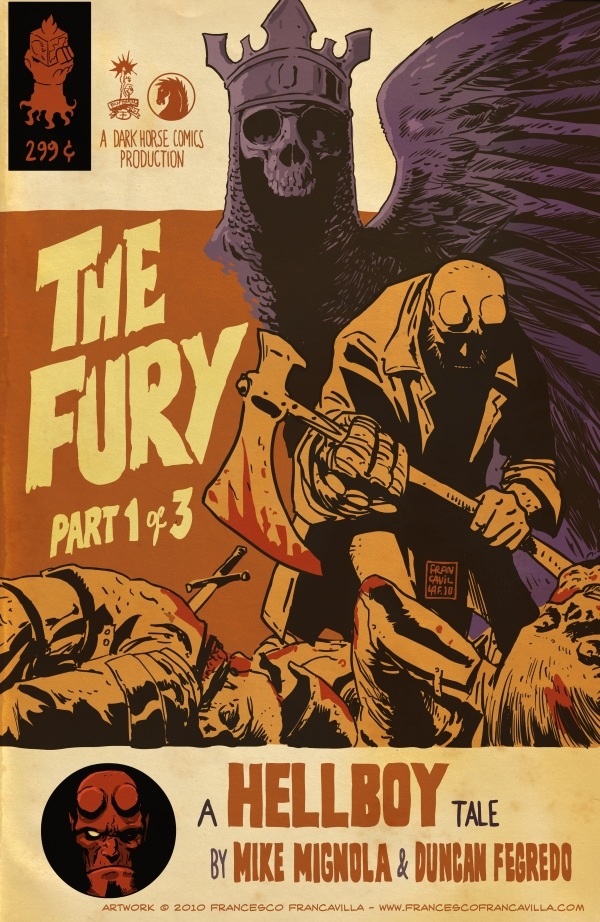 MajinFu - HELLBOY (Mike Mignola, Duncan Fegredo, Richard Corben)
Dark Horse Comics

Last year saw a glut of gregariously good comics from Mike Mignola and his artistic allies, particularly Duncan Fegredo and Richard Corben, as they wove Hellboy's story from past to present. Every new issue, including the heart-wrenching finale to last year's THE FURY storyline, was like walking into a nightmare that was just too beautiful to look away. For me, this is the book that took priority over all other literature every time a new issue was released.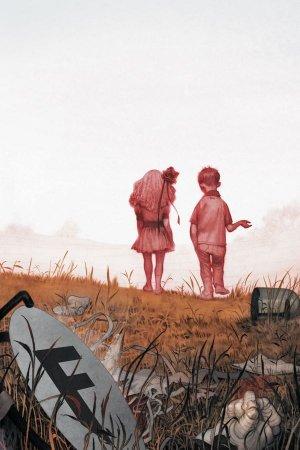 Vroom Socko - FABLES (Bill Willingham)
DC Vertigo

This past year, I've grown tired of Marvel and DC. I've dropped all their superhero titles, and have thought about giving up on print comics altogether. I can just read the stuff that's online, the stuff that's original and engaging. Then I think of FABLES. The rest is easy.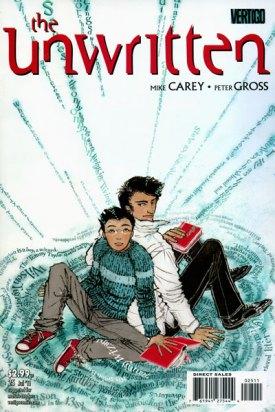 Humphrey Lee - THE UNWRITTEN (Mike Carey)
DC Vertigo

Much like my internal debate on "Best Writer", the category for Ongoing really came down to a trifecta of books that I could have gone any way on. With quality being essentially equal, I went with consistency, and THE UNWRITTEN was not only excellent when it came out, but it always came out on time and, hell, started shipping twice a month for shits and giggles. Storywise I really liked where this book went. Most of it revolved around Tom Taylor's evolution from a "real" character to the creation he really is and the acceptance of that, which made him more human than he had been at the series' beginning. His developing relationship with Lizzy, his newfound determination to take the fight to the Cabal, and all the literary flourishes that Carey and Gross put on the book in general all grew this book, and for the better. This past year of THE UNWRITTEN basically boils down to an already top tier book further realizing its potential and growing through its characters, and that's well worth rewarding.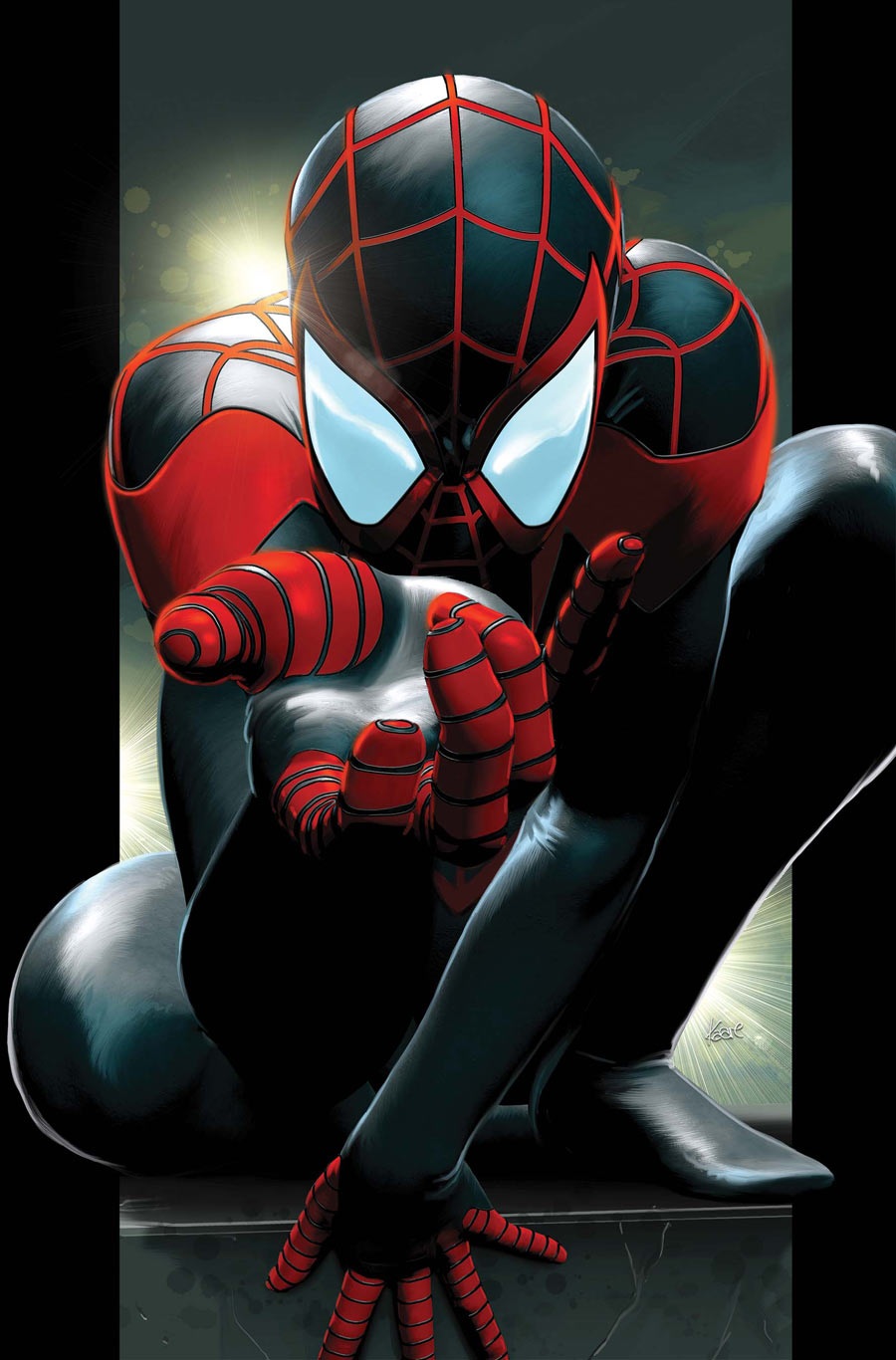 The Writing Rambler - ULTIMATE SPIDER-MAN (Brian Michael Bendis)
Ultimate Marvel

Again, I've got to give it up to ULTIMATE SPIDER-MAN. I've always enjoyed the series, and it goes without saying that what Bendis has created over the years with Ultimate Spidey has always been solid work, but it's like he's found a new joy in this current series with Miles as the new webslinger. Every issue just brings me back to when I first fell in love with comics as a kid and I wanted to run out and tell my friends about how much fun this series is. It's a bold statement, especially for me being such a big GREEN LANTERN fan to say, but if I only could choose one series to keep reading going forward, ULTIMATE SPIDER-MAN would be it.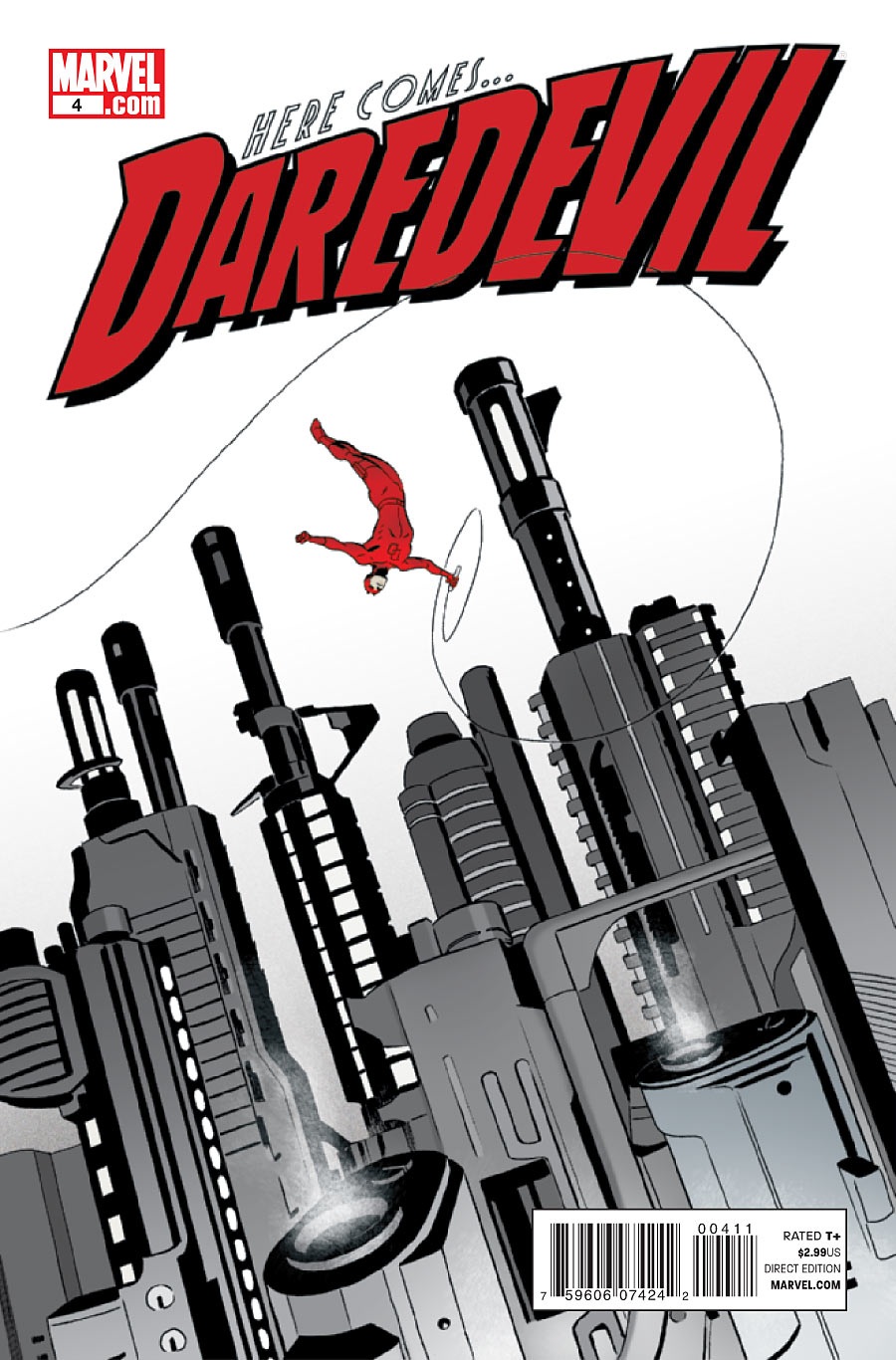 Matt Adler - DAREDEVIL (Mark Waid)
Marvel Comics

Regardless of what else is going on at Marvel, Mark Waid, Marcos Martin, and editor Steve Wacker have taken a character who for me was becoming moribund and given him a breath of fresh air. This same team has worked on mlmambushbug@gmail.com, but with Daredevil they aren't burdened by the Peter/MJ/OMD legacy (note to Marvel: maybe the Karen Page Method was the better way to go), and so Daredevil is free to be fun again. Not silly; the stories can be quite serious and the stakes can be high. But he's not moping and depressed anymore. He's the Man Without Fear.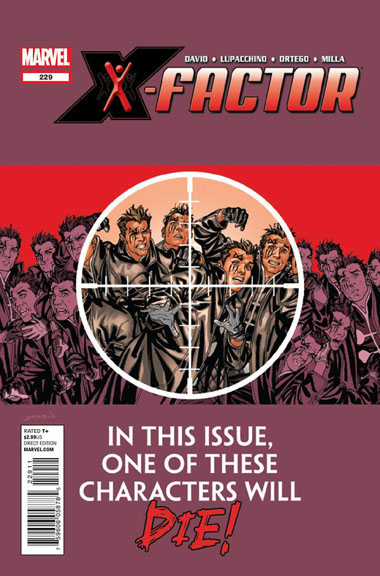 BottleImp - X-FACTOR (Peter David)
Marvel Comics

For all the reasons I mentioned in my choice of Peter David for Best Writer, the amazingly talented artists who provide the visuals—Valentine De Landro, Leonard Kirk and Emanuela Lupacchino, to name this past year's pencilers—and add the brilliant covers by David Yardin, and you've got my favorite series of 2011. The combination of brilliantly written characters and plots with dynamically rendered pages has maintained a consistent level of high quality throughout the year, and that has always kept its place at the top of my reading list. Here's to X-FACTOR, and may the year ahead be just as entertaining.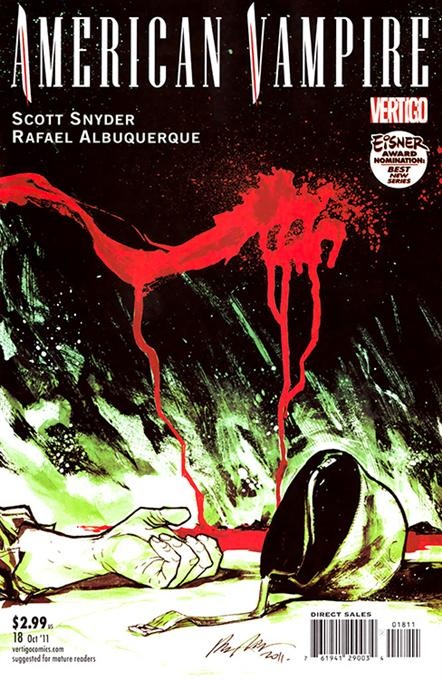 Optimous Douche - AMERICAN VAMPIRE (Scott Snyder)
DC Vertigo

Week after week I forsake all other books for AMERICAN VAMPIRE. Skinner Sweet is one of the best villains in comics right now and would have gotten my award in that category, if it wasn't for the times that I quite frankly sympathize with the psychotic bastard like in his recent origin story. AM VAM is also getting my praise because Snyder has continually been able to meld historical fact with tantalizing fiction for a grand tour of the 20th century. Even though I've been to the Hoover Dam, I learned more about that damn dam in AMERICAN VAMPIRE and felt more emotion for the time period than during the actual tour.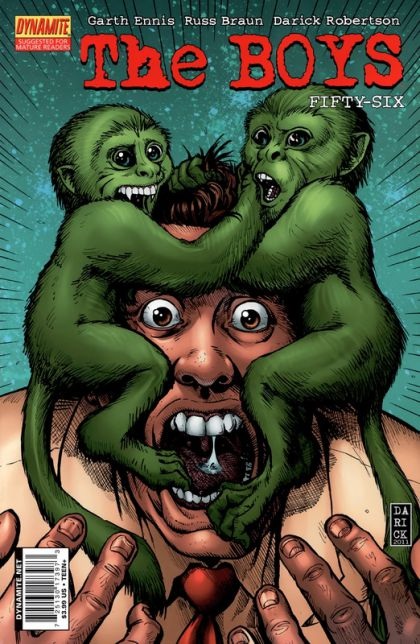 Henry Higgins is My Homeboy - THE BOYS (Garth Ennis)
Dynamite Entertainment

This has actually been a very good year; I wasn't expecting 2011 to be such. But, unlike last year, there's no easy pick for the best ongoing series. There are the mainstays, the revitalized heroes, and some new titles. There's a plethora of choices, and I would be remiss to not have support for any of them. Then I think about what mlmambushbug@gmail.comhas done this years. It's elaborated on its universes past. It's elevated its plot into "epic" territory. It's set the stage for its conclusion masterfully. It's retained its dark sense of humour, while retaining some of the most affecting moments I've ever seen in a comic. The best comic of 2011, and possibly one of the best series I've ever had the pleasure to read. I can't remember a series finale I've ever been so excited to get ahold of.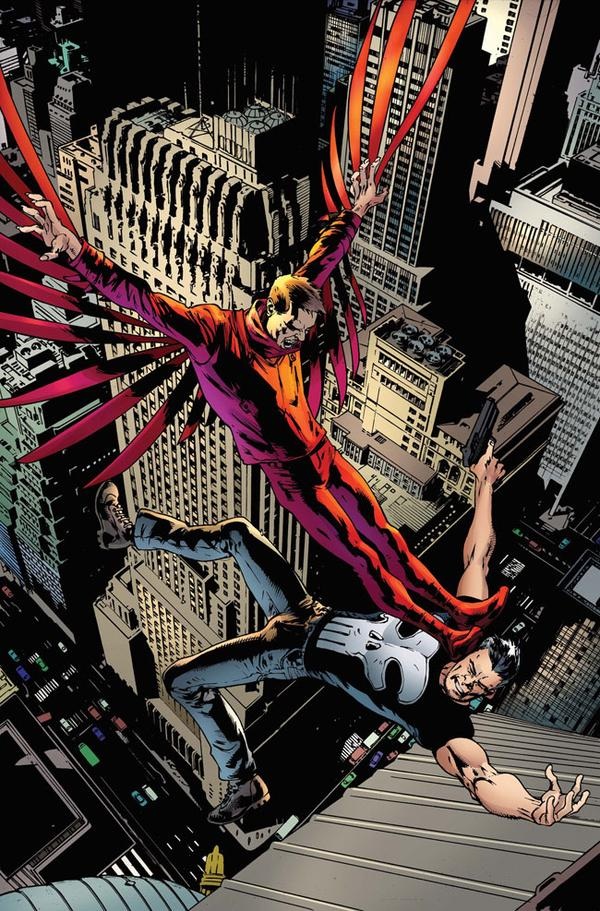 Russ Sheath - THE PUNISHER (Greg Rucka)
Marvel Comics

Breathing new life into a classic character, he's been a Frankenstein's monster, he's changed race and been an vengeful angel, but not since Grant and Zeck has The Punisher been so good.






Ambush Bug - AMERICAN VAMPIRE
DC Vertigo

I picked this book last year as my favorite ongoing comic of the year when not too many people were talking about it. Now two years into its run and Scott Snyder is still writing the hell out of this era-spanning tale of various strains of vampirism coming into conflict. There's a lot of thought into this series. Much goes into research, or so it seems, to get each era correct. And as these toothy monstrosities skip through the ages, each tale is both original and fully entertaining. I felt like I had read all of the vampire tales the world had to offer until AMERICAN VAMPIRE came onto the scene. Each month the book revitalizes a washed out vampire and schools other books as to what "doing it right" really means. AMERICAN VAMPIRE is simply the best of the best this year.



---
Now it's time for the Talkbackers to pick their own @$$ies!
Thanks for tuning in all week and hope you enjoyed this year's @$$ie Awards!
---
Editing, compiling, imaging, coding, logos & cat-wrangling by Ambush Bug
Proofs, co-edits & common sense provided by Sleazy G
Remember, if you have a comic book you'd like one of the @$$holes to take a look at, click on your favorite reviewer's link and drop us an email.