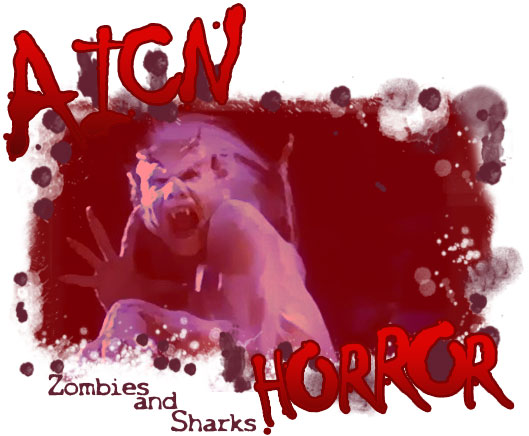 Logo by Kristian Horn
What the $% is ZOMBIES & SHARKS?
---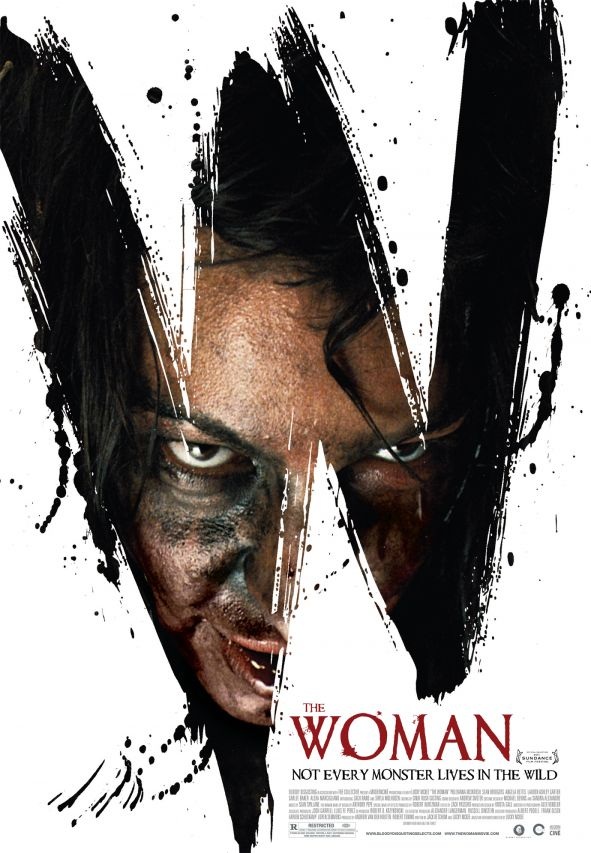 Greetings, all. Ambush Bug here with another AICN HORROR: ZOMBIES & SHARKS column. This time around I had a chance to talk with the lovely and talented Pollyanna McIntosh, the star of Lucky McKee's masterpiece THE WOMAN. This film (which I reviewed a few months ago on AICN HORROR, you can find that review here!) blew me away. It was one of those films that I couldn't wait to be released so I could talk with more people about it. I'll be doing a second interview this week with director Lucky McKee, but until then, check out what Ms. McIntosh had to say…AMBUSH BUG (BUG): Pollyanna, thanks so much for taking the time to answer these questions. THE WOMAN was one of my favorite films of the last year and I'm excited to see it finally released for all to enjoy. What's it been like waiting for the last year for the film to be seen by the general public?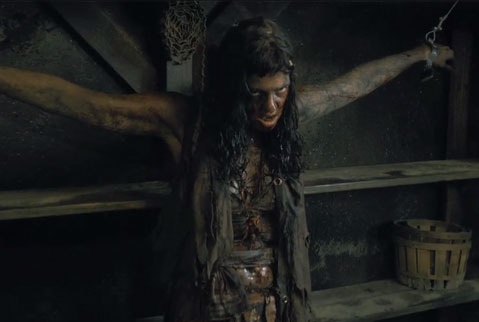 PM: Cheers, glad to hear it. It hasn't felt like a wait as I've been with so many audiences at festivals and theatrical premieres around the world plus hearing from fans via Facebook from far flung places, but yeah, here in the USA the theatrical release was limited so it's very exciting that the DVD is now out there. I'm well chuffed (UK term for pleased). The fanbase for this movie is extraordinary--posting pics of themselves with new DVD in hand ready to go watch it. It's heartening to know that people still enjoy the ceremony of it rather than just illegally downloading and watching a crappy version with no extras on a computer. It'd be great, of course, if everyone could see it on an ostentatiously humongous screen. Lucky, production designer Krista Gall, wardrobe designer Michael Bevins and cinematographer Alex Vendler made it look beautiful! If you have a projector or a fat ass HD TV make a party of it and serve "finger food" (you'll get that reference once you've seen the movie ;) ).
BUG: This is the second time you've played the role of "the woman"; what traits did you carry over from THE OFFSPRING, and what did you change going into this film?
PM: It's just OFFSPRING, not THE OFFSPRING, though I would have loved to be "the woman" as back up dancer in that band! Perhaps a guest rapper. That would have been funny.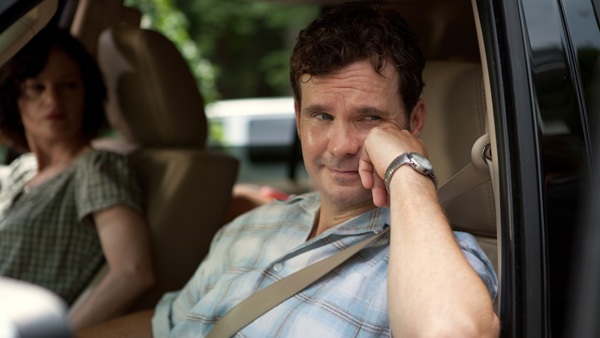 I had really gone deep into my research of this character for OFFSPRING, and Lucky and Jack dug what I had done with her, so I didn't need to change her for THE WOMAN. I just had to go back into her head and body and haircut (I became an autotonsorialist and cut my own bangs clean off close to the root for OFFSPRING) then decide how she felt and would respond to this new, very alien situation for her. Essentially Jack Ketchum and Lucky (they wrote the book and script together) turned the victimizer into the victim with THE WOMAN but she's that same fierce, independent, feral woman with fire in her belly and ice in her eyes. A big factor for me was her loss of her family since OFFSPRING and her loss of the ability to hunt, which is central to her survival both physically and spiritually. Whatever her situation, she's someone I'd like to have in my crew...though not against me.
BUG: What kind of research goes into a role like this?
PM: Oh, you know, time in the woods alone and a lot of animal study. Other inspirations included "Sitting Bull" and an absorbing book called "A Short History of Myth" by Karen Armstrong. I worked out like a beast (um, literally) and grew all my hair out for as much time as I could get away with. Three months worth of armpit hair is pretty fascinating; I felt a bit like a rock star with them. So funny to see how people react to such things, too. Who knew people had such strong feelings about a woman going au naturel? Love that some of the challenging themes of this movie were also met by myself in the prep and since. I'm not exactly a little giglet of a girl and I've rarely played by the rules, so a brouhaha over my behavior is not new to me.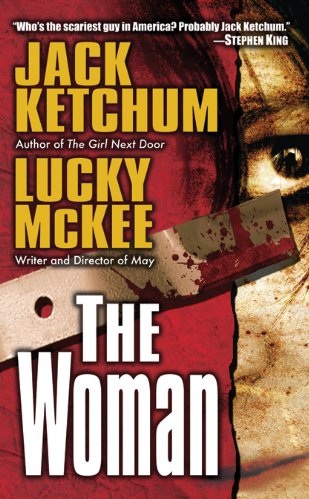 BUG: Were you aware of Jack Ketchum's work prior to your work on OFFSPRING and THE WOMAN?
PM: To be honest, I wasn't. It was only when Andrew van den Houten, the producer of both films and the director of the first, asked me to read OFFSPRING that I found out why he gives people such horror geek orgasms. He's smart and scary. That man could make marzipan sinister, I'm telling you!
BUG: Can you tell me how you originally got the role in OFFSPRING and how you were able to reprise it in THE WOMAN?
PM: I did a horror called HEADSPACE, my first movie in the US, and had kept in touch with Moderncine, who produced, since. They knew all my work, trusted I could pull off a vicious cannibal and thought of me when OFFSPRING came up. I read the book at their request and couldn't put it down so I was very keen to play her. The Woman is supposed to die at the end of OFFSPRING, so I didn't expect a sequel...unless as a corpse! When we were shooting OFFSPRING the director/producer Andrew van den Houten saw I was really getting into it and he and Ketchum felt this was an opportunity to take my character further and make a strong female horror icon (of which there aren't so many). In his words, "you were having too much fun so we decided not to kill you". As a side note, I would actually watch the films out of sequence, back to front as it were, to get the message clearly. They make an interesting movie watching the juxtaposition.
BUG: I loved the scene when you are growling at the little boy. It sounds so much like a real trapped and cornered animal. Was that you making those noises?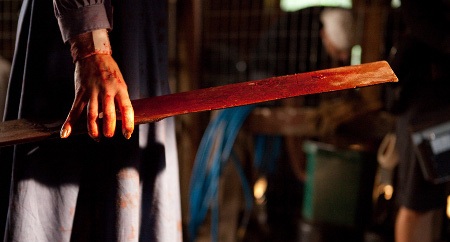 PM: Hell yes! Thanks. I was really interested in the range of noises animals make. We tend to think of big cats as making roars and dogs as making growls for instance but I love the weird warning growls that big cats make. It was kinda based off that and just came very naturally as her in that position with this small creature in front of me who I knew was cruel and twisted and wanted to take me over. She knew at this point that she only had her "voice" left as she couldn't get out of those damn restraints and it was her way of letting him know who was more powerful and that she was pissed without wasting precious energy. Zach Rand (played Brian) is great and he gave a wonderful machismo front in that scene whilst being sickly fascinated by me and in need of gaining power over what I represented to him. If you watch the DVD extras you'll see I gave him a right bloody fright before we started just to get the energy going. Tee hee.
BUG: You didn't seem to have a problem with the gore that appears in the film, or did you?
PM: Nah. Takes a lot to send me to the vomitory...unless it's real. I couldn't watch a documentary with surgery in it, for instance, and forget it if someone is taking blood from me. Ugh, can't watch that. I think one of the reasons this film is so broadly appealing is that it brings all the gorehound horror fan could want and all the story, character and big themes that horror and non-horror cinephiles love. I won't say anything specific about those gory scenes, as I don't want to ruin the surprises, but I will say they were lavish and a lot of fun to shoot.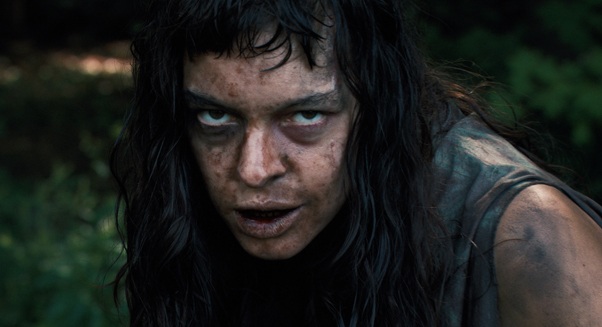 BUG: I found the film to be a powerful statement on all kinds of women's issues, especially the empowerment of women, but the movie caused quite a stir at last year's Sundance Film Festival. What's your response to those who have spoken out against the film as overly violent or misogynistic?
PM: I think they need to look at the themes of the film and ask themselves if the disgust they felt at what they endured couldn't be better used when turned towards certain elements common in our society. Elements too often ignored. I agree with Tennessee Williams' belief that "there is nothing disgusting except cruelty". The true carbuncle to remove is not outspoken and daring filmmakers but the elements at large which we ourselves sometimes encourage through fear, lack of thought or a sense of powerlessness. I'm happy to be part of something that's challenging. My work would mean little if it was all palatable rainbows and cookies. Sometimes you need a little punch to remind you you're alive.
BUG: What was your reaction to the film after seeing it completed for the first time?
PM: I was smiling ear to ear as the film was all I hoped it would be and more. I first saw it on a massive screen with over 1,000 others at Sundance and was taken on an incredible trip as an audience member. It's quite something to get that wrapped up in a film when you should be removed from the experience due to having been there for the shoot. I felt great pride for Lucky and all involved. The editor, Zach Passero, did an amazing cut too, as well as making this nuts animated short film in Mexican called MI BURRO to start it off. It's on the DVD extras--it's fantastic!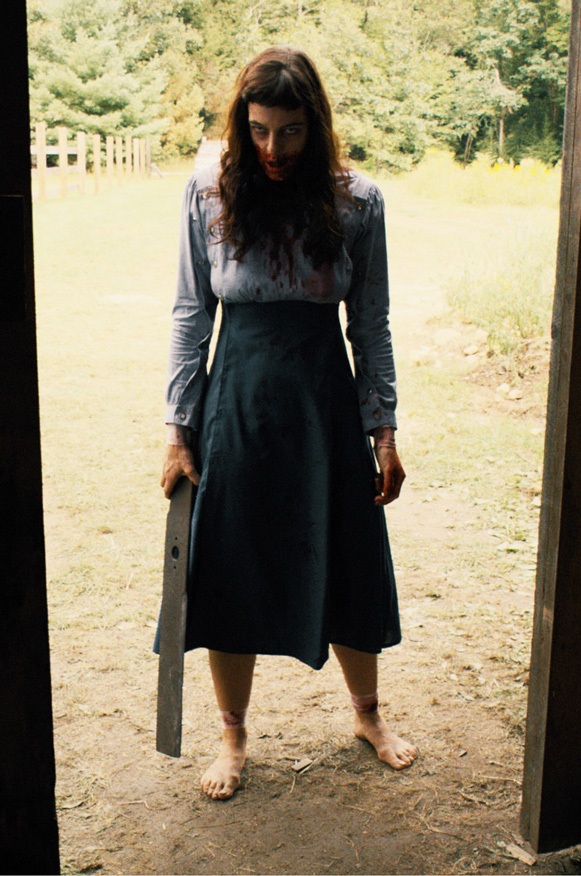 Then, when the lights came up, that rutabaga of a man stood up and started angrily protesting the film while gesticulating as if the crowd agreed with him (they did not). It was bizarre, and not a little awkward. Course, his now infamous outburst got the web alive with the film so he actually ended up doing us a favour.
BUG: Would you play the role of "the woman" again for a third film if it was made?
PM: If it was brought to me by the same team I would not squash the idea. Lucky and Jack Ketchum have some great ideas, and I really love this character, so I hope we can go for a third. Perhaps people could come to me with suggestions; set in a pinball parlour? A new hermit character found in the woods? A tangy love story? Seriously, it would be great to bring something ourselves and the fans could be proud of.
BUG: What else are you up to, and where can we see you next?
PM: I'm in London right now about to head to Scotland for FILTH, which is a new Irvine Welsh adaptation (he wrote TRAINSPOTTING) starring James McAvoy, Jamie Bell and other great Scottish actors. I have a bunch of movies coming out this year including absurd drama THE OBSESSION, comedy PREVERTERE, a "gay GREENCARD" called I DO, a Peruvian absurd comedy called COMO QUIEN NO QUIERE LA COSA? and a cutting edge multimedia drama, THE FAMOUS JOE PROJECT. I also guested on a great new comedy web series called BOOK CLUB on Hulu if anyone wants to see me be all sexy and silly.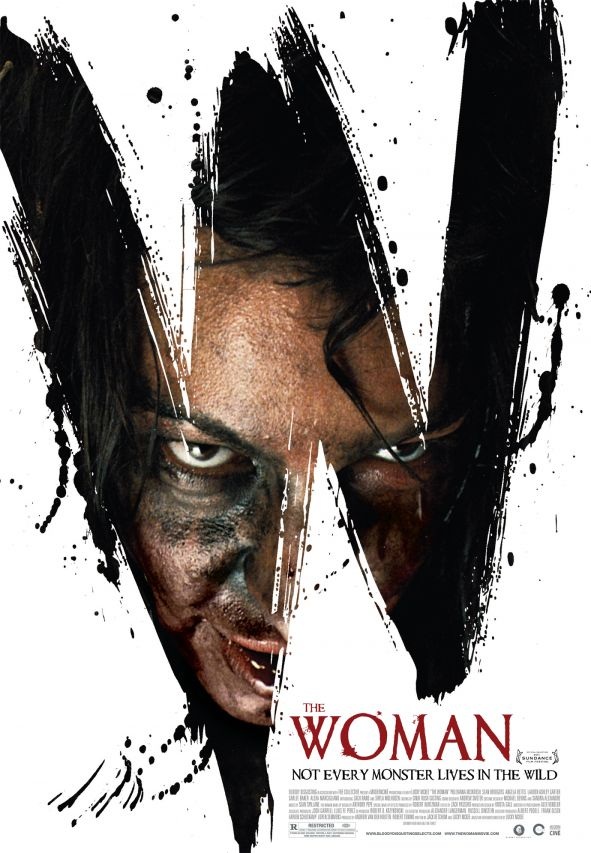 I haven't found the next horror project, though, so...we'll see.
If you wanna keep in touch with my work then I'm on Twitter as PollyAMcIntosh and on Facebook as Pollyanna McIntosh.
BUG: Thanks so much for taking the time to talk about this film. Congratulations on a fantastic performance in an amazing film.
PM: Thanks so much.
BUG: THE WOMAN is out now on DVD/BluRay. Find out more about this film here and on Facebook here! Do yourself a favor and check out THE WOMAN, one of my favorite horror films of the year!
See you on Friday for our regular AICN HORROR Column!Ambush Bug is Mark L. Miller, original @$$Hole / wordslinger / reviewer / co-editor of AICN Comics for over nine years. Mark has just announced his new comic book miniseries GRIMM FAIRY TALES PRESENTS THE JUNGLE BOOK from Zenescope Entertainment. He is also a regular writer for FAMOUS MONSTERS OF FILMLAND and has just released FAMOUS MONSTERS first ever comic book miniseries LUNA (co-written by Martin Fisher with art by Tim Rees) You can order it here! Support a Bug by checking out his comics (click on the covers to purchase)!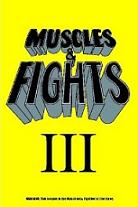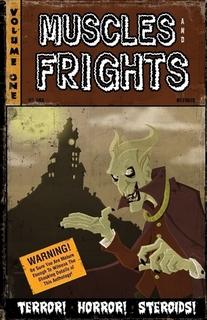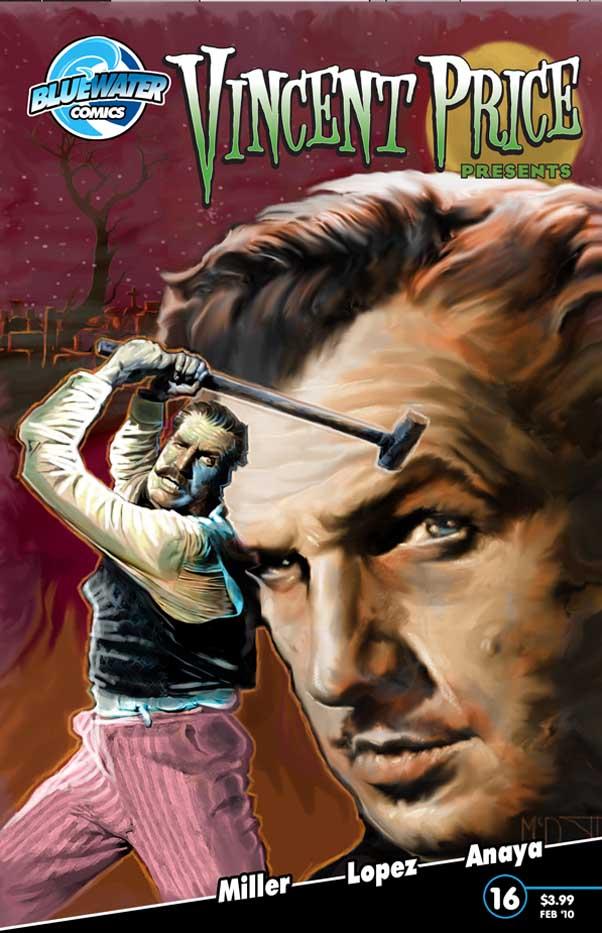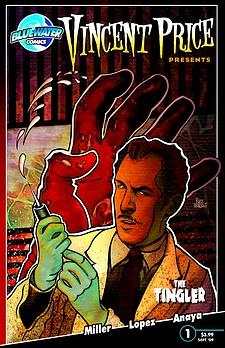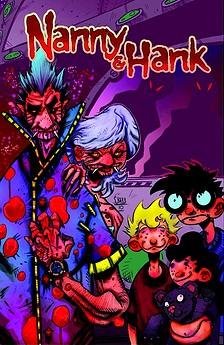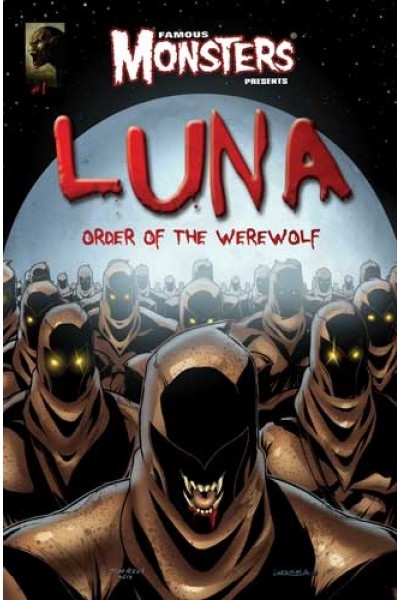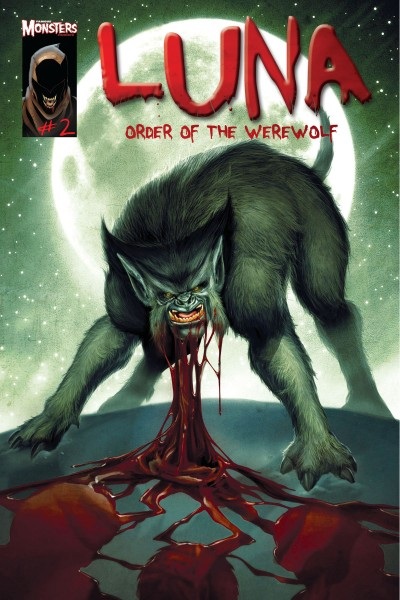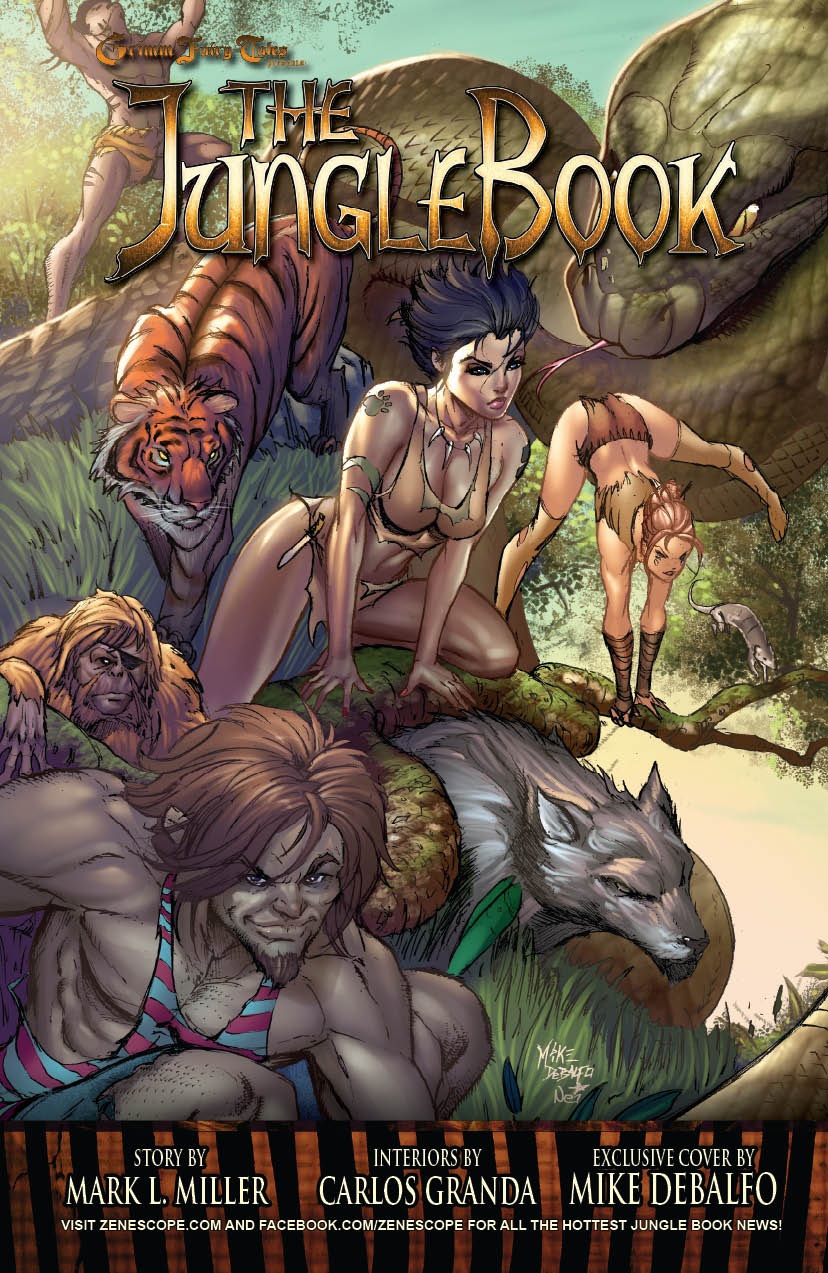 NANNY & HANK's Facebook Page
(Just announced: NANNY & HANK is soon to be a major motion picture from Uptown 6 Productions!)
THE DEATHSPORT GAMES' Facebook Page
FAMOUS MONSTERS PRESENTS LUNA: ORDER OF THE WEREWOLF's Facebook Page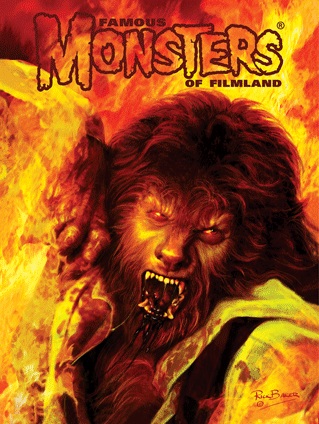 ---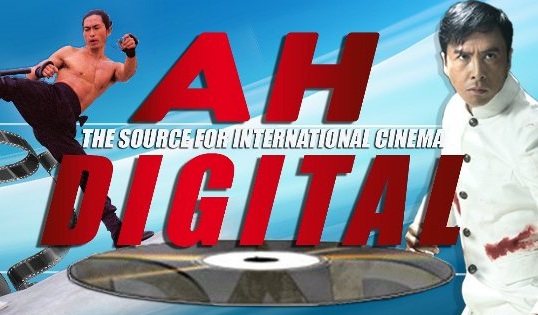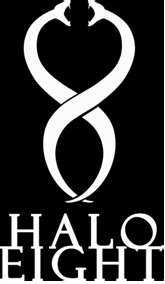 Looking for obscure, foreign, or hard to find DVDs & BluRays?
Check out AH Digital: the source for international cinema!


Interested in illustrated films, fringe cinema, and other oddities?
Check out Halo-8 and challenge everything!



---
Find more AICN HORROR including an archive of previous columns
on AICN HORROR's Facebook page!