Hello ladies and gentlemen, Muldoon here with a story that grabbed my attention from the badasses over at COLLIDER. Check out the new poster for Willem Dafoe's THE HUNTER along with the film's trailer over at Apple.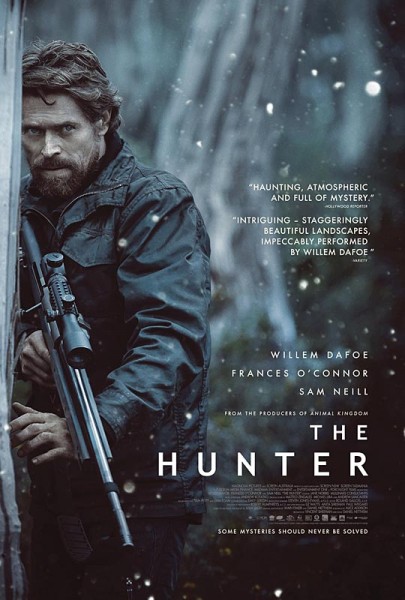 "THE HUNTER is the story of Martin, a skilled and ruthless mercenary sent into the Tasmanian wilderness on a hunt for a tiger believed to be extinct. Hired by an anonymous company that wants the tiger's genetic material, Martin arrives in Tasmania posing as a scientist. He proceeds to set up base camp at a broken-down farmhouse, where he stays with a family whose father has gone missing. Usually a loner, Martin becomes increasingly close to the family; however, as his attachment to the family grows, Martin is led down a path of unforeseen dangers, complicating his deadly mission."
The fim's directed by Daniel Netthein (ANGST) and stars Willem DeFoe (BOONDOCK SAINTS), Frances O'Connor (A.I.) and Sam Neill (JURASSIC PARK!) and hits cinemas April 6th, but will be available on VOD starting March 2nd.
Personally I dig the hell out of this new poster versus this guy here: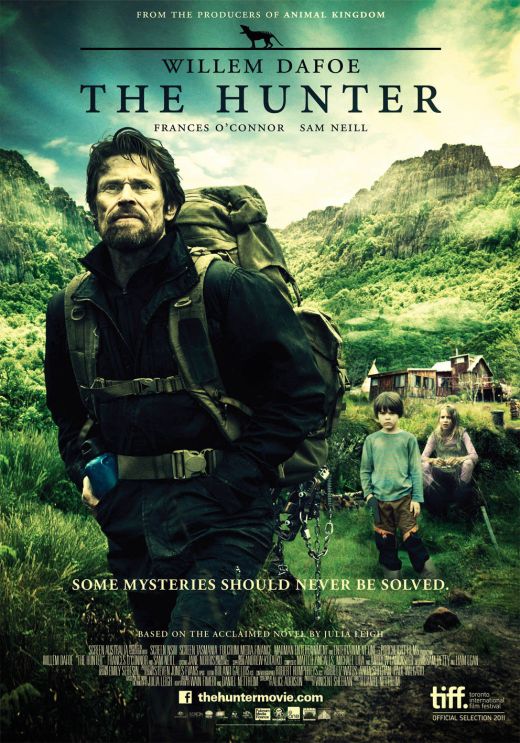 DaFoe hardly lets me down and the fact that Dr. Alan Grant is in it... I'm there, how about you guys?
- Mike McCutchen
"Muldoon"
Mike@aintitcool.com