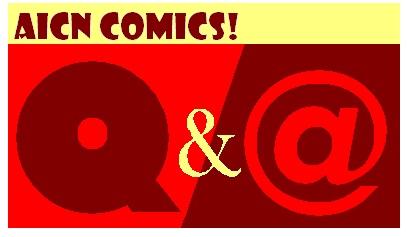 @@@ What the &#$% is AICN COMICS Q&@? @@@
---
Q's byAmbush Bug!

@'s by Writer/Artist Alan Robert!!!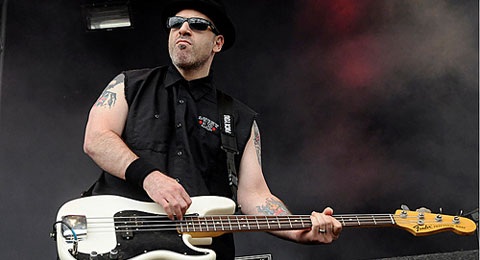 Hey folks, Ambush Bug here with another Q&@ with comic books' top talent. This time we're catching up with Alan Robert. Some know Robert as the singer/baseman for the New York rock band Life of Agony. But Robert has been making waves in comics for a while now as well with his first hit miniseries WIRE HANGERS released a few years ago from IDW Publishing (soon to be a major motion picture) and his most recent nightmare in comic book form, CRAWL TO ME. I had a chance to talk about all of that in a recent interview. And here's how all of that went down...

AMBUSH BUG: So let's talk about CRAWL TO ME. It's being released in trade here. Was it released this week?
ALAN ROBERT (AR): On January 4th.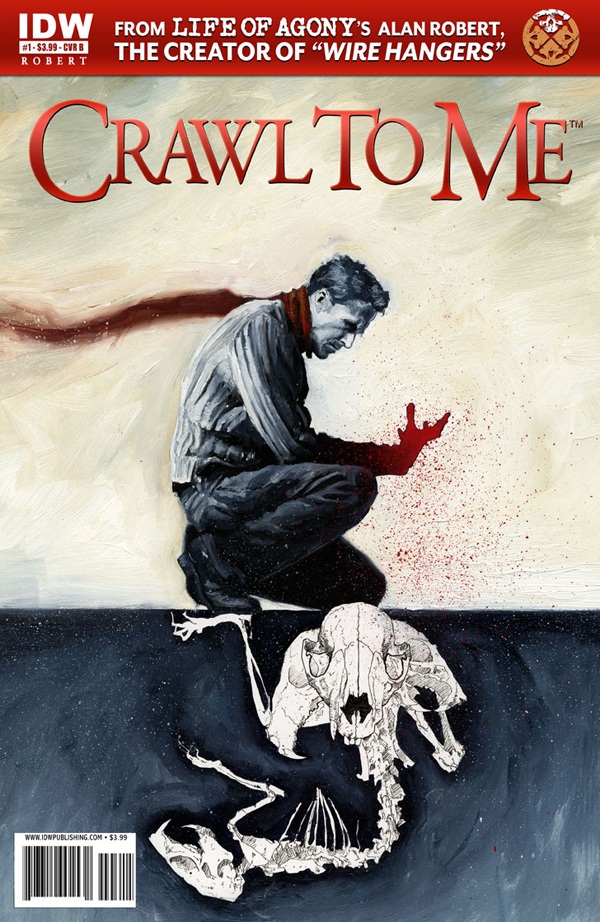 BUG: Okay. I read the single issues of it and I really liked the story. I thought it was a great horror story, a really mind-bending type of story, and it has a great ending to it.
AR: Oh, thanks.
BUG: Yeah, it really kind of blows you away at the end. Plus you've had an exciting announcement this week; do you want to start off with that?
AR: Well yeah, we had some pretty mind-blowing news that the graphic novel actually sold out in less than a week and we've been in talks with a director who has been really interested in adapting the project. He's probably best known for being the director of photography for the SAW movies and his name is David A. Armstrong.
BUG: Great.
AR: And he's really passionate about the project and really into the nature of the content on a personal level.
BUG: Cool. So for those people who haven't read the book, what can you tell them about it? I know it's one of those stories where you don't want to reveal too much, because it might ruin the surprises, but what are you using to pitch people with this story?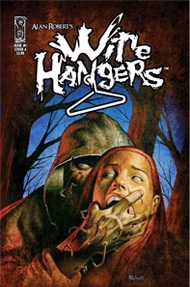 AR: The pitch has been really vague (laughs). I don't want people to maybe get the wrong impression and think it's a ghost story or a haunted house story, because it's actually very far from that. Basically the opening premise of the book is our main character, Ryan, who is experiencing all of these somewhat supernatural events, disturbing events, and moving into a new home that's very isolated from his usual city surroundings. He's out in the country in the middle of the winter and he's basically trying to get this home ready for his wife and daughter to move in and what he experiences is definitely out of the ordinary and I think that's all I can share (laughs). You know, the issues build up to a really big jaw dropping reveal.
BUG: I really did like the ending, and I don't want to reveal any of it to the readers or anything. I think in my review of the series I didn't reveal anything either, because I think it is something that once it's kind of explained and everything it does make a lot of sense, but it's a really cool way of doing it. What's been reader reaction to your book from those who read it in the single issues?
AR: Very similar to yours. You know, people were really curious how I was going to wrap it up, especially being that it was only a four issue miniseries. I really was dropping clues the whole time that kind of make sense in the end, but even half way through the last issue there's no inkling of the finale, on the real hard hitting impact of the ending. So I think I gave a good rollercoaster ride.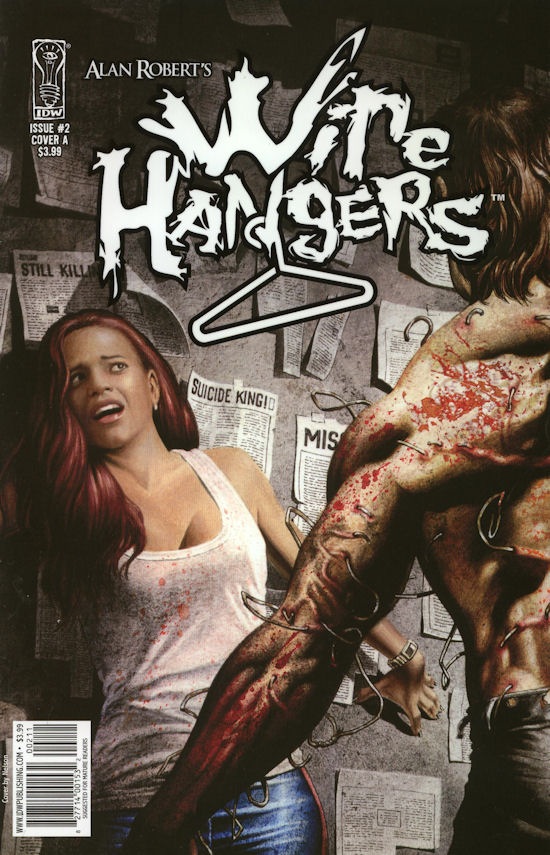 BUG: Definitely. It seems like in the story there's a lot of psychology involved. I have a lot of interest in psychology myself. That's what I do as a day job. I was wondering what type of research or influences you took in making this story.
AR: I've always been interested in psychology and also just some of the subject matter that's involved with the story. The villain, let's say, Edgar, in the book there's research that went into his character and also there's a lot of true crime research into just some of the… It's hard to dance around the ending.
[Both laugh]
AR: It's hard to get too detailed into that answer, but you know a lot of the elements that are in the book are actually based on real life events…it's kind of hard to say without revealing too much.
BUG: (laughs) We can leave it at that, that's fine. So one of the things that really also stands out about this series is the artwork. I'm really interested…you do the writing, the artwork…besides the cover by Menton3 you do everything here. How long does it take you to make an entire miniseries like that with all of those duties?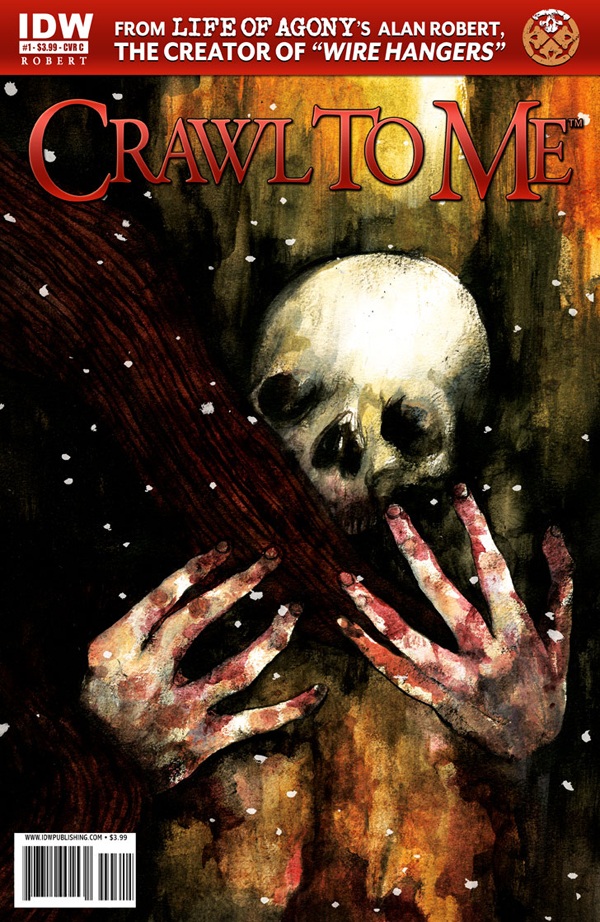 AR: You know, giving print advice for a one man show is always difficult for anybody I would think, but I really enjoyed doing everything myself. I even took on lettering duties this time around, and even as far as like the graphic novel book layout, I took over this time. I just enjoy the whole process of it and also having the freedom to change things on the fly. When you work with teams, the script is the script and you better stick to it, otherwise you're going to miss your deadline, and with these books that I'm creating I have the freedom to not even write a script, to be honest with you. And I'm creating these rough outlines, short paragraph outlines for each book, and I know the key points that I need to hit and then I'll create thumbnail sketches of the pages and I'll create all of the artwork before I write one line of dialogue, actually. So it's a much different process altogether.
BUG: It seems like you're cutting out the middleman. The script does seem like more of a communication tool between the writer and the artist, and without that separation it seems like that would be a lot. Is that easier for you? Have you worked with an artist before? What are your feelings on that?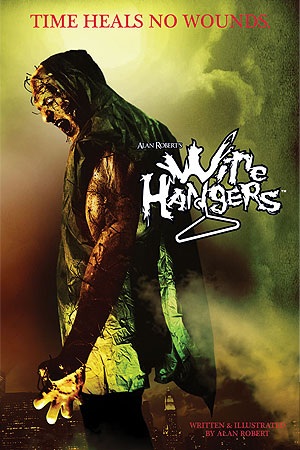 AR: I think I'm just kind of impatient, in a way. Like, before I got the WIRE HANGERS deal with IDW a couple of years ago, I started talking to some artists to illustrate my script and the turnaround for this 13 pages was so…it took too long for me and it started feeling like the project was losing momentum. That's why I did it myself in the first place, and that's how I got the deal. So, you know, they gave me the confidence to kind of take on all of these duties and it's definitely a big learning experience from doing the WIRE HANGERS series to having one miniseries under your belt and learning the ropes of how to get it done. I kind of refined the whole process and did a lot of planning before I even started page one of CRAWL TO ME. I was very meticulous about making sure that the two books were very different even in art style, because I didn't want to get pigeonholed as "Oh, it's that guy's work." I really wanted the artwork to reflect the content of the story and "This is this guy's artwork and this is how he does everything." I was very aware of that and I actually practiced drawing in the CRAWL TO ME style for three weeks before I started penciling the first page to really define the look and feel that I was after for the story. So a lot goes into it, a lot of planning, a lot of preparation even as far as color palette and layouts. I created these templates for CRAWL TO ME that I wasn't using on WIRE HANGERS to separate the two even more. That was my main concern.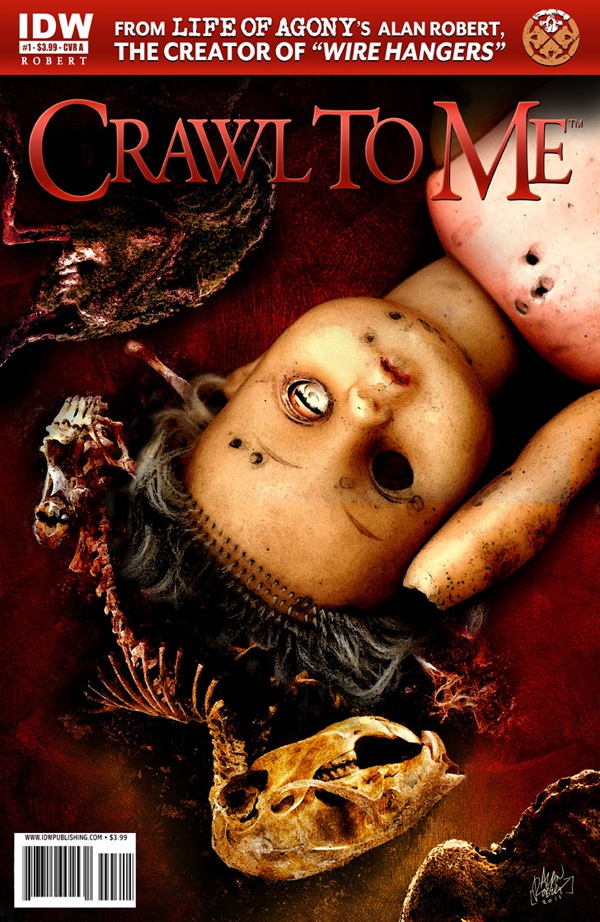 BUG: I really like your style. You've put in the back of some of your comics and some of the graphic novels your process on how you go from pencils to colors and then the renderings that you do with computer programs and things like that. Do you have a background in computer work?
AR: I taught myself starting in 2000. I got really into Photoshop and things like that and still am learning everyday. The more you use it the more you learn, you know? You discover new tricks, and especially dealing with these comics, I've learned so much about the boundaries you can push with these programs.
BUG: Artistic-wise, what were some influences on you?
AR: Well, I mean I grew up on Mike Zeck, mostly. He was my all-time hero growing up when I was into comics, and you know I just loved THE PUNISHER series and the work he did in SPIDER MAN with Kraven The Hunter and all of that. So he's probably my biggest influence, but as far as actual style recently, like in the last ten years, probably Ralph Steadman, Ben Templesmith, Ashley Wood, and people like that.
BUG: Definitely. Zeck was a fantastic artist. Yeah, so let's talk a little bit about WIRE HANGERS. That one's being made into a movie as well, is that correct?
AR: Yeah, we are in the process of actually filming a trailer for that right now.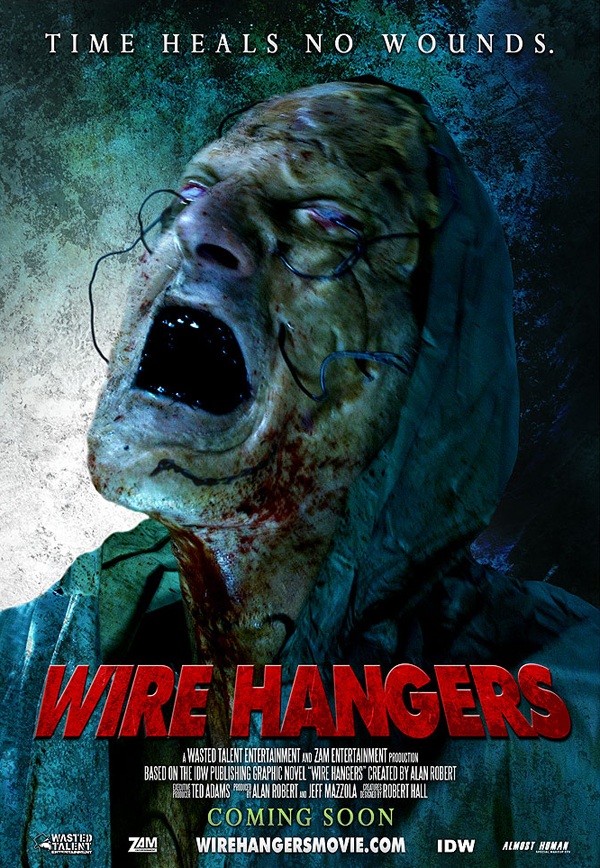 BUG: Oh, cool. Is it going to be in the same kind of graphic style that you did the comic book in? The comic seems very realistic and seems to be fleshed out a lot, and it seems almost like photo stills anyway sometimes. Is that the way the film is going to be made?
AR: Yeah, we really want it to have that graphic novel film quality like SIN CITY where it's the graphic novel come to life vs. a movie adaptation of the work. We really want to bring all of those textures from the book into the film creating those dark palette atmospheres with all of the grittiness that's in the book. That's really super important.
BUG: So I had one more question. So are you going to be handling CRAWL TO ME in the same style that you guys are doing WIRE HANGERS where you're going to try to translate it onto film rather than adapt it into a movie format?
AR: Actually I think it's going to be very different. Since it's more of a contained setting, it's an isolated house setting and a small cast, I think we are going to try and do most of it practical as opposed to WIRE HANGERS where we are shooting actors against green screen and enhancing that with CGI, so it's going to have a very different feel and we are really hoping to get some big scares.
BUG: It seems like you are taking a really active part in the filmmaking, which I don't see as much. It's usually the Hollywood types that take over those things. How have you been able to maintain your presence there to make sure it's translated right?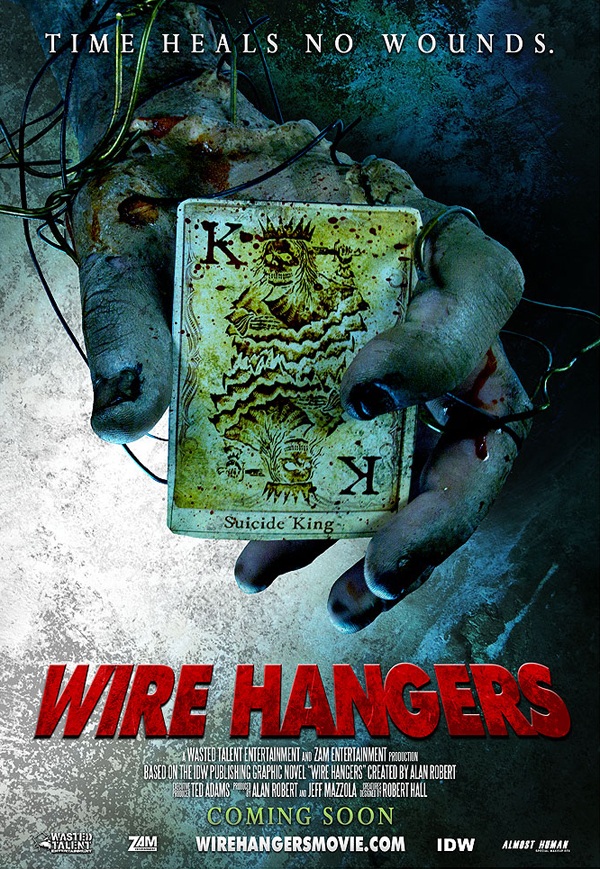 AR: Well thankfully, on both projects I'll be acting as a producer on them, so you know that's just something that I embrace naturally having created the properties, and with my producing partners it just makes a lot of sense. I think each of our different skill sets are complimentary towards each other, so as my partner Jeff for instance has been in the business for many years and have produced lots of films and had experience with crews and props, and my other partner Chris has a lot of contacts in the business, so it's easy to all work together and accomplish things quickly.
BUG: Also I just wanted to ask are you still going to be doing the Life of Agony stuff? Is that kind of over with for you? What's going on with that aspect of your work?
AR: Well, we did some touring last year and now everyone's pretty much busy doing their own separate projects. We don't have anything scheduled as of yet, but we haven't closed the door officially on it.
BUG: Well, is there anything else that you want to tell the people at Ain't It Cool about both WIRE HANGERS and CRAWL TO ME?
AR: They could check out the official websites for both of them; it's
crawltomecomic.com
or
wirehangerscomic.com
and at
alanrobert.com
or follow me on Twitter for any updates @arobert.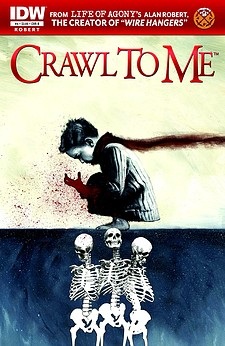 BUG: Great--and you said that the first edition of CRAWL TO ME sold out. Are they going to do a second run for that?
AR: They are talking about scheduling that now, but if people are interested they should definitely contact their retailers and demand it.
BUG: Great; well, you know, thanks a lot. I love both books and it really is very cool to talk to somebody who I think is one of the cooler voices in horror comics today.
AR: Well I appreciate your support, you know that.
BUG: Thanks a lot. WIRE HANGERS and CRAWL TO ME are published at IDW Publishing. Be sure to check them out if you're into great comic book horror!
Ambush Bug is Mark L. Miller, original @$$Hole / wordslinger / reviewer / co-editor of AICN Comics for over nine years. Mark has just announced his new comic book miniseries GRIMM FAIRY TALES PRESENTS THE JUNGLE BOOK from Zenescope Entertainment. He is also a regular writer for FAMOUS MONSTERS OF FILMLAND and has just released FAMOUS MONSTERS first ever comic book miniseries LUNA (co-written by Martin Fisher with art by Tim Rees) You can order it here! Support a Bug by checking out his comics (click on the covers to purchase)!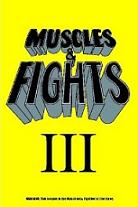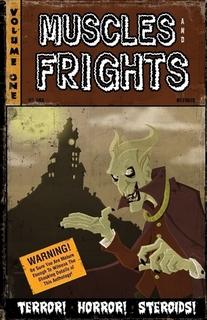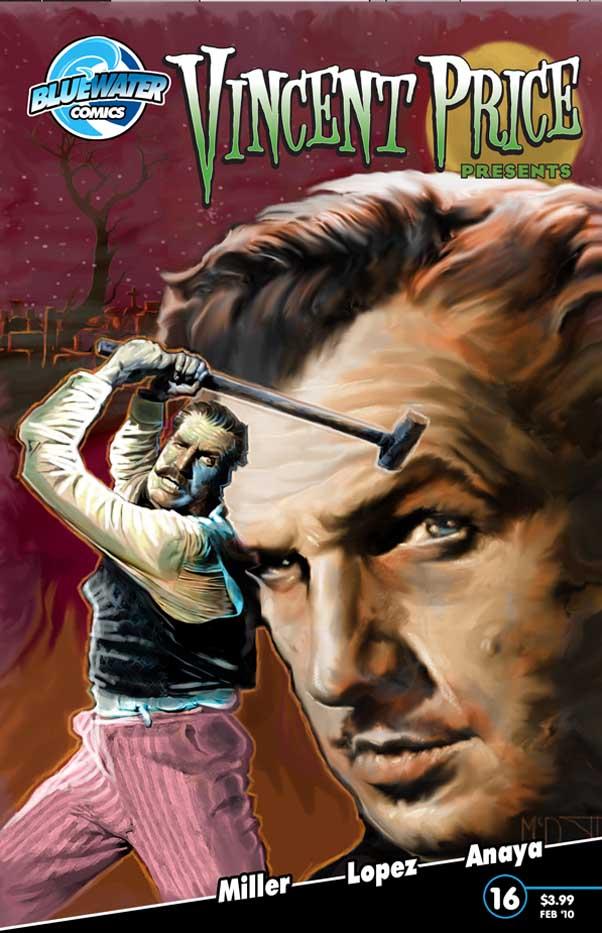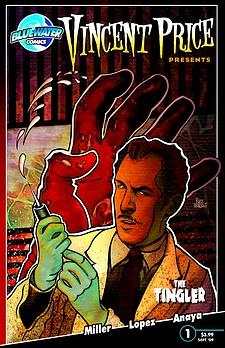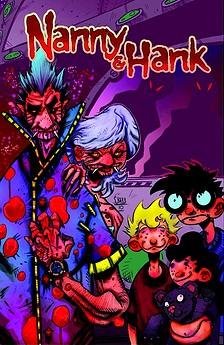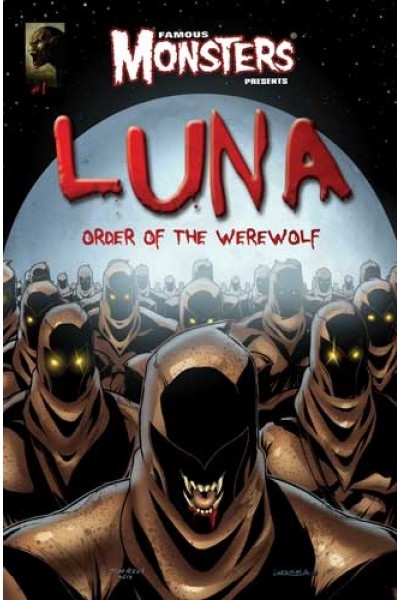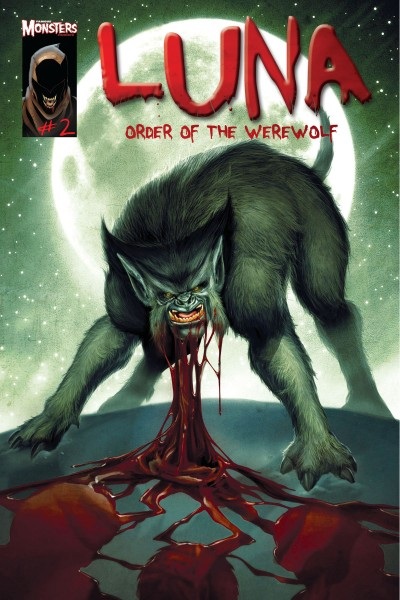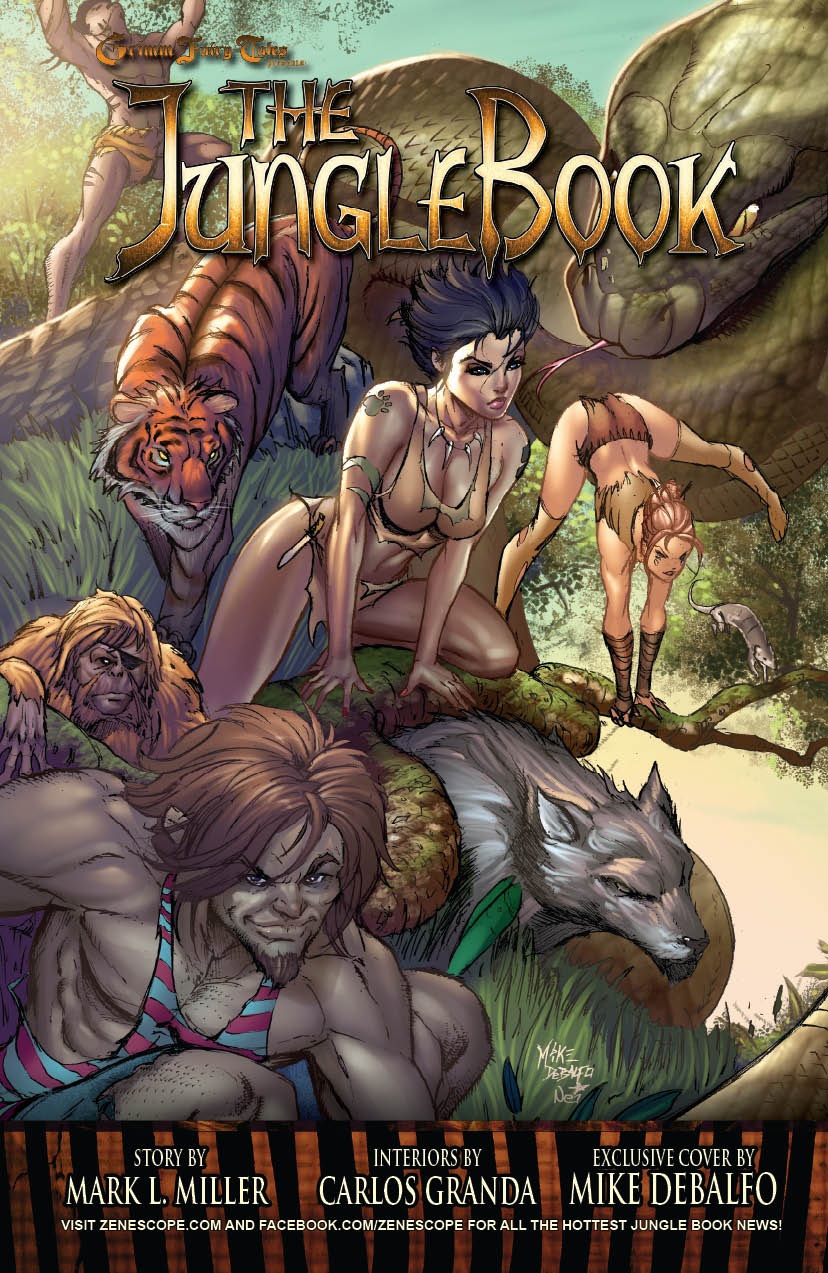 NANNY & HANK's Facebook Page
(Just announced: NANNY & HANK is soon to be a major motion picture from Uptown 6 Productions!)
THE DEATHSPORT GAMES' Facebook Page
FAMOUS MONSTERS PRESENTS LUNA: ORDER OF THE WEREWOLF's Facebook Page
---
Editing, compiling, imaging, coding, logos & cat-wrangling by Ambush Bug
Proofs, co-edits & common sense provided by Sleazy G
Check out AICN COMICS on Facebook and Comixpedia.org!