Ahoy, squirts! Quint here with today's Behind the Scenes Pic!
There's so much to love about this picture. Let's get a little history on this, shall we? February 17th, 1939 is when Victor Fleming left the director's chair in order to take over Gone With the Wind from George Cukor. Oddly enough, Cukor spent some time on Wizard of Oz as well after original director Richard Thorpe was fired.
Anyway, when Fleming left Oz toward the end of the shoot there was a party thrown for him and today's picture comes from that party. Nobody looks particularly happy that Fleming is leaving, do they? There's just so much going on in this shot. I love Margaret Hamilton sneaking some ice cream in costume. I love those great little character maquettes on the table. I love Fleming wielding what looks like a damn machete seconds away from cutting the cake.
So, a very neat little piece of film history. Thanks again to the great bunch of guys at the PEG for bringing it to the world. Click to enlargen!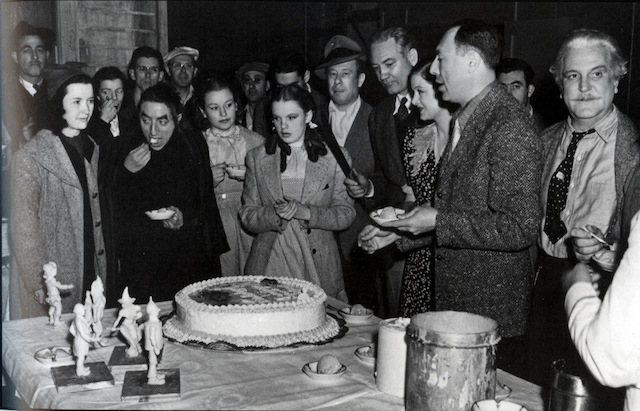 If you have a behind the scenes shot you'd like to submit to this column, you can email me at quint@aintitcool.com.
Tomorrow's Behind the Scenes pic returns to some familiar territory.
-Eric Vespe
"Quint"
quint@aintitcool.com
Follow Me On Twitter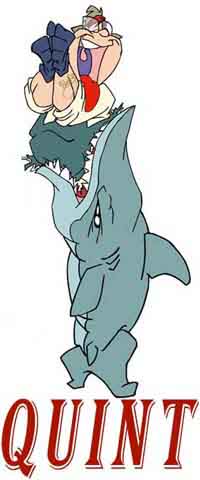 Click here to visit the complete compilation of previous Behind the Scenes images, Page One
Click here to visit the complete compilation of previous Behind the Scenes images, Page Two