Ahoy, squirts! Quint here with little exclusive debut for a really rad poster.
We Need To Talk About Kevin is getting a lot of awards heat due to the leading performance by Tilda Swinton as the mother of a kid that just seemed to be born bad. Think of it like an arty Bad Seed and you're on the right track.
I much prefer this poster to the others, what make it look more like a thriller. This one fully embraces the horror aspect to the movie and while little Kevin never actual sprouts horns in the film there's no denying he's a little demon asshole.
So, enjoy the poster and click for the mega-sized version.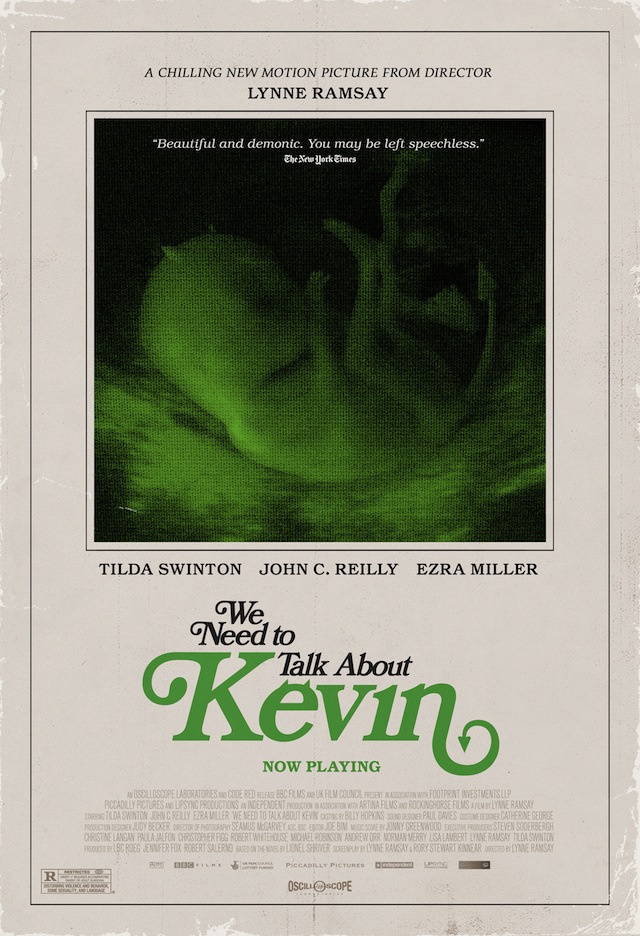 -Eric Vespe
"Quint"
quint@aintitcool.com
Follow Me On Twitter