Ahoy, squirts! Quint here with today's Behind the Scenes Pic!
Alex Winter very kindly sent in a few personal behind the scenes shots from some of his movies a while back. I've already run some of the Bill and Ted ones and now it's time to showcase this bizarre, crazy insane comedy he directed called Freaked.
Man, is this a funky movie. In a good way, as those who have seen it will attest. Crazy make-up effects and a cast just as bizarre as the movie they're in… Randy Quaid, William Sadler, Morgan Fairchild, Alex Winter himself, Deep Roy, Mr. T (!!!) and Brooke Shields to name a few.
You really should check this one out if you haven't seen it. It's certainly unlike anything you've seen in recent years… or ever. Heh.
Thanks to Mr. Winter for sending this along. Click to enlargen!
If you have a behind the scenes shot you'd like to submit to this column, you can email me at quint@aintitcool.com.
Tomorrow's Behind the Scenes pic is from a big film that has long been demanded by certain readers to be included in this column.
-Eric Vespe
"Quint"
quint@aintitcool.com
Follow Me On Twitter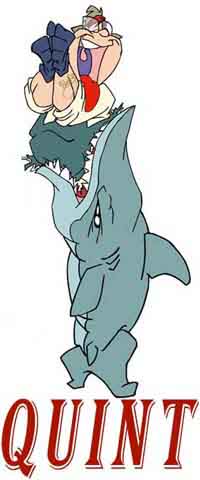 Click here to visit the complete compilation of previous Behind the Scenes images, Page One
Click here to visit the complete compilation of previous Behind the Scenes images, Page Two